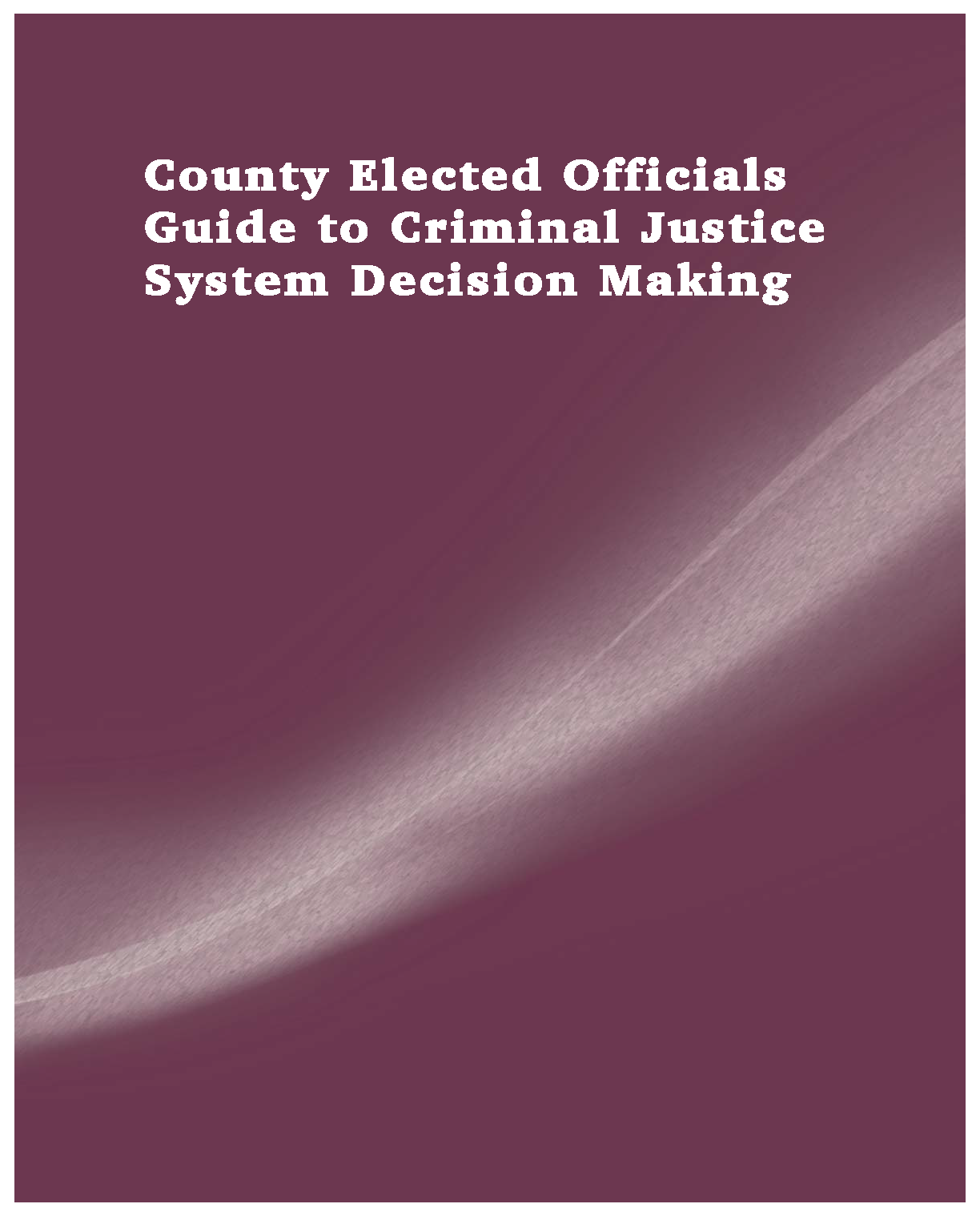 NACo and its partners at the Justice Management Institute and the Pretrial Justice Institute have released a new report, County Elected Officials Guide to Criminal Justice System Decision Making.
County elected officials play a valuable and important role in the criminal justice system. Public safety is consistently rated a top priority for county residents, and county elected officials strongly influence the criminal justice system by passing ordinances, establishing policies, selecting program administrators and staff, setting public safety priorities and making funding decisions that impact the system directly and indirectly. Despite their important role, many county officials find it challenging to navigate the complex criminal justice system.
This guide will assist county officials in navigating the criminal justice system and strengthening their public safety decision-making role. The guide outlines a six-step process that will enable county elected officials to acquire relevant justice data and to engage system stakeholders in meaningful dialogue that will yield fair and effective solutions to common criminal justice issues. It also includes charts identifying essential criminal justice data elements and key questions for policymakers to ask of their system stakeholders.
Through collaboration building, planning and the use of data, county elected officials can ignite change in the criminal justice system to heighten public safety and utilize local resources wisely.
Six-Step Process
Acquire baseline data on the criminal justice system
Bring together criminal justice stakeholders
Ask the right questions
Identify opportunities for improvement
Support the plan
Receive regular updates on progress
This project was supported by Grant No. 2014-­‐DP-­‐BX-­‐K007 awarded by the Bureau of Justice Assistance. The Bureau of Justice Assistance is a component of the Department of Justice's Office of Justice Programs, which also includes the Bureau of Justice Statistics, the National Institute of Justice, the Office of Juvenile Justice and Delinquency Prevention, the Office for Victims of Crime, and the SMART Office. Points of view or opinions in this document are those of the author and do not necessarily represent the official position or policies of the U.S. Department of Justice.