Opioid Solutions Center
Counties are on the frontline of the opioid epidemic

NACo's Opioid Solutions Center empowers local leaders to invest resources in effective treatment, recovery, prevention and harm reduction practices that save lives and address the underlying causes of substance use disorder.
Counties are on the frontline of the opioid epidemic, providing public services that save lives and support recovery. Our 911 call centers and county-run crisis lines are the first to receive calls for help when an overdose happens. Our first responders, and increasingly mental health clinicians, are the first to arrive on the scene to stabilize the crisis and offer support. Our local crisis triage centers serve as safe places before, during and after a behavioral health crisis to access services, treatment and immediate and ongoing care.
New funding from opioid settlements presents an opportunity for counties to sustain and strengthen our response to the ongoing opioid epidemic. To help counties maximize the impact of this unique funding stream, NACo is developing custom planning, implementation and peer learning resources through the Opioid Solutions Center.
How to Get Started
Planning Principles Toolkit
Tools, templates and strategic guidance for maximizing the impact of opioid settlement funds on your community's opioid abatement priorities.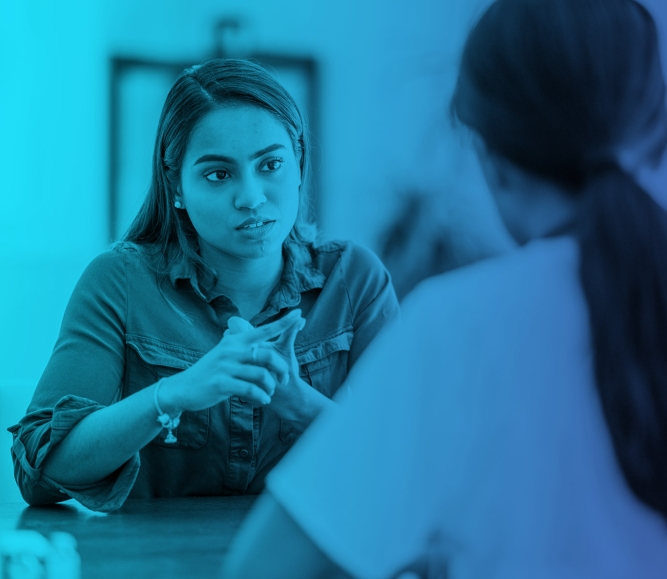 Approved Strategies
The two largest opioid settlements include requirements on how funds can be spent. Learn more about approved uses of the funds that are high-impact and under county authority.
Brief History of the $26 Billion Settlement
Nationwide settlement between states and opioid manufacturer Johnson & Johnson ($5 billion) and the "big three" distributers McKesson, Amerisource Bergen and Cardinal Health ($21 billion)
June 2021
To resolve their liabilities in 3,000+ lawsuits nationwide, defendants offer a $26 billion settlement. Participating states are entitled to about half of the offered (base) payout. To unlock the full amount, states must convince counties and cities to surrender individual suits and join their state agreements.
August 2021
Deadline: 46 states confirm participation in the litigation.
January 2022
Deadline: 90% of eligible counties, cities surrender individual suits and join their state agreements, nearly doubling the base payout.
February 2022
Defendants agree plaintiffs have reached a critical mass, finalize the $26 billion settlement
May 2022
Payment process initiated in some states
September 2022
First year payments received in a majority of states.
What comes next?
Depending on the individual agreements, settlement funds will be distributed over 18 years, but are largely front loaded.
Some states and local governments are moving forward with lawsuits against retailers while other are finalizing lawsuits against other manufacturers.
Settlements Tracker
What other settlements should I know about?
The second largest settlement reached to date is the up to $6 billion settlement from Purdue Pharma. This settlement was reached between 48 states and Purdue Pharma in March 2022. However, this settlement is currently on appeal in federal court. To track the progress of the Purdue settlement and several smaller nationwide lawsuits, view the Global Settlement Tracker on OpioidSettlementTracker.com.
Creating a Settlement Council
The Principles for the Use of Funds From the Opioid Litigation are nationally recognized guidance for states, counties and cities receiving money from the lawsuits against entities that contributed to the opioid epidemic. These planning Principles, coordinated by faculty at the Johns Hopkins Bloomberg School of Public Health, can help jurisdictions create a foundation for effective spending of the monies to save lives from overdose.
The Principles encourage communities to Spend Money to Save Lives (Principle 1) and Create a Fair and Transparent Process (Principle 5). Creating a council with expertise in issues related to substance use can help create an informed process that ensures dollars from the litigation are going toward identified areas of need. Establishing a council that represents the diverse needs, strengths, and experiences of community members can help address health disparities (Principle 4).
Technical Assistance from the Opioid Response Network
NACo is collaborating with the Substance Abuse and Mental Health Services Administration-funded Opioid Response Network (ORN). ORN offers no-cost, evidence-based training and education to meet local needs in addressing the opioid crisis. Submit a request or read below for more information.
The ORN is structured like a temporary agency to enhance local initiatives through no-cost education and training. ORN supports evidence-based practices across the prevention, treatment and recovery of all substance use disorders. Every state and territory has local ORN consultants to help build on existing efforts, refine and fill gaps.
ORN works with counties, states, health professionals, communities, organizations, the justice system and anybody that asks for help. ORN can help counties develop implementation plans alongside suggested opioid remediation strategies. For example, ORN can:
Provide evidence-based practices and guidance on Naloxone distribution and market saturation. This can be as simple as a Zoom Q&A discussion or an in-house, all-staff training.
Deliver an on-demand presentation on the science of addiction and the effectiveness of medications for opioid use disorder.
Consult on evidence-based practices for classrooms and afterschool programs for substance use prevention programming.
Provide mentorship on recovery housing and recovery support services that aligns with local regulatory considerations.
Conduct training for justice/corrections/law enforcement on evidence-based practices for the prevention, treatment and recovery of substance use disorders.
ORN responds promptly to requests for education and training. The quick-to-fill form in the link below is a bridge to your local ORN representative. County representatives can use the form as a jumping off point. Within one business day, ORN staff will be in touch to coordinate a call to learn more about what is needed and discuss how ORN can help. Questions? Email orn@aaap.org.
The Opioid Solutions Leadership Network
NACo, in partnership with Vital Strategies, is excited to announce the members of the Opioid Solutions Leadership Network: a national cohort of 30 county leaders pursuing innovative and evidence-based solutions with opioid settlement funds.
The goals of the Opioid Solutions Leadership Network are to:
Elevate the role of counties in effectively investing settlement funds to save lives and address the needs of people with substance use disorders and
Provide a platform for county leaders to share knowledge and offer support to their counterparts across the country.
Over the next year, members of the Opioid Solutions Leadership Network will explore opioid abatement strategies across the substance use continuum of care (i.e., prevention, treatment, recovery and harm reduction); travel to one another's communities to see opioid solutions in action; and receive expert guidance from NACo's partners at Vital Strategies.
Hon. Kevin Boozel
Commissioner
Butler County, Pa.
Dr. Gregory Wm. Branch
Director of Health and Human Services
Baltimore County, Md.
Brandy Carney
Director, Department of Public Safety & Justice Services
Cuyahoga County, Ohio
Lauren Carr
Executive Director, Graves County Agency for Substance Abuse Prevention
Graves County, Ky.
Marlene Collick
Deputy Director of Community Corrections
Genesee County, Mich.
Hon. Lee Constantine
Commissioner
Seminole County, Fla.
Scott Coughenour
Executive Director, Office of Drug and Alcohol Abuse
Erie County, Pa.
Brad Finegood
Strategic Advisor, Department of Public Health
King County, Wash.
Hon. Catherine (Cassie) Hall
Commissioner
Mineral County, Nev.
Lisa Harrison
Health Director
Granville and Vance Counties, N.C.
Hon. Brian Holt
Supervisor
Walworth County, Wis.
William "Billy" Horbatt
Municipal Alliance Coordinator, Division of Behavioral Health
Monmouth County, N.J.
Hon. Donna Iannone
Commissioner
Sullivan County, Pa.
Jessica Jaramillo
Interim Director of Behavioral Health Services
Bernalillo County, N.M.
Debra Kubitskey
Assistant Administrator
Jackson County, Mich.
Michael Lappen
Behavioral Health Services Administrator
Milwaukee County, Wis.
Jamie Michael
Director of Health and Human Services
Doña Ana County, N.M.
Jenine Miller
Director of Behavioral Health
Mendocino County, Calif.
Hon. Gary Moore
Judge/Executive
Boone County, Ky.
Hon. Karen Moore
Commissioner
Gladwin County, Mich.
Hon. Dan Mosley
Judge/Executive
Harlan County, Ky.
Hon. Mark Potts
Mayor
Jefferson County, Tenn.
Hon. Greg Puckett
Commissioner
Mercer County, W.Va.
Kimberly Reilly
County Alcohol and Drug Coordinator
Ocean County, N.J.
Danny Scalise II
Public Health Director
Burke County, N.C.
Susan Smith
Health Officer
Wood County, Wis.
Captain Selenamarie Suber
Program Coordinator/Captain, Community Partnership Paramedicine Program
Pasquotank County, N.C.
Hon. Reagan Taylor
Judge/Executive
Madison County, Ky.
Hon. Gloria Whisenhunt
Commissioner
Forsyth County, N.C.
Hon. Kathryn Whittington
Commissioner
Ashtabula County, Ohio
Vital Strategies is a global health organization that believes every person should be protected by a strong public health system. In November 2021, Bloomberg Philanthropies announced a five-year, $120 million investment to help combat the overdose crisis in the hard-hit states of Kentucky, New Jersey, New Mexico, North Carolina and Wisconsin. The initiative builds on work of the previous three years in Michigan and Pennsylvania, launched in 2018 with $50 million, and expands the work to promote improved federal policies. The partnership between Vital Strategies, The Pew Charitable Trusts, Johns Hopkins University, CDC Foundation and Global Health Advocacy Incubator is helping to strengthen and scale up evidence-based, data-driven policies and interventions to reduce overdose risks and save lives. To find out more, please visit www.vitalstrategies.org or Twitter @VitalStrat.
NACo is grateful for the interest and commitment from county leaders across the country who applied to represent county excellence in opioid settlement implementation through the Opioid Solutions Leadership Network.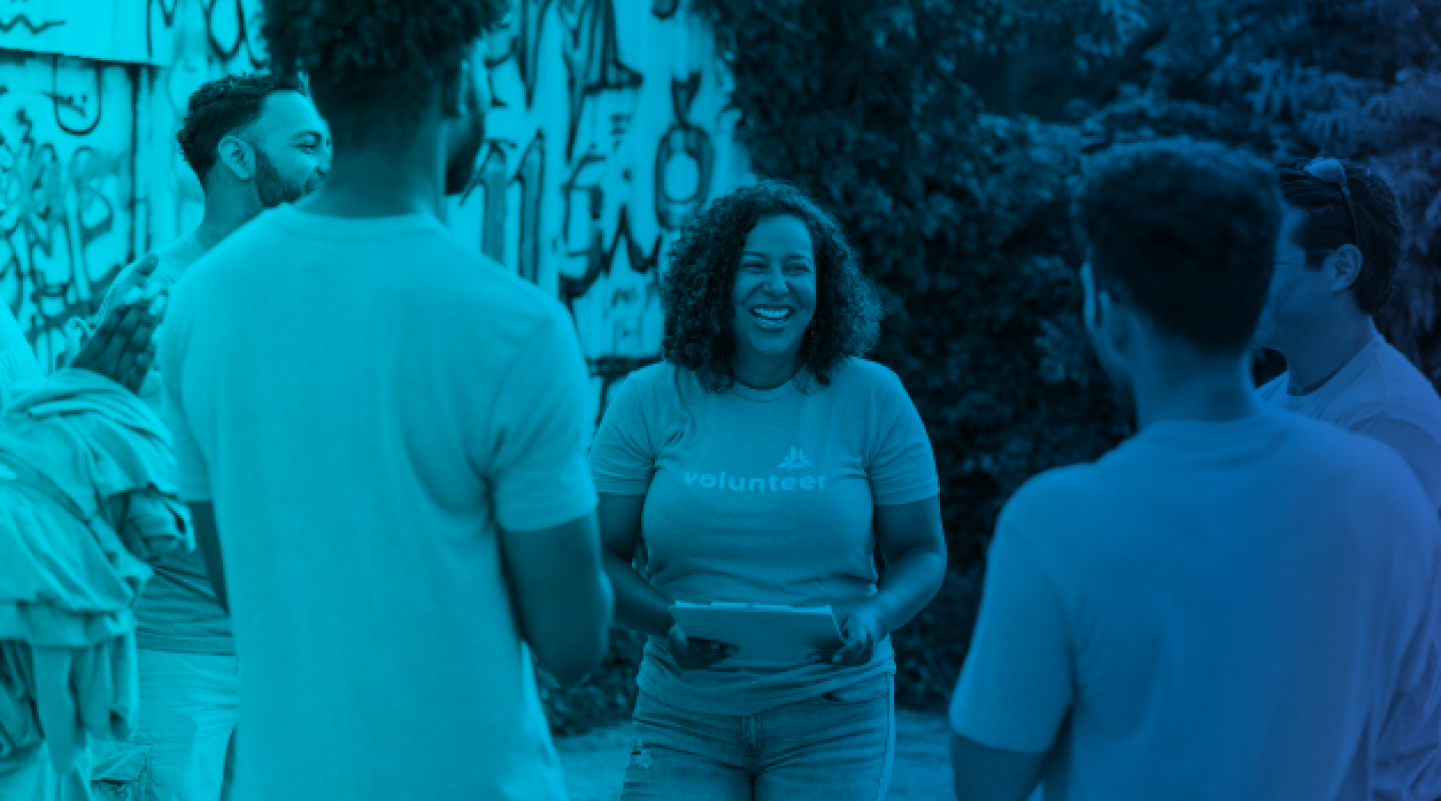 Sign up for our
newsletter
Sign up for our newsletter and stay up-to-date on all of the latest resources from the Opioid Solutions Center
County Examples
To date, hundreds of lawsuits have been filed against pharmaceutical companies to resolve their liability in creating the opioid epidemic. These lawsuits involve multiple levels of government, with some cases brought by individual counties, cities or states and others brought by multiple states and their political subdivisions. As a result, the opioid settlement landscape varies greatly across the country. While each county is navigating a unique combination of legal and administrative processes, all counties are working commendably to ensure these funds make the greatest possible difference in our communities. The examples below provide a snapshot of how counties are quickly and strategically employing settlement funds to save lives and address the underlying causes of substance use disorder.
Clay County, Iowa
Population: 16,400
Two small neighboring counties in the Midwest are teaming up to find the best solution for how to use opioid settlement funds to help those in their communities.
The idea stemmed from a district court judge in Clay County, Iowa who wanted to establish a drug treatment court to divert people struggling with substance use issues from the justice system.
Given the small population in Clay County (around 16,000), a regional collaboration was necessary to finance the program. Thus began the partnership with Dickinson County, Clay County's neighbor to the north.
The drug court will divert individuals who are charged with qualifying non-violent offenses from jail to treatment. Upon pleading guilty to drug-related charges, qualifying individuals are sentenced to drug court probation instead of prison. Both Clay and Dickinson counties are allotted 15 spots each for individuals to participate in drug court.
Clay and Dickinson Counties received initial funding from the state's department of corrections to establish the program. Opioid settlement funds will be used to sustain a full-time probation officer position and compensate individuals that serve on a community board, which meets with drug court participants twice a month to evaluate their progress. The board is comprised of experts in mental health and substance use disorders.
For more information about the Clay County's drug treatment court, contact Clay County Attorney Travis Johnson at tjohnson@claycounty.iowa.gov.
Chester County, Pa.
Population: 539,000
The Chester County Department of Drug and Alcohol Services established a multi-pronged framework that outlines different tactics for using the $19.7 million in opioid settlement funds the county is set to receive over 18 years.
The department collaborated with several stakeholders to develop the framework, including the county's longstanding Overdose Prevention Task Force. The resulting Opioid Settlement Strategy will guide the Chester County Commissioners in allocating settlement funds across departments to continue, expand or establish indicated services without duplication or redundancy.
The framework includes proposals for how to treat opioid use disorders, support those in treatment and recovery and connect individuals to appropriate services. It makes note of services targeting the needs of individuals in the criminal justice system, pregnant or parenting women and babies with neonatal abstinence syndrome.
Additionally, the framework includes strategies to collaborate with local emergency service providers and county or community-based organizations, as well as provides training opportunities that encourage workforce development strategies.
For more information about the county's framework, contact Chester County Department of Drug and Alcohol Services Director Jamie Johnson at jajohnson@chesco.org.
Maricopa County, Ariz.
Population: 4.4 million
Maricopa County has received nearly $15 million of an estimated $80 million from drugmakers and distributors in opioid settlement funds. The funds will be allocated over the course of 18 years.
Maricopa County leaders plan to use a portion of this funding to establish a framework for a countywide substance use prevention and response plan. To ensure funds are distributed with community input, the department will launch a community assessment to inform the framework's goals and structure.
The assessment will gather input from community members and other stakeholders, mirroring previous efforts to collect community recommendations to form health needs assessments, health improvement plans and other initiatives.
Maricopa County's substance use response plan will identify priorities that prevent overdose deaths and reduce harms of substance use, specifically in communities that are at an increased risk of overdose or substance use disorders. From 2012 to 2021, overdose deaths from synthetic opioids like fentanyl increased more than 6000% throughout the county.
The Maricopa County Public Health Department will administer the funds and arrange payments to municipalities.
The needs assessment will collect data over the course of five months to determine how to support community-based organizations, providers and other stakeholders when establishing substance use abatement strategies.
For more information about how Maricopa County plans to use its funding, contact Shilpika Devarachetty, the substance use strategic initiatives project manager, at substanceuse@maricopa.gov.
Jackson County, Ore.
Population: 224,000
Jackson County is using settlement funds to get its syringe services program on the road. By purchasing a vehicle for the county's Syringe Exchange Services (SES) program, which currently operates in a fixed site model, the county will deliver harm reduction services to underserved parts of the county. Specifically, the vehicle will help Jackson County Public Health serve rural areas of the county and reach residents who may not have reliable transportation to access services.
Jackson County's mobile SES arm will aid in expanding access to care for people with substance use disorders, including offering peer support services, substance use treatment and medical care. The county-run program has received wide support from community partners such as law enforcement, mental health providers and drug and alcohol treatment providers that collaborate to reduce the risk of overdose among people who use drugs.
The county plans to hire additional staff to assist with the expansion of these services and ensure they remain available for residents.
For more information about the county's Syringe Exchange Services, contact Jackson County Public Health's Tanya Phillips at PhilliTF@jacksoncounty.org.
Eau Claire County, Wis.
Population: 104,000
The Eau Claire County Board of Supervisors passed a resolution to use opioid settlement funds to form an Opioid Task Force. The task force will recommend uses for the funding, allotting amounts to enhancing addiction treatment, evaluating and implementing community-based prevention and increasing the adoption of best practices.
Funds from the national distributor settlement include two payments – one nearly $500,000 over the course of nine years and the second of $2.1 million to be allocated over the course of 15 years.
The task force will consist of 11 members appointed by the county board chair and confirmed by the county board. Members will include three supervisors from the county board; one public health official; a member from both the sheriff's office and the City of Eau Claire Police Department; a member of the department of human services; the county criminal justice services director and three members of the public – one who has or is working in opioid abatement and two others with lived experience.
Members of the task force will be charged with starting discussions on the current state of the opioid crisis in Eau Claire County and identifying gaps in programing and funding. The task force will support projects and programs such as medication-assisted treatment in the county jail, sober living opportunities, peer support programs, naloxone supply and distribution and opioid disposal options.
The task force will also recommend holding public listening sessions for community input on how best to use the settlement funds.
The county is currently recruiting members for the task force.
For more information about Eau Claire County's Opioid Task Force, contact Assistant to the County Administrator Samantha Kraegenbrink at samantha.kraegenbrink@eauclairecounty.gov.
Burke County, N.C.
Population: 87,600
Officials in Burke County, N.C., are using opioid settlement funds to take a regional approach to solving problems around addiction. The county is working to create a facility that will be the hub for acute response and long-term treatment for those living with substance use disorder.
The 68-bed treatment center will be located in a former corrections facility already owned by the county. Individuals will be referred by physicians, law enforcement or the department of social services. A clinician and peer support specialists will be available around the clock.
Burke County isn't planning to tackle substance use problems on its own. The county is seeking collaboration with western North Carolina counties to form a consortium to share resources and ensure individuals served as the treatment center can return to any community in the region and receive ongoing care and support.
Each participating county will pledge 50 percent of their opioid settlement funds to the regional approach. The long-term facility will have beds that are allotted per the counties within the consortium. The five-to-seven-year goal is a self-sustaining facility where each county department of social services can contribute two full-time social workers to staff the center.
The county has also created a working group that includes a variety of key organizations and individuals: Burke County Health Department; Burke County Department of Social Services; individuals in recovery; peer counselors; a chief of police; Partners in Health; UNC Blue Ridge Hospital's Chief Medical Officer and Behavioral Health Nursing Supervisor and the pastor of a local church to represent the faith-based community.
Burke County's next steps are to hire a project manager and a consultant to assist with work moving forward. The county will conduct a program inventory in each prospective partner county with the expectation that each will contribute harm reduction services, medication assisted treatment, naloxone distribution, community paramedicine, drug court and peer support facilities in this regional approach.
For more information about Burke County's plans for its opioid settlement funds, please contact Burke County Public Health Director Danny Scalise at danny.scalise@burkenc.org.
Stay up-to-date on the Opioid Solutions Center
Complete the form to sign up for emails with the latest news and resources from the NACo Opioid Solutions Center.
Support
NACo's Opioid Solutions Center is supported in part by Arnold Ventures and The Pew Charitable Trusts. The Opioid Solutions Leadership Network is made possible through our partnership with Vital Strategies and with additional support from The Pew Charitable Trusts.