The Time is Now: Modernizing Our Emergency Response Technology Through Next Generation 9-1-1
by U.S. Rep. Richard Hudson (R-N.C.)
The first ever 9-1-1 call was made on Feb. 16, 1968 from Haleyville, Ala. by Alabama Speaker of the House Rankin Fite. As we all know, the time it takes to dial 9-1-1 can mean life or death, especially in rural communities throughout North Carolina. Yet, much of our country continues to rely on technology that is over 50 years old.
These days our cell phones do a lot more than make calls. More than 85% of Americans own smartphones – a computer, music player, navigation system and an encyclopedia in our pockets. Now, we need legislation that recognizes modern technological advancements. My bill, the Next Generation 9-1-1 Act, will accelerate federal efforts to modernize emergency infrastructure in communities across the nation. These efforts will not only save lives but will help our first responders and public safety officials act even quicker and more efficiently.
Next Generation 9-1-1 will create a faster and more resilient emergency system that allows critical information to flow seamlessly from the public, through 9-1-1 networks, directly to first responders. The updated infrastructure would replace legacy digital 9-1-1 systems with an internet protocol (IP) system. The IP system routes digital information from a landline, cell phone call or text messages to the appropriate 9-1-1 call center. The Next Generation 9-1-1 Act will provide $15 billion to help local 9-1-1 call centers fund their upgrades to an advanced suite of technologies that can handle photos, video, text and seamlessly forward calls.
From rural to urban communities across the country, this technology would be life changing.
Earlier this year, I visited with my local 9-1-1 telecommunicators at the Randolph County Emergency Services Center in North Carolina to learn more about the critical role they play as lifelines between members of our community and first responders when an emergency strikes. I was able to see firsthand how this new technology is being used to save lives.
I am proud to lead bipartisan efforts in Congress to provide our nation's state and local governments with the tools to update our emergency response networks. In May, the House Energy & Commerce Committee unanimously passed the Next Generation 9-1-1 Act out of committee, and the next step of the legislative process is a full vote on the House floor. It is a privilege to be the voice in Congress supporting our nation's dedicated telecommunicators, medical professionals and law enforcement.
This technology is long overdue. I look forward to passing the bipartisan Next Generation 9-1-1 Act through the House and will continue to advocate for it until it is signed into law.
Even in these divisive times, modernizing our nation's emergency telecommunication methods and infrastructure has potential to be an area of real bipartisan success. Our time is now to bring 9-1-1 infrastructure into the 21st Century, helping first responders and public safety officials save lives.
Richard Hudson
Member of Congress
Hudson has served in Congress since 2013, and currently represents North Carolina's 9th Congressional District.
Related News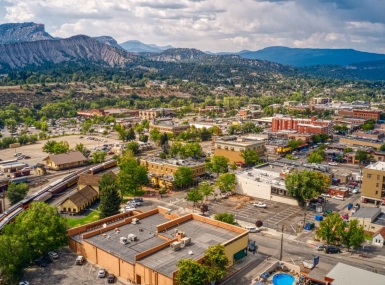 "We all want high speed Internet, we want HD Netflix to be able to watch on our TV, but for the commissioners of both counties, our major concern is making sure that our phones work when we need them."
County News
FCC 'reverse auction' aims to expand rural broadband access