SolSmart offers free help to go solar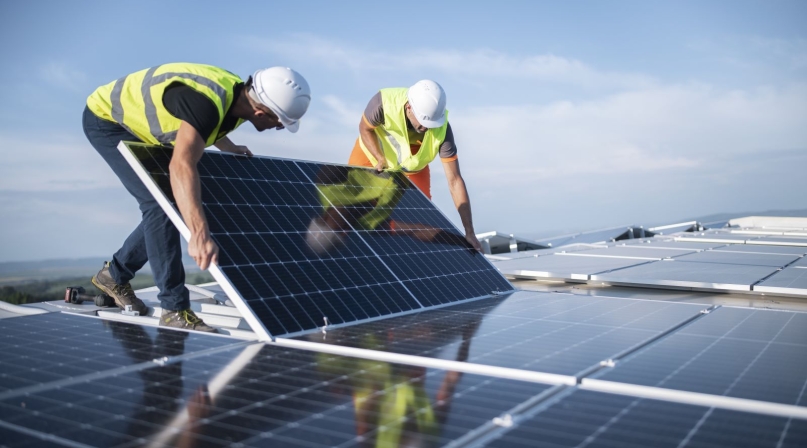 Doctors recommend against staring directly at the sun, but the latest news in solar power may be worth a look.
While costs associated with solar power are declining, growing government and private sector investment is helping manufacturing scale up and contribute to technological breakthroughs. Those successes are driving more investment and more research.
Over the last decade, the cost of electricity from solar has dropped by 87% and the cost of battery storage has dropped by 85%. Prices today are already lower than two-year-old predictions for 2030.
Communities like Thurston County, Wash. are responding to this growing affordability.
Rebecca Harvey, Thurston County's senior program manager for climate mitigation, was optimistic about integrating solar capacity into county property. Panels have already been installed at the county's public works facility and the county is considering other potential solar projects.
"There are a lot of opportunities for how a local government can use its own space — including the land and rooftops we own and control — to maximize the benefits of clean, renewable solar energy," Harvey said.
Those benefits go beyond reduced carbon emissions. Embracing solar power can bring new jobs to a community, lower residents' energy bills and offer greater energy security by diversifying power sources.
NACo's partnership with the U.S. Department of Energy SolSmart program offers support to counties exploring solar power. SolSmart offers no-cost technical assistance to reduce costs and barriers for solar installations for local governments. Their training and resources are available to all communities whether they have experience with solar power or not.
Through the program, counties are learning how to reduce non-hardware "soft costs," which can account for two-thirds of the costs of going solar. Their expert guidance helps counties effectively streamline processes, cut red tape and reduce installation delays and expenses.
Meeting targets for cost-reduction standards can see a community designated "bronze, silver, gold or platinum" which pertains to each community's level of solar commitment. SolSmart has already designated 506 communities, 91 of which are county governments.
Thurston County is one of those 91, achieving a silver designation earlier this year, and Harvey attributed guidance and support from SolSmart for that achievement. SolSmart's support in setting and achieving goals, she said, built up internal knowledge and confidence, building momentum for the county's next steps.
"[SolSmart] really does make it easy," Harvey noted. "They have so many case studies. They have developed the program to be clear and prescriptive in telling you what steps to do, but also open enough that if you have unique stories to tell or unique situations in your jurisdiction, they'll work with you too."
Sharing information within the county and across jurisdictions has been a key to Thurston County's success.
"One of the [SolSmart] requirements to achieve designation is to develop a solar landing page on your website," Harvey shared. "Especially if you're in the same region, it's very easy to share information such as state laws, incentives and local contractors."
In 2020, Thurston County and three of its cities — Olympia, Tumwater and Lacey — collaborated to produce a multijurisdictional climate mitigation plan, avoiding duplication of effort and prioritizing proven cost- and time-saving measures. Two of those cities are themselves SolSmart designated, Olympia receiving Gold in 2022 and Tumwater Silver in 2023.
For help getting started with solar power, contact NACo's Resilient Economies and Communities team at SolSmart@naco.org.
Related News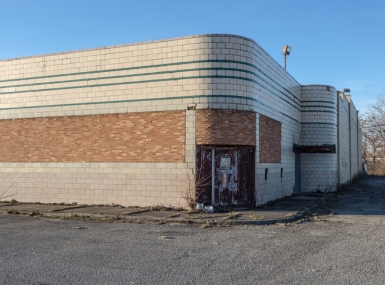 On September 26, the U.S. Environmental Protection Agency announced $235 million in grants available under EPA's Brownfields Multipurpose, Assessment, and Cleanup program. These grants will help counties assess and clean up polluted and vacant brownfield sites, including sites contaminated by hazardous substances, pollutants, contaminants, or petroleum.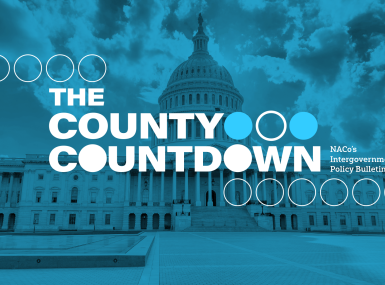 Watch this week's County Countdown for the latest federal advocacy updates on topics related to counties and the intergovernmental partnership.
County News
Shine a light on solar energy in your county