NACo report offers blueprint on disaster mitigation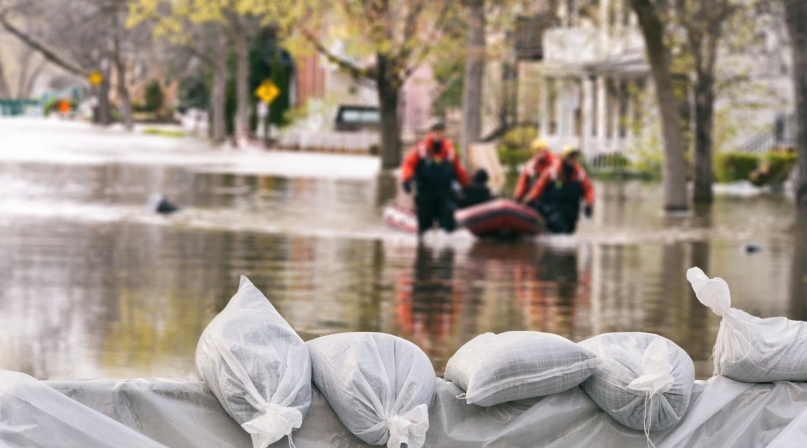 Key Takeaways
When emergency managers brainstormed this spring in Mecosta County, Mich., they didn't focus on threats within their own borders. They looked up the Muskegon River.
If Newaygo County's Hardy Dam collapsed, it could cause 2,000 fatalities, displace 5,000 people, destroy 2,000 homes and leave many without power or signal, all without respect to county boundaries.
Disparities in local revenue cause disparities in counties' capacity to fund positions and local restoration and recovery projects, a common theme during NACo's 2023 Intergovernmental Roundtable on Disaster Resilience. The report on the roundtable's discussions, Defining and Building Capacity for Disaster Mitigation, is available now.
The report examines six key elements of capacity for disaster resilience and offered solutions for how to build and sustain local capacity:
Funding for mitigation planning and project implementation
Staffing and, in some instances, dedicated agencies
Authority to enact policy and practice that support mitigation efforts
Effective strategic partnerships
Ability to collect, analyze and interpret data for decision making
Education and improved perception of risk.
When limited time and funds meet competing priorities, disaster preparedness may not have its day until an emergency forces it. The challenge only grows when weighing the economic costs of recovery.
It is easy to focus inward, but disaster's ability to cross county lines creates shared interest in mitigation and opportunity for collaboration. Local forces in partnership can collectively punch above the sum of their individual weights.
This is truest of all in the context of shared vulnerabilities. Sometimes vulnerabilities are tangible, tied to natural features or infrastructure. Erosion erasing storm-weakening barrier islands and wetlands are bad for all of Louisiana, not just coastal parishes. The I-95 bridge collapse caused disruption beyond Philadelphia and Pennsylvania.
Coordination is crucial to mutual success. That type of coordination could be seen as leaders met in Mecosta County, to game out a worst-case scenario. Should Hardy Dam collapse, local experts are prepared to coordinate with the Oakland County Incident Management Team. A network of Oakland County grant-funded first responders and experts, the team offers capacity to less-resourced counties in need.
This coordination pre-determines staging areas, effectively utilizes local leadership and greatly expands potential personnel in a crisis. Where specific vulnerabilities exist, these efforts are a model for cooperation toward the common good.
Other disaster vulnerabilities are economic. Food access is one such concern.
Disasters can create new insecurity or exacerbate what already exists. By making food systems resilient, local leaders are making their communities more resilient.
The California North Coast Emergency Food System Partnership is being built to do just that for six coastal counties in Northern California: Del Norte, Humboldt, Mendocino, Sonoma, Napa and Marin.
Their three-year grant-funded partnership is with the University of California Cooperative Extension and actors across local food systems.
Academic partners can study capabilities and past difficulties in a way present-day responsibilities rarely allow. By collecting and studying data, we can learn what actions will achieve the most for our communities.
The involvement of food producers, food policy experts and food banks promises a network that can identify systemic weaknesses in the food system and best utilize local capacity to overcome them.
Partnerships can magnify capacity to prepare, respond and rebuild. This National Preparedness Month and beyond, we encourage you to look to the community of counties, academic institutions and others to help build a resilient future.
Related News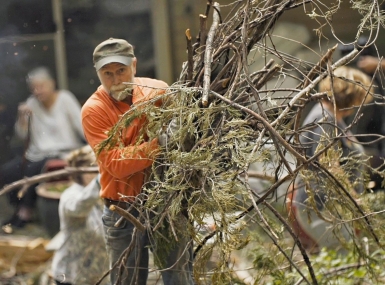 Nevada County, Calif. helped communities reduce the vegetation that could easily spread fire in neighborhoods.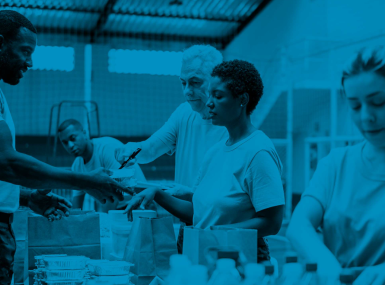 NACo recognizes September as National Preparedness Month, an opportunity to highlight the role of counties in preparing for and responding to disasters.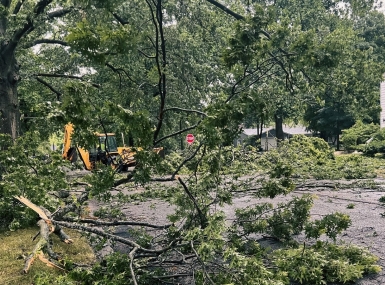 September is National Preparedness Month, and County News looked at issues, resources and opportunities for counties to be ready.
County News
FEMA executive stresses mitigation and prevention
Mitigation is the best answer to the widening natural disaster seasons.