FEMA executive stresses mitigation and prevention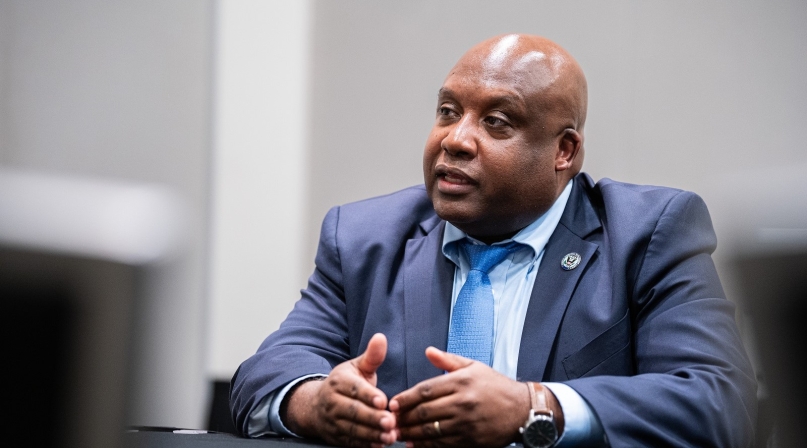 Key Takeaways
As the calendar for disaster seasons grows — for hurricanes, wildfires and more — the need for the Federal Emergency Management Agency's aid grows. Chief among the consequences: A stressed FEMA workforce.
"What it has forced us basically to do is to really look at innovative ways and how we address the entire issue," said Erik Hooks, FEMA's deputy administrator. "We have to pivot toward mitigation and involve ourselves more in investing in communities so that they can build resiliency, so that they can withstand the pernicious threat from climate change."
Hooks noted earlier while addressing a summit on disaster resiliency that investments in systemic resiliency through zoning and building code changes yielded 11 times as much in savings compared to recovery funding.
"It's good business sense to pivot toward mitigation," he said. "It also requires us to understand the unique needs of the community, because every disaster is different, and it impacts every community differently because of whatever infrastructure or lack thereof in a community. We really want to assess those needs on "blue sky" days so that we have a plan.
"I say 'we,' I'm not just saying FEMA, so that collectively — state, local and federal levels have a plan for not just withstanding whatever Mother Nature or whatever the threat environment throws at us, but to also recover and recover expediently, because the real win comes not when we are constantly bringing commodities like water and food into an organization, but when we get that economy jump-started and they can get back to some sense of normalcy."
Counties can best help FEMA do its job by understanding the authorities granted to each part of the intergovernmental partnership. For example, when the public clamored for FEMA assistance following the chemical spill from a derailed train in East Palestine, Ohio, most didn't know the governor first had to declare a disaster.
"FEMA didn't have that traditional role like we would in a storm for East Palestine, but we were able to participate and support EPA and other federal entities under the authorities of the economies action," Hooks said. "We can help with some planning and coordination. FEMA does an excellent job as a convener and a planner and a supplement to other agencies as well, even though we may not be our leading role in a disaster."
Counties should understand that the amount of FEMA aid can be contingent on thresholds for the amount of damage suffered.
"The event has to outstrip the ability of both the local government and the state government to address that issue," Hooks said. "That doesn't mean that we're not partnering with them, but we do have very limited authorities with finite amount of dollars that are appropriated to us."
With rural areas making up a larger target for disasters, Hooks recommended FEMA's BRIC program — Building Resilient Infrastructure and Communities — to assist with infrastructure needs assessments and offer direct technical assistance.
"We can go in and learn about those communities, help those communities, also build capacity to apply for the type of hazard mitigation grants that would make them more resilient in times of disaster," he said.
The Biden-Harris administration has prioritized racial equity and environmental justice in federal policy execution, and that goes for disaster mitigation and response.
"All communities are different, and they're impacted differently by storms and it may be the same storm, but it may impact the communities differently because of a lack of investment in that community, so we need to look at building capacity in those communities," Hooks said. "It's often those under-resourced communities that suffer worse, so those are some of the priorities that the administration has placed, that we need to build capacity, so that they can withstand the nature of some of the storms and threats that they face."
Related News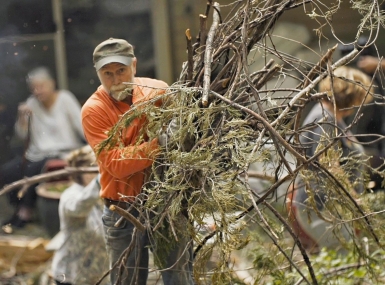 Nevada County, Calif. helped communities reduce the vegetation that could easily spread fire in neighborhoods.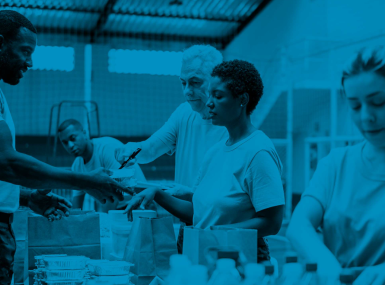 NACo recognizes September as National Preparedness Month, an opportunity to highlight the role of counties in preparing for and responding to disasters.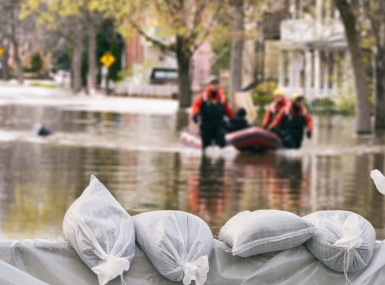 The report on NACo's 2023 Intergovernmental Roundtable on Disaster Resilience's discussions, Defining and Building Capacity for Disaster Mitigation, is available now