Reports & Toolkits
County News Hot Topics: Lessons Learned from COVID-19 and the Path Ahead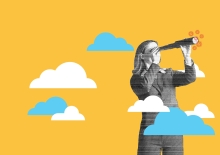 Error message
In order to filter by the "in queue" property, you need to add the Entityqueue: Queue relationship.
Document

County News Hot Topics: Lessons Learned from COVID-19 and the Path Ahead

Counties move from the front lines to the leading edge of the national recovery.

Counties move from the front lines to the leading edge of the national recovery.

2021-11-15

Reports & Toolkits

2021-11-30
Related News
Related Resources
Related Resources
County News

As polls closed in a local municipal election in 2015, the room filled with buzz from the candidates and observers, eagerly waiting for the announcement of who won the mayor's election.  I was excited as well, since I had only been working at our Board of Elections' office for just over seven months, and I was still learning a lot of the process

County News

Mick Ebeling told stories that started with one person's seemingly overwhelming problem and ended with a clever technical solution that can benefit many others.

County News

Former VACo Executive Director Jim Campbell put the association on firm financial ground and raised its stature, while bringing different factions throughout the commonwealth together.
Press Release

 Will County, Ill. Board Member Denise Winfrey was sworn in as president of the National Association of Counties (NACo) on July 24 at the conclusion of NACo's 87th Annual Conference in Adams County, Colo.

Video

During the 2022 NACo Annual Business Meeting, NACo President Denise Winfrey outlined her presidential priority, "RISE!"

Video

Tune in for livestreams of select conference programming from the 2022 NACo Annual Conference & Exposition.