Counties Draw Growing Support for Operation Green Light for Veterans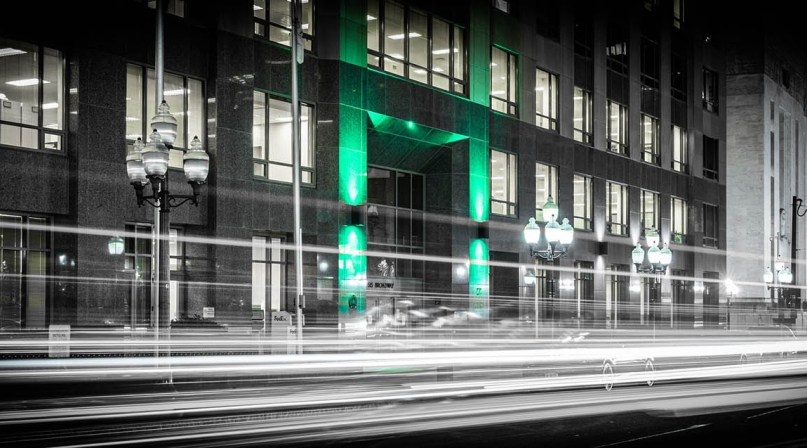 WASHINGTON — In honor of Veterans Day, the National Association of Counties (NACo) and its affiliate, the National Association of County Veterans Service Officers (NACVSO) once again invite the nation's 3,069 counties, parishes and boroughs to show support for veterans by participating in Operation Green Light for Veterans, lighting county buildings and landmarks in green from November 6–12.
The initiative, which in 2022 drew participation from over 300 counties, is designed to raise awareness about the unique challenges veterans face and the resources available to assist them and their families at the county, state and federal levels.
"Operation Green Light is an important way to show support and gratitude for the immeasurable sacrifices our veterans have made," said NACo President Mary Jo McGuire. "The act of shining a green light is simple but deeply symbolic. The heroes who have served our country are all around us – they deserve to be recognized and have access to services that help them thrive."
Along with illuminating offices, infrastructure and courthouses, county governments are working with community partners to light up landmarks and businesses, from Cleveland's Terminal Tower in Cuyahoga County, Ohio, to St. Paul's Landmark Center in Ramsey County, Minn., to the North Carolina State Capitol in Wake County, N.C., and more across the country. Counties like Kaua'I County, Hawaii are issuing proclamations recognizing Operation Green Light, and counties like Campbell County, Wyoming are distributing lightbulbs to residents who want to participate in the movement from their homes.
In addition to community partners supporting the initiative, NACo and NACVSO have once again joined with Amazon as a national partner for Operation Green Light. Amazon is lighting up buildings in communities across the U.S. and their headquarters in King County, Wash., and Arlington County, Va., and encouraging counties to support veterans year-round by purchasing supplies from veteran-owned businesses in a dedicated Amazon Business storefront.
"We are proud to continue our partnership with the National Association of Counties and encourage organizations across the country to join us in support of our veterans," said John Quintas, Director of Inclusive Communities at Amazon and retired Air Force General. "At Amazon, we value the unique skills and experience that the military community brings to our company. With more than 50,000 veterans and military spouses working with us around the globe, and a pledge to hire 100,000 veterans and military spouses by next year, we are committed to helping veterans transition into roles in the private sector."
A bipartisan resolution in the U.S. House of Representatives, House Resolution 750, was recently introduced to offer support for the movement at the federal level.
Additionally, NACo's Veterans and Military Services Committee and NACVSO promoted Operation Green Light in Washington, D.C., advocating on behalf of the needs of veterans. Participants spoke on Capitol Hill about the bipartisan Commitment to Veteran Support and Outreach (CVSO) Act, which would authorize federal funding to expand the work of County Veterans Services Officers (CVSOs). In 29 states, CVSOs funded almost exclusively by counties are responsible for helping veterans access over $50 billion annually in VA benefits.
"We must support our veterans and their families – not only during Operation Green Light but all year round," said McGuire. "Counties are advocating for legislation to secure appropriate resources at the local level to help veterans access their federal benefits, ease their transition into civilian life, and support their long-term health and well-being."
Counties, businesses and residents across the country are encouraged to participate in Operation Green Light November 6–12, 2023. To access NACo's Operation Green Light toolkit, click here. For more information about veterans affairs in counties, click here.
Featured Initiative
Operation Green Light for Veterans
Once again this Veterans Day, NACo and the National Association of County Veterans Service Officers (NACVSO) invite the nation's 3,069 counties, parishes, and boroughs to join Operation Green Light and show support for veterans by lighting our buildings green from November 6-12.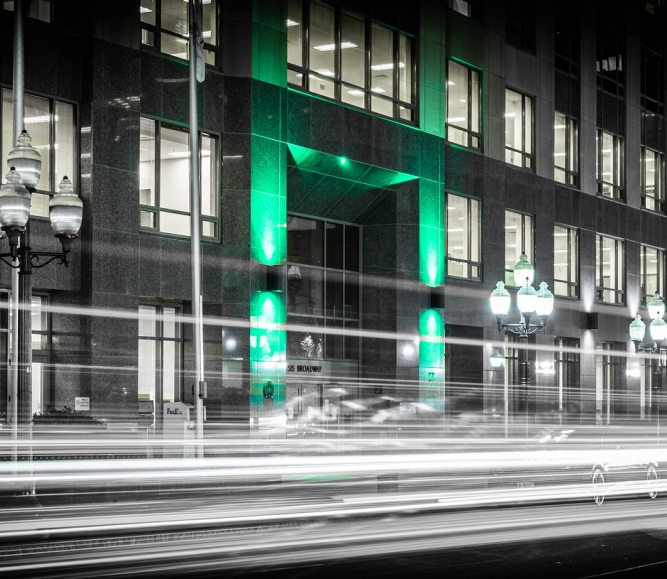 Related News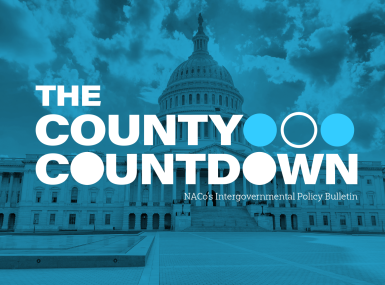 Every other week, NACo's County Countdown reviews top federal policy advocacy items with an eye towards counties and the intergovernmental partnership.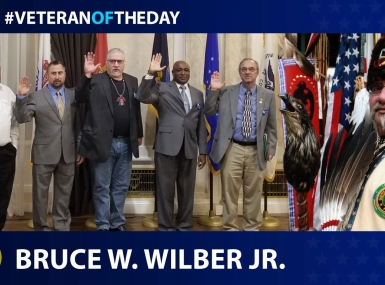 Bruce Wilber's presidency of the County Veterans Service Officers Association of Wisconsin is significant for Native Americans, who have served in the military at higher rates than other ethnic groups since 9/11.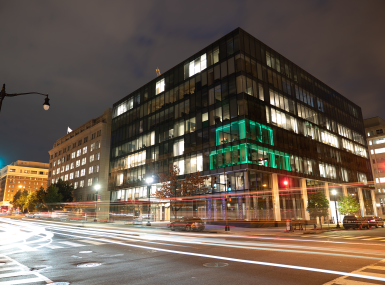 Counties across the country are joining Operation Green Light for Veterans to shine a light on the issues veterans face and highlight the resources available to veterans at the county, state and federal levels.