Counties directly eligible for over $3 billion in competitive USDOT funding for community and regional planning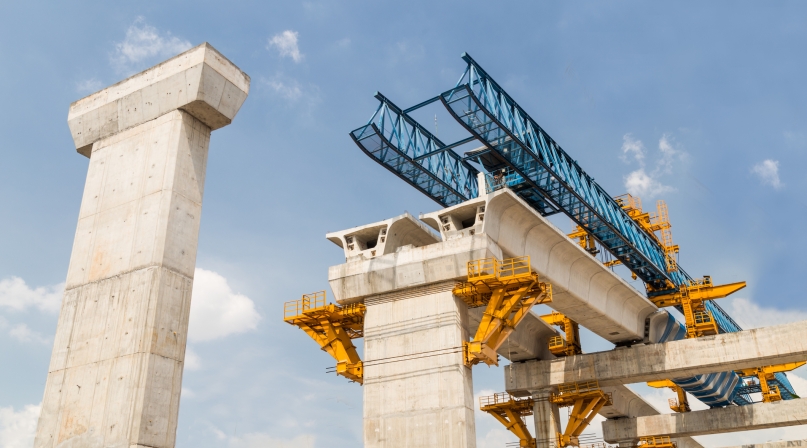 Key Takeaways
On July 5, the U.S. Department of Transportation (USDOT) announced the availability of over $3 billion in competitive funding through the Reconnecting Communities and Neighborhoods (RCN) Program. This notice of funding opportunity (NOFO) combines two programs, the Reconnecting Communities Pilot (RCP) Program and the Neighborhood Access and Equity (NAE) Program. Counties are directly eligible for this funding opportunity and the deadline to apply is September 28, 2023.
In response to NACo feedback on the common application process, USDOT has continued to offer grant programs through a single notice of funding, allowing counties to apply to both programs using one application. This practice dramatically decreases the time and cost it takes to prepare a competitive application and we applaud our intergovernmental partners at USDOT for continuing this commonsense practice.
The RCN program, which is funded through the Bipartisan Infrastructure Law (BIL) and the Inflation Reduction Act (IRA), is broken down into three types of grants – Capital Construction, Community Planning and the Regional Partnerships Challenge. Although both the RCP and NAE programs share the same application, they still exist as individual programs for the purpose of awards with different requirements, such as set-asides, minimum and maximum awards, and cost share requirements. The table below outlines the differences in programs.
Programs

Reconnecting Communities
Pilot (RCP) Program

Neighborhood Access
and Equity (NAE) Program

Planning

Construction

Planning

Construction

Set-Asides

None

None

40% for disadvantaged/ underserved communities

40% for disadvantaged/ underserved communities

Award Size Restrictions

Award max $2 million

Award minimum $5 million

No Min/Max

No Min/Max

Total Federal Cost Share

80%

50% (up to 80%)

80% (100% for disadvantaged/ underserved communities)

80% (100% for disadvantaged/ underserved)
Capital Construction Grants
In total, the RCN makes $1.14 billion available for capital construction. Of that total, RCP provides $148 million and the NAE provides $1 billion. Both programs focus on reconnecting and improving access to disadvantaged communities while also reducing environmental harm.
Eligible projects must seek to improve:
The removal, retrofit, minimizing a facility that divides a community
Addressing air pollution, noise, stormwater, or other burden from a facility
Improving, building or expanding access to Complete Streets
Community Planning Grants
In total, the RCN makes $185 million available for community planning. Of that total, RCP provides $50 million and the NAE provides $135 million. Eligible planning projects must be aimed at planning and future support of construction projects.
Projects may include:
Planning needs to reconnect communities
Community and public engagement
Evaluating the environmental impacts of transportation in marginalized communities, including air quality, greenhouse gas emissions, areas with high heat levels, inadequate tree coverage, and transportation and infrastructure susceptible to flooding
Constructing local and community anti-displacement agreements
Regional Partnerships Challenge
Finally, $450 million is authorized solely through the NAE for Regional Partnerships Challenge Grants that are focused on creating intergovernmental partnerships with non-profit, private and other community partners. Partnerships should focus on addressing persistent regional mobility, accessing barriers and lowering greenhouse gas emissions. Eligible activities for this program are the same as those under Capital Construction Grants and Community Planning Grants.
To access these funds, counties must partner with at least one of the following:
Fellow county/counties
Any unit of local government
State
Metropolitan Planning Organization
Special purpose district
Political subdivision of a state
Non-profit or institution of higher learning
Tribal Government
Counties own and operate 45 percent of public roads and 38 percent of bridges, while also directly supporting over a third of the nation's public airports and transit systems. As intergovernmental partners, counties value federal funding opportunities like the RCN that help counties connect, and reconnect, communities burdened by decades-old transportation decisions that divided communities and created disadvantaged populations.
Related News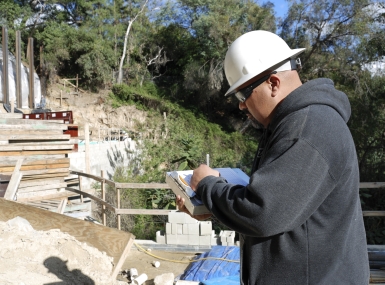 Counties can use this funding to advance hazard-resistant construction while increasing their competitiveness for future infrastructure grants.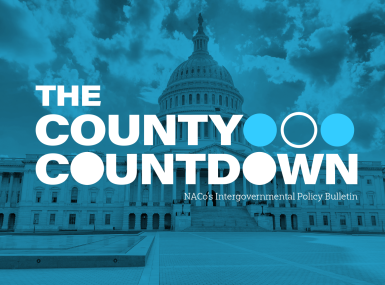 Every other week, NACo's County Countdown reviews top federal policy advocacy items with an eye towards counties and the intergovernmental partnership.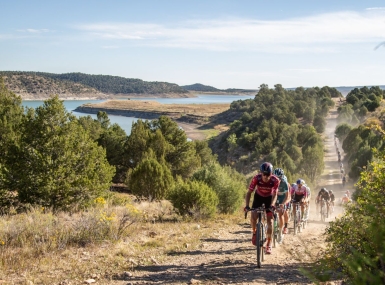 Opportunity knocked for Las Animas County, Colo. after years of vigilant road maintenance when gravel road cyclists saw the potential in the county's infrastructure and started flocking there to ride.