Changes enacted to federal immigration policies as Title 42 expires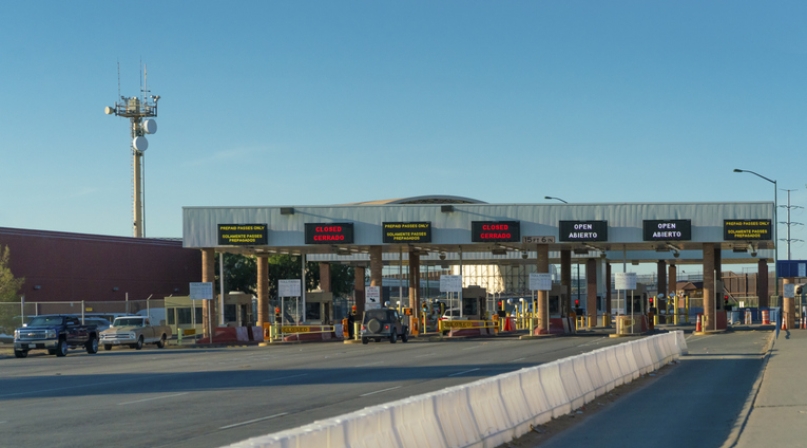 Key Takeaways
On May 11, "Title 42", a pandemic-era policy that allowed for the rapid expulsion of asylum seekers throughout the COVID-19 pandemic, ended. In anticipation of the end of Title 42, several changes to federal immigration processes have been made, which impact county governments. Often serving as the health care providers of last resort for the uninsured and underinsured, providers of the social safety net, and on the front lines of public safety, counties must remain informed and be consulted when changes to federal immigration policy occur.
Title 42 vs. Title 8
Section 265 of Title 42 of U.S. Code (Title 42) is a public health order that allows for the "suspension of entries and imports from designated places to prevent the spread of communicable diseases," and was enacted in March 2020 at the beginning of the COVID-19 Public Health Emergency (PHE) to quickly expel asylum-seekers. With the end of the PHE declaration on May 11, Title 42 became obsolete, and immigration authorities switched to processing migrants using decades-old guidelines established under Title 8 of the U.S. Code..
Title 8 allows for non-citizens to seek asylum, however, under the U.S. Department of Justice's (DOJ) new Circumvention of Lawful Pathways regulation that was put into effect in May 2023, individuals seeking asylum in the United States will face additional eligibility requirements. Unless asylum-seekers use a "lawful pathway," schedule an arrival appointment on the CBPOne app, or were denied asylum in a third country through which they traveled, they will be presumed to be ineligible for asylum, with limited exceptions. Furthermore, while asylum-seekers faced no official consequences to future immigration applications when expelled under Title 42, these individuals may be barred from reentry for at least five years or face criminal prosecution if they are removed under Title 8.
Emergency Food and Shelter Program – Humanitarian Aid transition to the Shelter and Services Program
In the FY 2019 Emergency Supplemental Appropriations for Humanitarian Assistance and Security at the Southern Border Act (P.L. 116-26) Congress appropriated $30 million to the Federal Emergency Management Agency (FEMA) to establish the Emergency Food and Shelter Program-Humanitarian Relief (EFSP-H). Under EFSP-H, counties can apply for federal funding to support the critical services we provide to individuals arriving to the United States including housing, food and transportation.
In the Consolidated Appropriations Act of 2023 (P.L. 117-328), Congress reallocated $800 million from Customs and Border Protection (CBP) to FEMA to establish the new Shelter and Services Program (SSP) and end the EFSP-H program. Although SSP has been funded, to date, the U.S. Department of Homeland Security (DHS) has not released additional information on the program's structure.
As CBP and FEMA work to establish the SSP, up to $785 million is authorized to be administered through EFSP-H. So far, $332.5 million in EFSP-H funds have been awarded this year, with $83.28 million directly to counties. DHS is expected to release a Notice of Funding Opportunity (NOFO) to distribute the remaining funds through the new SSP program in late May or early June.
Additional Federal Agency Actions
Active Duty Troops: 1,500 active-duty troops will join roughly 2,500 National Guardsman at the border for approximately 90 days now that Title 42 has expired. Active-duty troops are not authorized to act in a law enforcement role and will primarily assist with administrative tasks such as data entry, warehousing, additional detection and monitoring support.
Expedited removal proceedings: DHS plans to expand CBP facilities holding capacity, increase access to counsel through installing phone lines to conduct credible fear interviews (CFIs), and to schedule CFI interviews within 24 hours. DHS and the DOJ are also sending additional asylum officers and immigration judges to complete immigration proceedings at the border more quickly.
Continued parole program: The United States will continue to accept up to 30,000 individuals per month from Venezuela, Nicaragua, Cuba and Haiti as part of the expanded parole processes announced earlier this year.
New Regional Processing Centers: DHS and the U.S. Department of State (DOS) plan to open new regional immigration processing centers (RPCs) in Guatemala and Colombia. Migrants can determine if they qualify for entry and receive a referral for refugee resettlement, parole programs, family reunification, or existing labor pathways at these RPCs. It is unclear when the centers will open.
Other measures enacted include increasing removal flights for those without legal basis to remain in the United States and creating a new family reunification process. DHS posted two fact sheets in April and May that detail the full set of actions they plan to take.
Additionally, DHS will continue to hold briefings for local elected officials on these new measures. Please email NACo's Immigration Reform Task Force Staff Liaison, Julia Cortina, at jcortina@naco.org if you are interested in attending.
Looking Ahead
At the 2023 Legislative Conference, counties passed a resolution that called for Congress to pass legislation or for the administration to create a plan, funded by Congress, that ensures counties have the resources necessary to address the ongoing border surge. As the administrators of numerous federal benefits programs and front-line providers of the public's health and safety services, counties are directly impacted by federal immigration policies. Counties call for the Administration and Congress to consider counties' role as a vital intergovernmental partner, and ensure we have the necessary resources to address migrant surges in our communities.
Additional Resources
Related News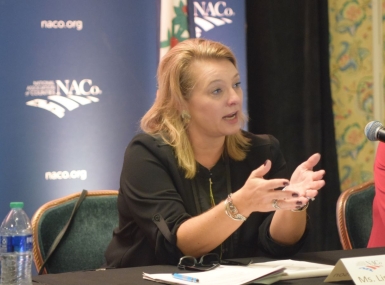 Elected officials can help promote the use of a more holistic approach to combatting substance use disorder.