Trump administration to push for 'a million apprenticeships'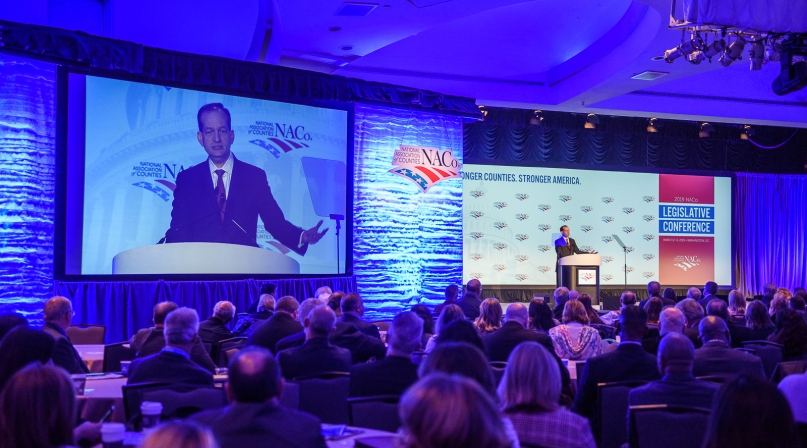 Key Takeaways
President Donald Trump, who popularized apprenticeships in his TV show, "The Apprentice," is pushing to make apprenticeships an even bigger part of the American workplace, Labor Sec. Alexander Acosta told a NACo audience Monday morning.
The administration has a goal of reaching 1 million new apprenticeships, Acosta said. Trump signed an executive order in 2017 to increase the number of apprenticeships, which currently stand at half a million, Acosta said.
"We're going to announce grants of $150 million to community colleges, asking them to find matching partners in the business community," Acosta said. "It's a win-win. Businesses get skills they ask for and colleges get insight into skills that are required." Acosta told the audience to be sure to check out apprenticeship.gov, a DOL website that connects career seekers, employers and educators.
Acosta asked county officials to talk to their schools about showing students "multiple paths to success."
"Kids can take apprenticeships and get a college degree with no student debt," he said, noting that they can come out making on average of $28 an hour. "Is that the message schools are sending? It's 'college or bust!'"
The Labor secretary was one of several speakers that county officials heard from at the morning General Session during the 2019 NACo Legislative Conference. Other speakers included Sen. Joni Ernst (R-Iowa) and White House advisor Kellyanne Conway.
Acosta also wants county officials to be aware that occupational licensing regulations can hurt people who move from one state, county or city to the next; he zeroed in on one audience that is particularly hard hit: military spouses.
"Our men and women in the armed forces … often, we recruit them as an individual and somewhere along the line they get married," he said. What happens with frequent moves is a spouse who is in a licensed occupation loses that license, interrupting their career.
Related News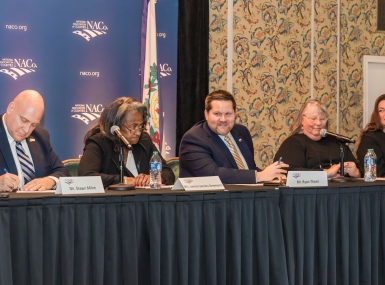 Although the lack of broadband, transit, childcare and housing are all stacked against rural counties as they develop the kind of robust workforce that can attract business, planning and relationships between state and local government can help alleviate some of those challenges.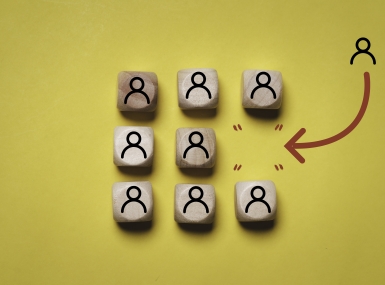 Even with federal support like the American Rescue Plan Act and the CARES Act, local government is one of only two sectors yet to return to pre-pandemic levels of employment, as all other major industry sector employment continues to grow.