Tell the stories that build trust in our elections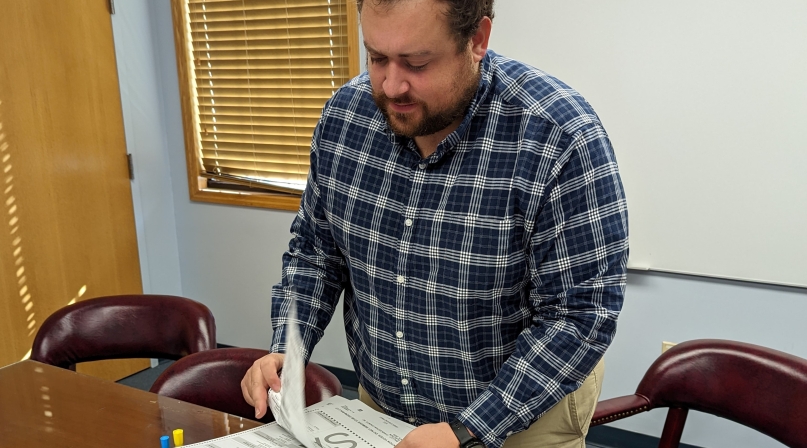 Key Takeaways
As polls closed in a local municipal election in 2015, the room filled with buzz from the candidates and observers, eagerly waiting for the announcement of who won the mayor's election. I was excited as well, since I had only been working at our Board of Elections' office for just over seven months, and I was still learning a lot of the processes and procedures for Charleston County, S.C. Two candidates were current town councilmen, elected previously on the same equipment used in this election. However, what ensued was quite surprising as a rookie election administrator.
Elections, by nature, will always have a winner and a loser (ties do happen, but resolved based on current laws). When I give advice to people seeking office, I always start by saying, "Prepare yourself for the possibility that you might lose." While this seems like harsh advice, it is a reality that most prospective and current candidates don't consider. However, it is a reality that is well known to election officials.
That night, I witnessed two candidates see the election outcome from two different perspectives. The mayor-elect was excited and congratulated his opponent on a tough election. The candidate who was defeated immediately challenged the legitimacy of the election. He called into question the machines used, and I remember him talking to our executive director about how these specific voting machines could be manipulated. My former boss's words still ring true: "When you were elected to be on town council, you were elected using these same machines. You didn't have an issue with the machines then."
My colleagues across the country likely have a similar story from a pre-2020 election. It isn't new to election administrators when local candidates call into question the legitimacy of an election based on the equipment used. Candidates often decide to direct their frustration at the election equipment, instead of their campaigns. Pre-2020, we successfully combatted this sort of misinformation at the local level. However, that all changed after November 2020. Overnight, the public perspective of election officials went from quiet bureaucrats to villains of democracy.
The challenges: Pressure and threats from outside groups
Over the past year, I have received over 50 FOIA requests about the 2020 election. Many of these requests ask for data or information that does not pertain to South Carolina. These FOIA requests are from "experts" with no election experience or knowledge in election administration. They have given themselves the title of "expert" because they have participated in national summits on election integrity or they are a part of a "telegram group" that supports the idea that the 2020 election was stolen.
These same activists threatened our poll workers during the June 2022 primary election. Our poll workers called law enforcement to remove the activists, but they were told it was only a clash of personalities. State law requires law enforcement to remove someone by request of the poll managers; there is no gray area. During the runoff election, the activists were running into polling locations with video cameras recording our equipment and intimidating the workers. Another conspiracy theory emerged that we quickly debunked. This time, however, these observers called law enforcement on the poll managers working at the location, which is not allowed under state law.
Poll workers have begun asking themselves, "Why do I even want to go through something like this?" Their concerns are understandable and valid. In Charleston County, we have explored new ways to recruit and attract prospective poll managers through partnerships with our local sports teams. We even partnered with a local brewery that created the "I Voted" limited edition beer. The disinformation from 2020 has negatively impacted the retention of poll managers. The growing sentiment is that it is not worth it to work an election. Why be a volunteer in high stressful situations while being verbally attacked? This has adverse effects on our elections because they are "people powered." Elections cannot happen without the thousands of poll managers that enlist to work.
Perceived and actual threats have also revealed physical security vulnerabilities. Our office has worked with county officials to assess our buildings, upgrade our security cameras and optimize our secure badge entry. . Election planning is now emergency management preparation. I have weekly briefings with our Counter Threat Project Manager with Public Safety. It is hard to ignore that our office is a national and local news headline. The spotlight has turned on the need for action, and I am very thankful to our county administrator and leaders who have invested their time and resources to ensure we are successful.
The solution: Election administrators telling the true story
There is a tightrope to walk when communicating with local community groups, citizens and activists. Respect is crucial, and the ability to listen and hear concerns is necessary. That is how we get better at serving our local needs. However, the level of disinformation has grown to the point where, if we intend to do our jobs faithfully, we need to be more vocal about the threats we see. Disinformation is a form of voter suppression, dramatically affecting trust and confidence in our election process.
Here is the reality: I have worked alongside many election administrators across the country. I have sat in workshop classrooms tackling real issues we face to make elections better for our voters. We have all shared stories of the challenges we face. The names and locations may differ, but the issues are the same. It boils down to telling our specific stories to build trust in elections. Through our time, I gained so much respect for these people and established lifelong relationships with many of them. See, they are also your neighbors, friends and people you see at the grocery store; your kids are probably playing with their kids at daycare or school. And yes, they care very deeply about free and fair elections.
At a recent national conference, it hit home for me. Anytime I speak to organizations or people about my election process, I keep it local. I would claim, "I don't know about Michigan, but in Charleston County, we do things correctly. I can't speak to other jurisdictions." One of my colleagues, and now a close friend from Idaho, reminded everyone that we needed to speak as one voice on this issue. "In light of everything we are hearing and seeing across the country, I believe that as election officials, we need to stand by each other. Claiming we don't know how other election officials follow laws or procedures is wrong. I know that all of us in this profession are working to support our democracy in every way we can.
So, as a group, I ask that we commit to supporting each other as we navigate this time."
Not only is it important to have fellow election officials across the country defend each other, but it is also important that our county leaders support our work. Support is not limited to funding. County employees can serve as poll managers on Election Day (we call it "Day for Democracy", the administration can clear barriers to technology needs and security assessments, and ultimately, we can work together to ensure the government is serving our citizens to the best of its ability.
People who head to the polls once or twice a year often ask me if election administration is a full-time profession. Our work is a year-round operation that requires dedication and nuanced planning. We work to continuously improve the voting experience and provide better services to residents. Without the buy-in of county leaders, we are limited in our ability to grow and innovate to meet the needs of our voters in a dynamic environment. Successful election administration requires participation and support at all levels of government, from the poll workers on Election Day to our elected and appointed county officials.
Related News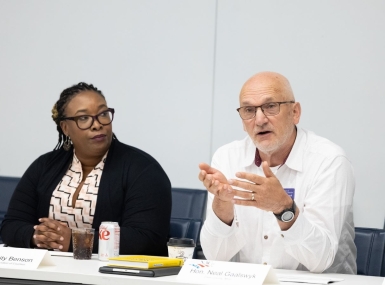 Cass County, Minn. Commissioner Neal Gaalswyk made efforts to relate to and understand his indigenous constituents.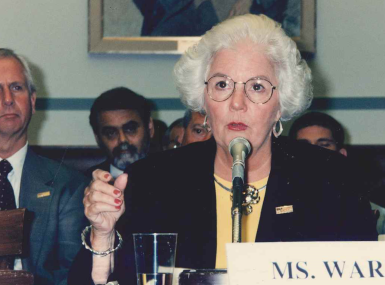 Her involvement with her children's PTAs drove Betty Lou Ward to run for the Wake County, N.C. Board of Commissioners to work to improve schools, libraries and parks.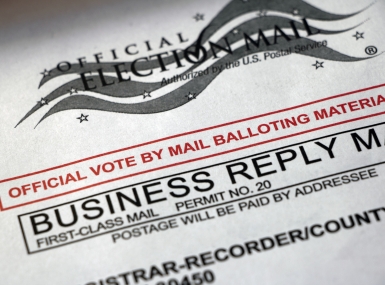 Reps. Katie Porter, Nancy Mace, Kweisi Mfume, Byron Donalds, Gerry Connolly, Brian Fitzpatrick, Eleanor Holmes Norton and Juan Ciscomani re-introduced the bipartisan Vote by Mail Tracking Act to increase transparency of and confidence in mail-in ballots.