State execs talk COVID-19 impacts on budgets, more
Top concerns emerging from the pandemic for state association representatives center on fiscal issues, public health and workforce implications, according to a NACo survey of 24 state associations.
Members from county state associations found themselves in a different set of circumstances this year for the National Council of County Association Executives-National Association of Counties 2020 Knowledge Management Forum.
Meeting for the first time, Sept. 1, in a virtual setting because of the COVID-19 pandemic, participants discussed the current challenges facing counties during this public health crisis. 
Kevin Leonard, executive director of the North Carolina Association of County Commissioners, said the group decided to shift from topics identified as priorities last year — cannabis policy and inmate medical and jail issues — to more pressing issues involving the pandemic including revenue generation, finances, advocacy and communication.
State association members addressed the relationship between local public health departments and the states' response to the pandemic.
Kelli Brassfield, government affairs associate at the Idaho Association of Counties, noted there has been pushback from the public and the state legislature regarding county commissioners serving on public health district boards, raising questions as to whether commissioners have the expertise to create and implement COVID-related mandates.
In Georgia, where Dave Wills serves as executive director of the Association of County Commissioners of Georgia, the "hodge podge" of regulations among the 159 counties throughout the state created confusion, he said, among private enterprises when operating from one county to another, resulting in the governor stepping in to create uniformity. 
In Minnesota, where public health is a county-based system with many counties operating through joint entities, county powers have not been restricted, but counties take their lead from the state through a partnership arrangement, according to Julie Ring, executive director of the Association of Minnesota Counties.
Finances
As state associations identified fiscal issues as the top concern emerging from the pandemic, Clint Mueller, legislative director at the Association County Commissioners of Georgia, said the governor passed a marketplace facilitator bill earlier this year and it has been "a lifesaver" especially for rural Georgia counties.
He described how counties anticipated a significant loss in sales tax because of the pandemic, but counties are now seeing increases in local sales tax, due to the legislation.
"We think that's because everybody is doing online shopping instead of going to the regional mall or the regional shopping center," Mueller said. "They're staying at home, they're spending their money and they're getting credit for that local sales tax coming back to their local counties since they made an online purchase for something they may have traveled to a neighboring county to buy."
Broadband
State association representatives also reviewed how the pandemic has shed light on broadband issues throughout the country.
Leonard said in North Carolina, counties don't have the statutory ability to build infrastructure. He said that broadband is not regulated and counties are at the whim of the Federal Communications Commission and state law.
In California, there are significant geographical and financial challenges to building broadband in rural areas throughout the state, according to Geoffrey Neill, principal policy and fiscal analyst for the California State Association of Counties.
Telecommunications companies have added restrictions that make it hard to use funds to reach underserved areas, he said. Recently, neutral fiber providers are planning to enter the market and build fiber to lease out to any provider they want.
"Having the ability to have multiple providers helps costs," he said.
Engagement, 'webinar fatigue'
Members from state associations discussed the variety of issues that come with finding creative ways to engage with members and newly elected officials in a virtual environment.
Participants identified "webinar fatigue" as a main challenge and discussed how to find new ways to advocate and communicate the county story. Association representatives shared how they have been posting videos and webinars on YouTube, sending daily or periodic notes to members, using social media, creating interactive charts or graphs and even sending branded packaging and annual reports to members as a way to spark engagement. 
From an operational standpoint, many associations are completing a telework analysis to determine which staff members can continue working remotely versus those who need to return to the office and how this would change team dynamics and impact costs.
"My hope would be that we move forward in setting up smaller conversations that are more focused on some of these issues and we're able to make some additional progress and learn from each other," said Graham Knaus, executive director of the California State Association of Counties.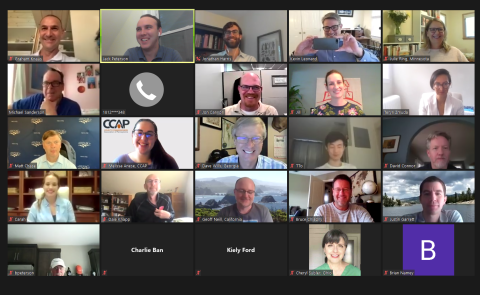 Related News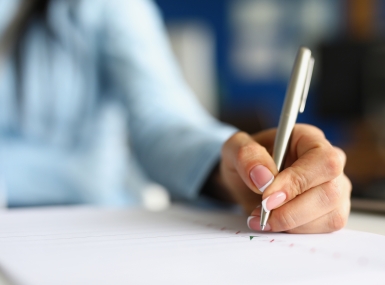 The Streamlining Federal Grants Act simplifies the grant application process for local governments to improve access to federal grant funding.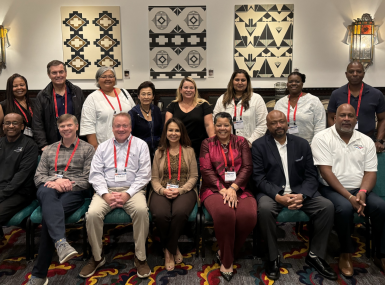 Conversations on the state of the county workforce and its competitive advantages drove input from administrators, managers and chief administrative officers last month during a Business of Counties convening.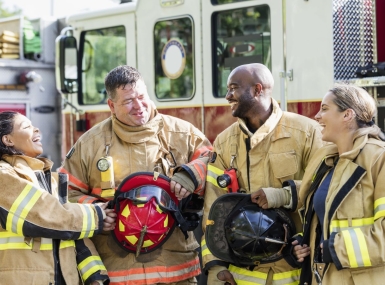 Counties across the country, including Wake County, N.C., Kershaw County, S.C. and Mariposa County, Calif., are getting more intentional about firefighter shortages by diversifying their fire services.