Senators: Why rush to 5G while rural areas ignored?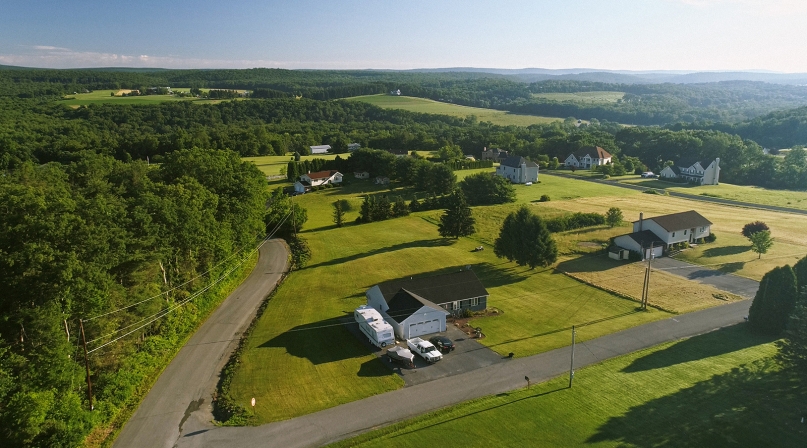 Key Takeaways
Several senators July 25 questioned the race to install the 5G network in large urban areas as rural America continues to languish without high-speed broadband.
Members of the Senate Commerce, Science and Transportation Committee heard from members of the telecom industry, called as witnesses for the hearing, "The Race to 5G: Exploring Spectrum Needs to Maintain U.S. Global Leadership."
Sen. John Thune (R-S.D.), chair of the committee, and Sen. Brian Schatz (D-Hawaii), fellow committee member, have introduced the Streamlining the Rapid Evolution and Modernization of Leading-edge Infrastructure Necessary to Enhance Small Cell Deployment Act (S. 3157) or STREAMLINE Small Cell Deployment Act. The proposed legislation curtails local government involvement in the locating of 5G equipment.
The bill "reflects many months of hard work, of meetings with stakeholders from across the country, and of negotiation, and it is still a work in progress as we try to bring the benefits of 5G to American consumers, reap the benefits of 5G leadership for America and respect the important role state and local governments play in deployment decisions," Thune said.
"The race to lead the world in 5G has begun," he said.
But several members of the committee, including Sen. Jon Tester (D-Mont.), aired concerns about talk of accelerating 5G in urban areas while rural households and businesses languish. In all, about 80 percent of the 24 million Americans without high-speed internet live in rural areas.
"If rural America isn't a part of that equation, America doesn't win the race," Tester said. He wondered if places like Big Sandy, located in Chouteau County in his home state, will be left further behind.
"There's going to be a lot of [5G equipment] boxes put up around — you guys have talked about it," he said. "What kind of money will it take — today's dollars — to make 5G a reality everywhere?"
"Our companies are prepared to invest $275 billion of their own money to build out 5G," said Meredith Baker, president and CEO of the Wireless Association.
"That does the whole country?" Tester asked.
"That's where we're going to start," Baker noted.
"I'm trying to get an idea of how much it costs to do the whole country," Tester said. "Because my guess is you're going to start in New York City, Chicago, Miami, Houston and Phoenix and San Diego — and Big Sandy won't be on that list, OK? What's it going to cost to make sure Big Sandy is on that list?"
Sen. Shelley Moore Capito (R-W.Va.), who heads the Senate Broadband Caucus, said the lack of rural broadband is a "repeating theme for a lot of us, and we're still not getting there. I'm a bit frustrated by that."
Sen. Tammy Baldwin (D-Wis.) told the committee there are 700,000 residents in her state, mostly in rural areas, who don't have access to high-speed broadband.
She told the committee she wanted to share "a little bit about what I hear at home when I travel to those areas that are still left behind."
Resort towns in northern Wisconsin, she said, are missing out on a big piece of the economic pie after conducting a study that showed that summer residents would stay longer if high-speed broadband was available.
Others talk about passing on buying a home in areas where high-speed broadband isn't available because they need it for their jobs. And she also hears from parents who drive their children to the library every night so they can do their homework.
The proposed legislation by Thune and Schatz would limit local government fees that counties are currently able to assess to telecom companies for placing, constructing or co-locating new wireless service facilities including 5G small cell antennas.
S. 3157 would also restrict fees that local governments can charge telecommunications companies to "actual costs."
That would cap what local governments can charge telecommunications companies for the use of locally owned rights-of-way.
It would also reduce or eliminate any application fees local governments may assess for processing incoming requests for construction.
In addition to the cap of fees that local governments would be able to charge, S. 3157 would also limit the amount of time local governments have to consider and respond to requests made by telecommunications companies to build new wireless services facilities on locally owned land to 60 days for co-located wireless service facilities and 90 days for new wireless service facilities.
NACo has asked its members to encourage their representatives in Congress to vote "no" on S. 3157 if it comes to the floor of the House or Senate for a vote.
Related News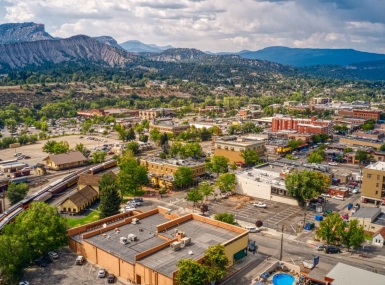 "We all want high speed Internet, we want HD Netflix to be able to watch on our TV, but for the commissioners of both counties, our major concern is making sure that our phones work when we need them."