The secret to Nevada County, California's award-winning HR programs? Throwing out the rule book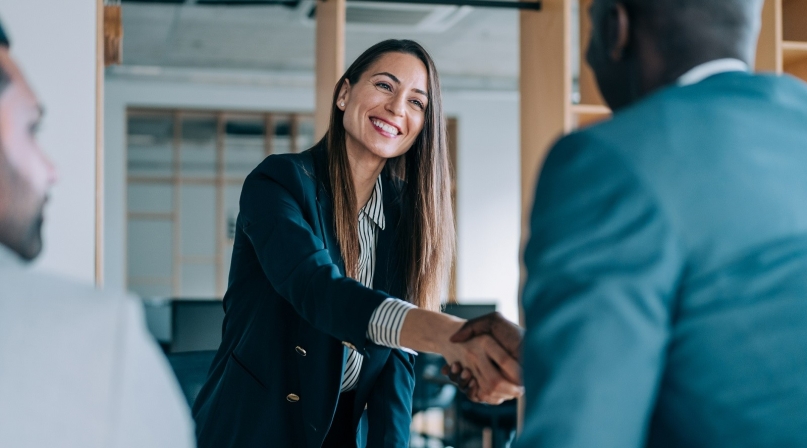 Key Takeaways
The Nevada County human resources department has been recognized recently by the U.S. Department of Labor, the California State Association of Counties, International City/County Management Association and Human Resources Director Magazine.
Transforming local government can happen organically with a visionary leader, a great team and clear vision of the future.
When I was hired to be the Nevada County HR director in 2018, I would have never imagined those three critical elements synergistically merging to make such an impact on our county.
Our CEO had a vision for the future, which included growing and developing staff, fostering innovation and becoming a high-performing organization.
That was all the inspiration the HR team needed. Armed with three certified Lean Six Sigma Green Belts,* we took inventory of our processes and quickly realized we needed to be more nimble and more focused on the needs of the organization and community.
We threw out the rule book — nothing was off the table to become the strategic business partner we knew we needed to become. We analyzed our current practices, surveyed our internal and external customers and successful corporate and local government HR offices. We developed both a list of items we wanted to change and set three goals for our office:
Grow and develop staff, putting the "human" back in HR.
Use technology and CPI (Continuous Process Improvement) techniques to ensure we were doing everything we could do.
Be the best public sector HR office in the state.
With our focus on becoming a strategic business partner as our "true north," and our three goals, we rolled up our sleeves and began the work to transform how HR is approached. We knew we were contributing to the future of HR, but never realized how much.
So, what were we able to accomplish? For starters, we reduced our time to hire from 136 days down to 28. The success wasn't only due to the enhanced process and concurrent processes, but in the relationships we created with our departments. We approached recruitment as a partnership, with shared success in mind. Empowering the recruiters to make all the decisions at their level was essential to the success of the initiative.
Another challenge was to create an internship program to offer anyone who needed additional on-the-job training an opportunity to become fully employable and learn about the vast opportunities of working in local government.
We developed our guiding program principals after exhaustive research on successful internship programs. Those principals included:
Creating an intuitive and responsive candidate and employer experience
Leveraging technology and CPI in all aspects of the program to ensure both an efficient and consistent experience
Developing talent pipelines and enhance the lives of our community
Like many local governments, we had difficulty in staffing the development of the program, so we found interns with the skills and aptitude to help co-develop the program.
To ensure the program met our objectives, we put the requirements of the intern at the center of the program, we had our own built-in focus group and we took advantage of their insights.
In just two short years, and more than 135 interns later, we developed a state and nationally recognized program garnering more than $1.2 million in grants for their salaries and hired so many great candidates who we would otherwise never have had the opportunity to meet.
Developing staff means to give them a voice and ensure they are a vital part of the decision-making process.
This is hardest thing for most leaders, but if done successfully, can really impact the trajectory of your organization. In our case, the HR staff was all in, and wanted their own platform for improving our operations.
They call themselves the Pit Crew, after NASCAR, a well-choreographed team doing amazing things with incredible speed, accuracy and agility. The team meets regularly to find processes we can do better or eliminate all together and briefs their progress monthly at the all-staff meeting. Since 2020, the team has completed 15 projects, saved the county staff thousands of hours and more than $250,000 in real costs.
Having a clear vison, supportive leadership and a great team are the ingredients required to make the impacts required to be a high-performing organization. Here in Nevada County, we have equal parts of each.
We provided each other with the inspiration, network and confidence to achieve our goals and boldly go where others had not. We know as a team that we are just beginning our journey and having a great time doing it together. We wouldn't have it any other way.
* A Council for Six Sigma Certification Certified Lean Six Sigma Green Belt is an individual who possesses a thorough understanding of enhanced problem-solving skills, with an emphasis on the DMAIC (Define, Measure, Analyze, Improve and Control) model.
Related News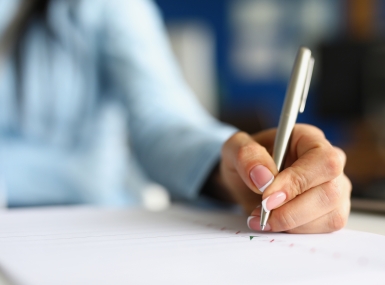 The Streamlining Federal Grants Act simplifies the grant application process for local governments to improve access to federal grant funding.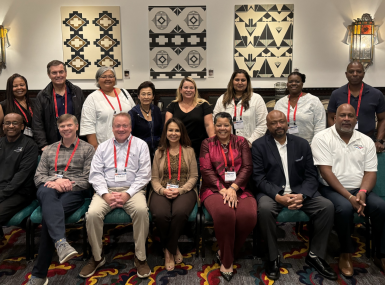 Conversations on the state of the county workforce and its competitive advantages drove input from administrators, managers and chief administrative officers last month during a Business of Counties convening.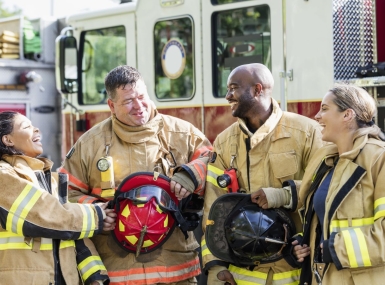 Counties across the country, including Wake County, N.C., Kershaw County, S.C. and Mariposa County, Calif., are getting more intentional about firefighter shortages by diversifying their fire services.