Remote work pays off for Travis County, Texas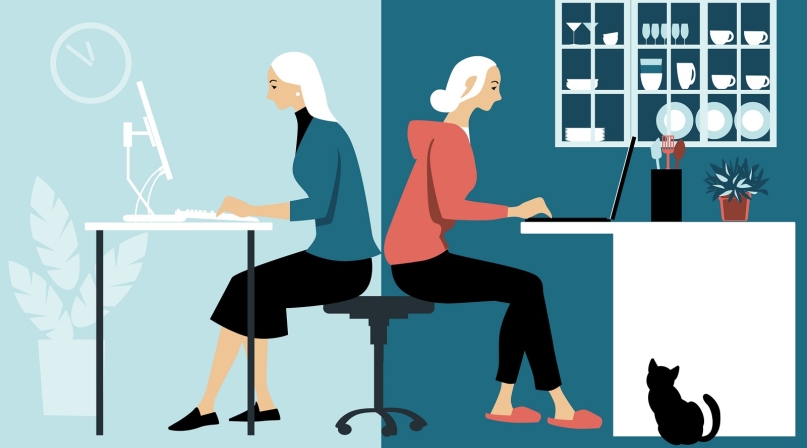 Key Takeaways
The COVID-19 pandemic hit the right point on Travis County, Texas' crisis-opportunity curve.
After county employees took their work home, many of them never came back, especially after the Commissioners Court set a target to keep 75 percent of eligible workers remote. In the process, the county cut costs, cut emissions and boosted worker satisfaction and job applications.
"It's been so effective across the board and addressing so many issues that we've struggled for years to try and solve," said Commissioner Brigid Shea who championed the policy along with former Commissioner Gerald Daugherty.
There are practical considerations: Medical examiners can't necessarily work from home. Neither can corrections workers. But nearly half of the county's 5,000 employees potentially can work remotely, and for the sake of mounting cooling and water bills, Shea wants to see it happen.
She's not the only one, according to recent research. A 2022 Pew Research Center study found that 60 percent of U.S. workers who say their jobs can mainly be done from home are working from home all or most of the time. McKinsey's American Opportunity Survey, conducted with market-research firm Ipsos of 25,000 Americans in spring 2022, found that when people have the chance to work flexibly, 87 percent of them take it.
Shea's focus was on reducing the greenhouse gas emissions the county employees created while sitting in congested traffic during their commutes. And without having to powering and cooling their offices, the county saw a $1.3 million decrease in costs between 2020-2021.
Daugherty came at the issue by eyeing productivity and job satisfaction increases, which Shea said have shown up, thanks in large part to time recouped from eliminated commutes, savings from not having to buy gasoline — particularly during the 2022 fuel price spike — and wear and tear on cars. The National Bureau of Economic Research found Americans gained 55 minutes a day from decreased commuting because of remote work.
"Our auditors and employee feedback, both from hearings and the union show people are loving working from home," she said. "Those are the two holy grails that large employers are always grappling with."
There's some institutional resistance, but Shea answers back with the proof that county departments made remote work successful when they absolutely had to early in the pandemic, so the concept has been proven.
"I've been a little surprised that more entities haven't continued it," she said.
The county has contracted with a private consulting firm to build a more complete infrastructure around specific policies, including onboarding and remote-specific management, but individual departments also have wide latitude to determine what works best for them.
"We work very closely with our executive managers and we're not going to tell them who the eligible employees are — that's something that their managers down through the ranks are have to decide — but if they feel the need to have their staff come in one or two days a week or more that's also up to them, but in the end we're still taking people off the roads during rush hour," Shea said. "We've been very flexible about it."
Lower in-person staffing will eventually allow the county to consolidate office space and lease their buildings to other government agencies — the county cannot compete with the private real estate market, however.
Shea's enduring concern, however, is finding a way for the policy to offer some benefit to the employees who aren't eligible, and that's where she is hoping for results from the contractor's policy proposals.
"We haven't come up with a quick answer about how to deal with the equity issues across departments," she said. "A lot of people who have to be at the office to do their job in many cases are lower paid, they with on roads and bridges, our community food center, our health and human service workers. A higher percentage of them are people of color, and this is not going to work if the lesser paid employees of color don't get any of the benefit of remote work. We're very mindful of not wanting this to be a White privilege."
The remote work policy has been a boon for recruitment, according to Zephyr Stone, the county's talent planning and engagement manager. Compared to fewer than 23,000 applications in 2019, the county received more than 30,000 in 2020, before settling down to just below 30,000 in the past two years.
Despite the emphasis on remote work, however, Stone said that in-person job fairs remain a crucial part of the recruiting process.
"Everybody wants to work from home but yet we still have to find those ways to make it personal. We are trying to attend job fairs just to put a face to the county," she said. "It's a different world, but people aren't different."
That different world however, has changed how county personnel recruitment works, and those gains were not made simply by announcing a new policy. The overall adoption of remote work in the private sector means the county has to escalate its recruitment to compete with other employers.
"In the past you had to point out a call for applicants and we'd sit and wait and they came to us," Stone said. "Employers are really having to show their value to applicants. Employers really have to be more proactive and get out there."
That has meant advertising on job boards including Indeed and Zip Recruiter, developing relationships with universities and participating in other organization's job fairs. The county hopes to debut a rebranding effort for the recruiting department, Stone said.
The biggest challenge is that the market has shifted.
"People have more options now, they have higher expectations, so do all of us working at Travis County," Stone said. "We can move to a more rural area, we can move closer to family.
"The pandemic made a lot of people reflect on what's important and what they wanted in their lives. People are more focused on quality of life and I'm not going to lie and say I don't like working remotely, but in general we've re-envisioned our lives outside of work while continuing the work we enjoy."
Related News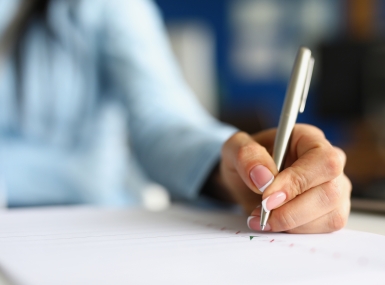 The Streamlining Federal Grants Act simplifies the grant application process for local governments to improve access to federal grant funding.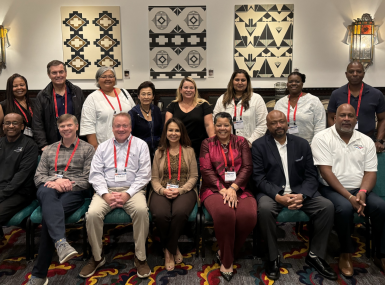 Conversations on the state of the county workforce and its competitive advantages drove input from administrators, managers and chief administrative officers last month during a Business of Counties convening.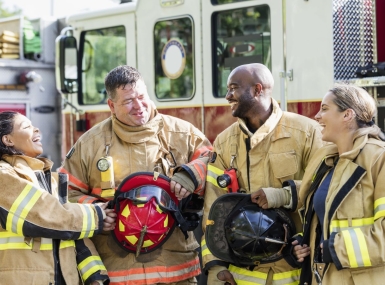 Counties across the country, including Wake County, N.C., Kershaw County, S.C. and Mariposa County, Calif., are getting more intentional about firefighter shortages by diversifying their fire services.