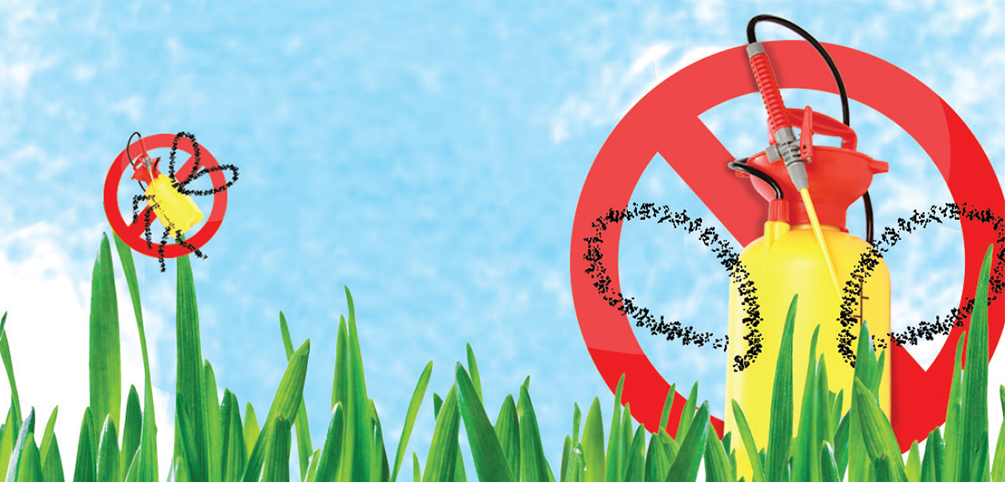 Maryland county bans pesticide use on private property
Montgomery County, Md.'s new ban on pesticide use on private lawns — claimed to be the first by a county in the country — may pose as many questions as it answers.
Will it have an impact? Can it be enforced? Will it withstand legal scrutiny?
When the County Council approved the ban 6–3 earlier this month, it became the largest jurisdiction to ban residential use of "cosmetic" pesticides, that is, those used primarily to improve appearance.
Council President George Leventhal was the measure's chief sponsor, and he said when public health is at stake, distinctions should be made between needs and wants.
"There's a very large number of my constituents who feel imposed upon by neighbors who insist on applying toxic chemicals even though it poses health risks to other people," he said. "The current law says you have the right to apply substances to your lawn that may be harmful to others, and what the new law says is that you don't." Enforcement of the ordinance will depend on a "complaint-driven" process of citizens reporting violations.
The ordinance takes effect Jan. 1, 2018 and does not apply to gardens. Penalties will be $50 for a first violation and $75 per subsequent ones, and stores will still be able to sell the banned weed and pest killers.
Critics say the ordinance relies on ill-defined risks that point to "possible" and "probable" links between pesticides and cancer and other diseases — as opposed to proof positive. They argue that such sweeping action is premature and that federal and state regulations are adequate to protect the public.
The ban would apply to some pesticides that the EPA has approved for home use, when properly applied.
Golf courses, including county-owned ones, are exempt from the ban. "There were certain fights that I did not feel were worth taking on," Leventhal said. Councilmember Roger Berliner, who voted against the ordinance, is okay with that. "I think that's a different conversation," he said, "using pesticides for cosmetic purposes on your own lawn versus banning their use where the nature of the grass is fundamental, if you will, to the purpose of the grass." He is a staunch environmentalist and chairs the council environment committee.
County parks and playing fields also don't fall under the ban, but they will be required to begin pilot programs next year to test "safer, organic pesticides on county athletic fields and parks," he added.
Berliner said he "hated" voting against the bill. But he favored an incremental approach, and had offered a compromise — which was rejected — that banned pesticide use on county-owned property. It also would have set a goal to reduce non-agricultural uses of pesticides in the county by 50 percent by 2018 through consumer education.
SpeedRead

Penalties begin at $50 for a first offense
Enforcement is via citizen complaint
Golf courses, including county-owned ones, are exempt
"I thought a ban was a bridge too far, too fast," he said. "I felt that given how little our county had done in this realm for decades, and how little public awareness there is around this issue generally, that using a ban as the first tool out of our toolbox was not good governance."
In a Sept. 9 memo to his council colleagues, Berliner warned that passing so stringent a bill risked "a significant citizen rebellion, an expensive and uphill legal fight, and millions in additional costs to maintain our playing fields—if they can be maintained at all."
The ordinance also restricts the use of certain pesticides on public and private playgrounds, mulched recreation areas and child care centers. However, it does not prevent the use of pesticides to control of noxious weeds or invasive species, for human health or agricultural purposes, or to prevent significant economic damage.
County Executive Ike Leggett could veto the measure. However his veto can be overridden by six of the council's nine members, and that's the number of councilmembers who voted for the ban.
While the bill doesn't apply to agriculture, farming interests worry that only means "not yet." The ban is set to expire in 2019, and in literature circulated earlier this year, Maryland Farm Bureau officials expressed fear that a future County Council could remove the "ag" exemption. "This is an emotion-based bill," the Farm Bureau wrote.
Karen Reardon speaks for RISE (Responsible Industry for a Sound Environment), a Washington, D.C.-based trade association for pesticide and fertilizer producers.
"The council is going against federal and state regulatory guidance on what is safe and necessary for pest control," she said, "and also goes against the opinion of the National Cancer Institute, which says the scientific evidence to support such a ban is not conclusive."
Berliner said the law will be "difficult, if not impossible to enforce."
Montgomery County (pop. 1 million) is by far the largest local government to have enacted such a ban, and it will affect vastly more people. Ogunquit, Maine, with about 900 permanent residents, passed a ban about a year ago. Takoma Park, Md. (pop. 17,000), a city in Montgomery County enacted its restrictions in 2013.
The ban's detractors have also criticized its potential to hurt lawn care businesses. But Leventhal believes it also creates new opportunities.
"I would hope that Montgomery County would be home to a sustainable industry," he said, "a place where environmental approaches can be brought onto the market and that we would foster that kind of industry: businesses that are consistent with our values as a community."
Hero 1