Operation Green Light to shine light on veterans' needs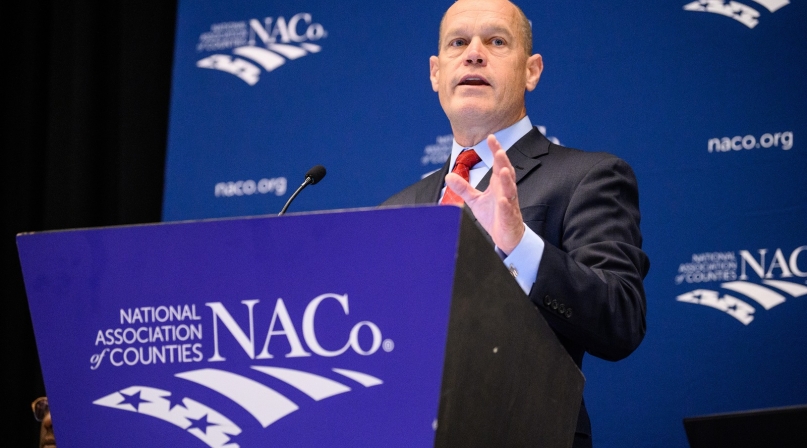 Key Takeaways
A new program dubbed Operation Green Light for Veterans hopes to shine a light on the plight of veterans in counties across the country who are having a hard time connecting with benefits after serving their country.
The new program endorsed by the NACo Board at its meeting July 23 in Adams County, Colo., is being promoted by Carbon County, Pa. Commissioner Chris Lukasevich.
"We're seeking formal recognition of Operation Green Light to connect veterans with benefits they have earned," said Lukasevich, who is retired from the U.S. Army and serves as the chair of NACo's Veterans and Military Services Committee. He noted that the veteran population in his county in Pennsylvania is among the top five highest in the state and has the highest suicide rate.
Other statistics about veterans show:
As of 2019, 11.7 million veterans are over the age of 65, which is about 61 percent of all veterans.

Veterans make up roughly 11 percent of adults experiencing homelessness.

Some 70 percent of veterans experiencing homelessness also experience substance abuse, and 50 percent live with mental illnesses like post-traumatic stress disorder (PTSD).
"We have a problem in this country, it's extremely difficult to transition from military to civilian life," Lukasevich told NACo Board members.
One problem, he noted, is that counties don't know when veterans have moved to their community, which makes it difficult to connect them to benefits.
With Operation Green Light launching nationwide, counties will literally shine green lights from their county buildings from Nov. 7-13 (Veterans Day is Nov. 11) to "send a clear message to inspire veterans to reach out to their county veteran service officers," Lukasevich said. He noted that he was inspired to make Operation Green Light a national cause after it first got underway in New York.
NACo is offering a toolkit online for counties to get the word out. The toolkit includes a blueprint for declaring a resolution in your county; sending out press releases; writing a letter to the editor to your local newspaper, writing a letter to Congress and posting information on social media. Find your county veterans service officer here.
Related News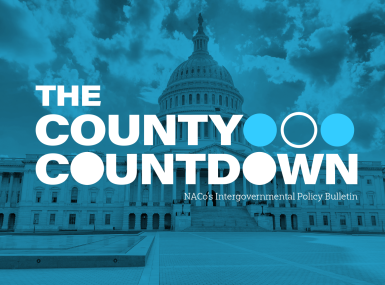 Every other week, NACo's County Countdown reviews top federal policy advocacy items with an eye towards counties and the intergovernmental partnership.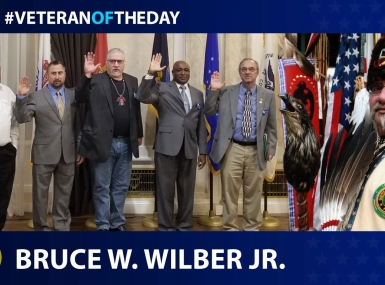 Bruce Wilber's presidency of the County Veterans Service Officers Association of Wisconsin is significant for Native Americans, who have served in the military at higher rates than other ethnic groups since 9/11.