Not Impossible Labs founder issues challenge: 'Help one, help many'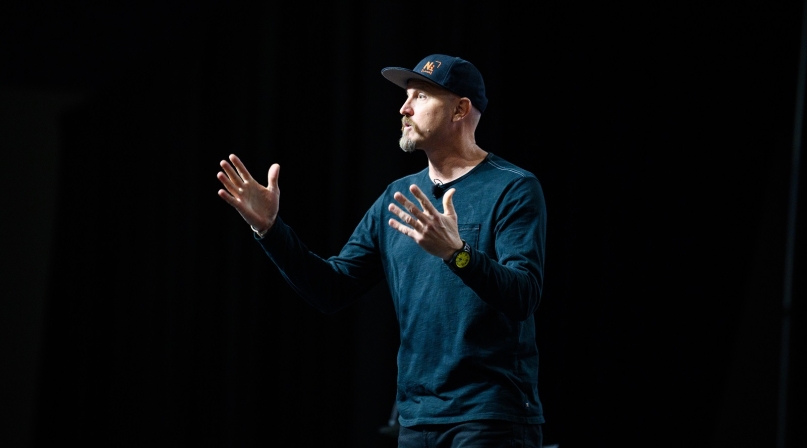 Key Takeaways
The founder and CEO of Not Impossible Labs sent county leaders home across America with a simple, direct challenge: "Help one. Help many."
Mick Ebeling, who founded the award-winning social innovation lab and production company in 2011, spoke July 24 at the final General Session of NACo's Annual Conference in Adams County, Colorado.
"We get scrappy through stories," Ebeling said. To avoid being overwhelmed by trying to solve the devastation of disease, hunger and war, "at the beginning, we try to reduce it down to solving for one person and telling the story about one person."
Ebeling told his audience a series of stories that started with one person's seemingly overwhelming problem and ended with a clever technical solution that can benefit many others.
Each story starts "When you say, 'That's not right, that's absurd,'" according to Ebeling. "Then you commit. And then you work it out."
Not Impossible Labs "works it out" by bringing together a team of hackers, doers, makers and thinkers to create devices designed to better the world by bringing accessibility for all.
The lab's mission is to provide "Technology for the Sake of Humanity."
For his work Ebeling has been named by Fortune magazine as one of the Top 50 World's Greatest Leaders and is the only person honored twice by TIME Magazine for a Top Invention of the year.
One of the stories Ebeling tells is of a 14-year-old boy in the Nuba Mountains of Sudan named Daniel Omar. When bombs were dropped on his village, Daniel was injured so badly he had both his arms amputated.
"Here was a boy who had lost both arms, who was never going to throw a ball," Ebeling said. After hearing Daniel's story, Not Impossible Labs launched Project Daniel and set to work creating a 3D printing prosthetic arm that only costs about $100. (A prosthetic arm can cost from $5,000 to $100,000.)
Thanks to Project Daniel, the teenager "fed himself for the first time in two years," Ebeling told his audience. "Why do we pull this off? Beautiful, limitless naivete. We didn't get the memo that it shouldn't be possible." After helping one person, the team set up a training facility in Sudan to print prosthetic limbs to help many.
Quoting educational reformer Horace Mann — "Refuse to die until you have won some victory for humanity," Ebeling asked: "What's your victory going to be?"
"Who is your one? Imagine that if this next week, every single person in this room helped one person. It's simple. One turns to two" and the numbers continue to multiply. Who is your Daniel?"
Related News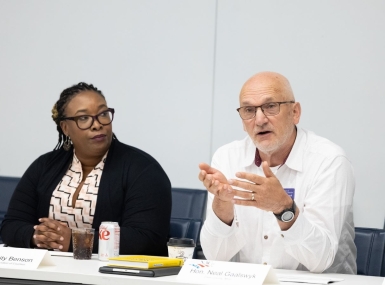 Cass County, Minn. Commissioner Neal Gaalswyk made efforts to relate to and understand his indigenous constituents.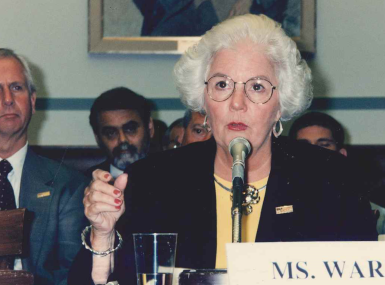 Her involvement with her children's PTAs drove Betty Lou Ward to run for the Wake County, N.C. Board of Commissioners to work to improve schools, libraries and parks.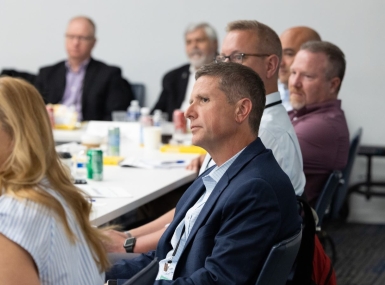 Jefferson County, Wis. Administrator Ben Wehmeier learned how to include the public and make them feel like their input was heard and respected.