VIRGINIA
After a Department of Environmental Services worker found a plush bunny during trash collection following an event, ARLINGTON COUNTY has been using social media to The . In late May into June, the department tweeted out a series of photos featuring the lost bunny visiting various DES locations, dressed in departmental garb. The state department of transportation has taken the cause through its social media channels, and local media including WTOP and have reported on the "found bunny." At press time he had not yet been claimed.
ALABAMA
JEFFERSON COUNTY is in negotiations with Amazon to build an 855,000-square foot distribution center on 133 acres that could bring up to 3,000 jobs to the county, according to The Birmingham News. County commissioners will vote soon on incentive proposals, possibly providing up to or reimbursing $3.3 million for road and infrastructure improvements, as well as property tax abatements, and sales and use tax abasements. The City of Bessemer may agree to offer recruitment, screening and training services for new employees, the newspaper reported. The state is also expected to kick in incentives.
---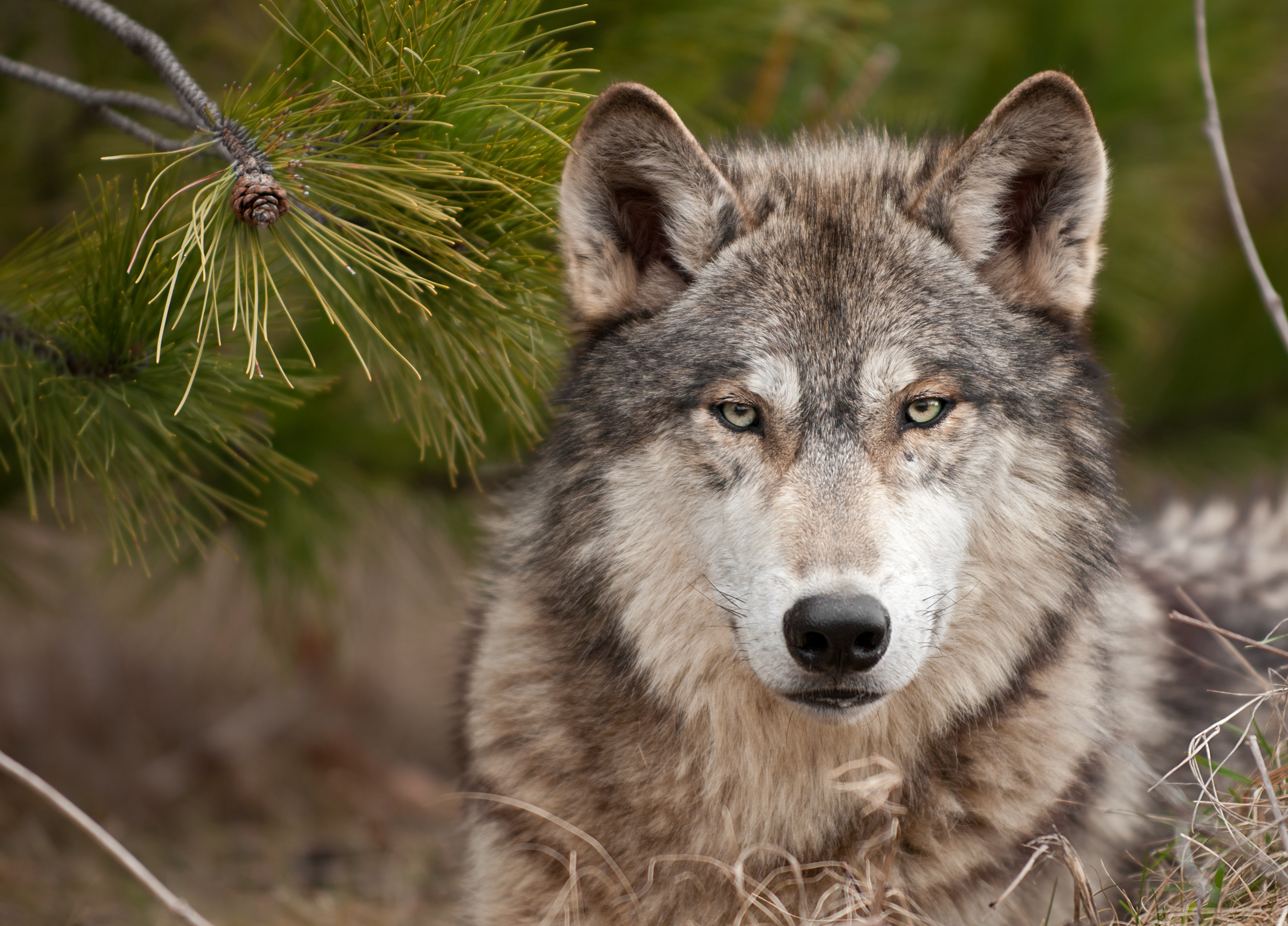 COLORADO
MESA COUNTY commissioners recently passed a resolution urging the federal government to oppose reintroduction of the gray wolf to Colorado. The commissioners urged the feds to follow the recommendation of the Colorado Wildlife Commission which also opposes bringing the wolves back to the state. Commissioners and others say wolves would hurt the moose population and threaten sheep and cattle. The Sierra Club is seeking to reintroduce wolves to Colorado; one of its arguments is that wolves would improve biodiversity.
---
FLORIDA
● Mandatory and voluntary evacuation orders were issued May 28 in Florida's FRANKLIN, GULF and WALTON counties after the hurricane season's first storm, Subtropical Storm Alberto, made landfall with winds of about 45 mph. Officials were worried about severe flooding and closed area beaches due to higah surf and strong rip currents. Gov. Rick Scott (R) visited areas that were prepped for the storm, including the Walton County Emergency Operations Center. The storm continued its soggy path northward and eventually to the Midwest the next few days, creating flash flooding in some areas. The next named storm on the 2018 list of storm names? Beryl. Read more about this year's hurricane season in County News. 
● Thought to be the first of its kind in the country, HILLSBOROUGH COUNTY commissioners recently passed, on a 5–2 vote, a Truth in Training ordinance designed to regulate dog training. The new ordinance requires trainers to obtain a license and agree to training plans with pet owners before beginning instruction, according to the Tampa Bay Times. Under the ordinance, trainers would have to provide their credentials to the county for publication and have liability insurance of at least $100,000. The ordinance also requires trainers to undergo local and federal background checks; anyone convicted of animal cruelty would also be barred from working as a trainer in the county.

● Seeking solutions to school violence, LEON COUNTY schools banned backpacks the last week of school, after the county sheriff deemed it a "best practice." MANATEE, ORANGE, POLK and SEMINOLE counties also decided to ban backpacks or already had such policies in place, according to the Orlando Sentinel. Other schools in Ohio and Illinois have banned backpacks, according to news reports. Some companies are also selling bullet-proof backpacks.
● OSCEOLA COUNTY has created a $1 million incentive fund for developers considering purchasing land in order to encourage the development of affordable housing. The new incentive program was unanimously approved recently by county commissioners. The funds can also be used to pay down "mobility fees," the fees developers pay to improve roads and transit systems impacted by new private construction projects. The county voted to more than double the fees in January due to the increasing costs of construction. "The shortage of affordable housing is at a crisis level, so this board had to be creative and come up with a solution for our citizens," said Commission Vice Chairwoman Cheryl Grieb. "By budgeting $1 million we are signaling our desire to address this issue in a way that creates both single-family and multi-family opportunities in the areas of greatest need in the county."
MISSOURI
Stealing black walnut trees for drug money? It's happening in FRANKLIN COUNTY. Drug addicts first steal tow trucks in order to load up on the lumber to sell for drug money, according to a report by FOX2Now. Wood from walnut trees brings high prices — up to $10,000 for a walnut log; the logs are sold to saw mills. High-quality, 2-inch thick black walnut lumber sells for $11 per board foot, according to butcherblockco.com. Black walnut trees are found throughout the central and eastern United States; it takes almost a century for a black walnut tree to fully mature.
MONTANA
MISSOULA COUNTY commissioners are citing concerns to the state and federal government about pollution at a former paper and pulp mill site near Clark Fork River, radio station KGVO reported. When the mill closed in 2010 it included 900 acres of settling, sludge and wastewater ponds, according to the Clark Fork Coalition. In a letter to the Environmental Protection Agency and the state Department of Environmental Quality, they say that potential floodwaters could breach protective berms where collected waste is buried. The county is asking to "hold the polluter responsible for the financial and environmental liabilities at the site."
NEVADA
After a real estate developer promised a park as part of a new 7,000-home community, CLARK COUNTY decided to hold the company to that promise. The county will stop issuing residential building permits for the Southern Highlands development until the park is completed. The deadline had been May 31, though its initial target date was in 2008. The Las Vegas Review-Journal reported a number of delays in the process, including the recession.
The park was part of an agreement that would allow the developer to avoid paying a special construction tax of up to $1,000 a home.
NEW JERSEY
---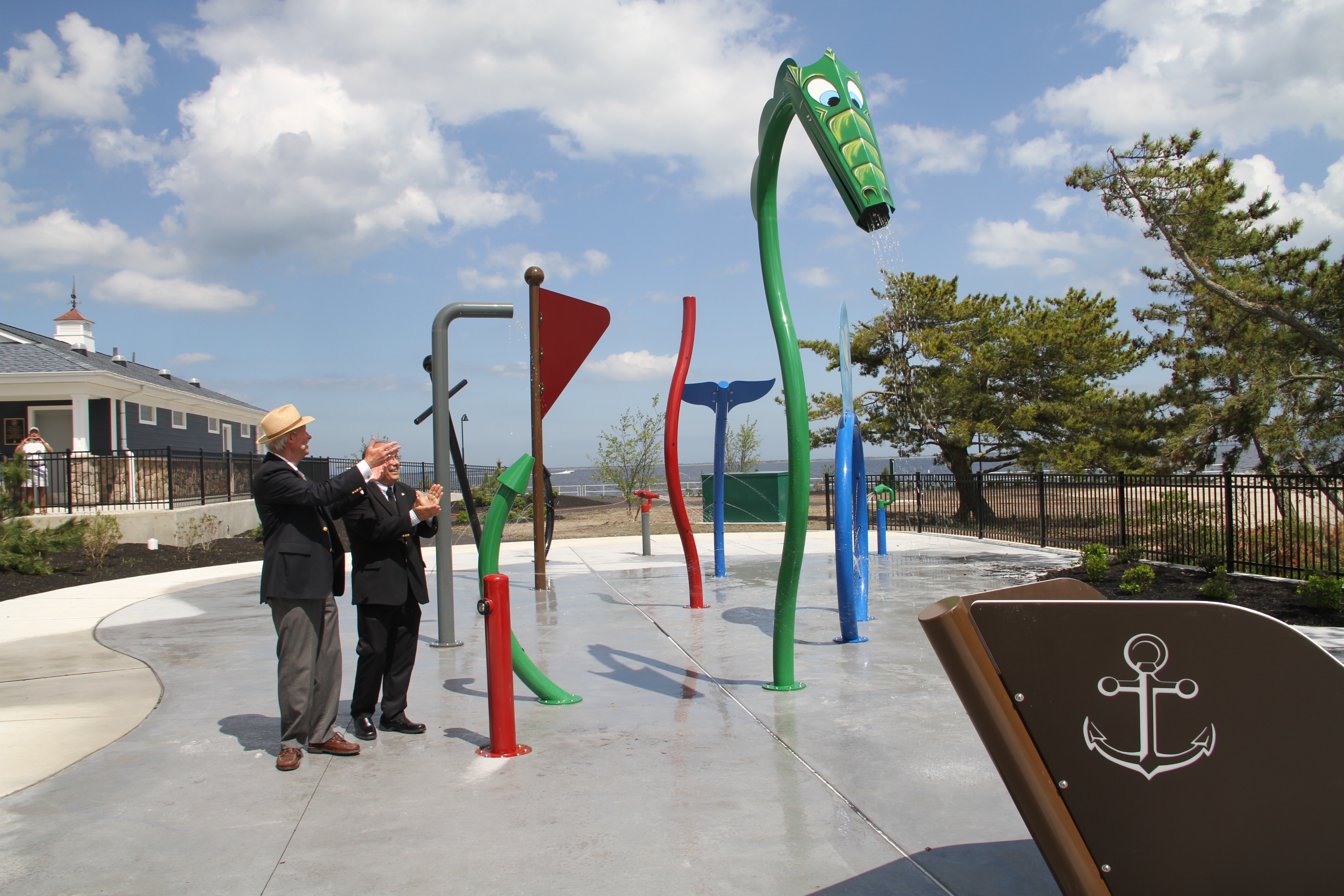 ● A 25-acre park in OCEAN CITY is up and running nearly six years after Hurricane Sandy washed it away.
Berkeley Island Park reopened with the amenities residents were used to, along with new features, including a new playground. The project cost $8 million and the shallow swimming beach was not restored, the county instead opting for a fountain-like "splash pad" that doesn't require a lifeguard. 
The county had to secure permits from the state Department of Environmental Protection to dredge and redeposit sand that had been washed away to restore the park to its original size.
---
● NASSAU COUNTY and the state department of transportation's effort to beef up a 12-year-old safety program has paid off this prom season, issuing 30 citations for drivers hired for three dances.
The prom check program performs checks of hired drivers for valid licensing and registration and safety checks of vehicles during the dances. No students were left without transportation after the proms, since the limo companies provided replacement drivers or vehicles for those cited.
In the case of Uber and Lyft, county Consumer Affairs investigators fine drivers who are driving vehicles that are different from those they have registered with the ride-sharing companies. A staffing increase by the DOT helped widen the scope of the program's screening this year. One driver was cited for driving a "prom bus" with a suspended license. The prom citations carry civil penalties from $250 to $1,500, Newsday reported.
NEW YORK
County Executive George Latimer wants to ban health professionals in WESTCHESTER COUNTY from performing therapies aimed at changing a person's sexual orientation or gender identity if the patient is under 18.
The process has been largely discredited by a number of medical and mental health organizations, and within the state has already been banned in Albany and New York City. In May, Maryland's and Hawai'i's governors signed statewide bans into law, along with nine other states.
The law as written would define therapies as anything provided to consumers for a fee. Anyone breaking the law would face a misdemeanor punishable by a $1,000 fine or up to a year in jail, The Journal News reported.
OHIO
A $100,000 grant from the Ohio Supreme Court's Ohio Courts Technology Initiative will help BUTLER COUNTY create an electronic court record system, which will save personnel from scanning nearly 800,000 documents annually.
The county's savings from the project will take several years to calculate, but Clerk of Courts Mary Swain said the digitization will allow the county to reduce staff through attrition, The Journal-News reported.
OREGON
A push for term limits in DOUGLAS COUNTY hit a wall when the Oregon State Court of Appeals ruled a ballot measure in their favor was unconstitutional.
Voters cast nearly 70 percent of their votes behind the 2014 ballot measure, which was struck down in 2016 by the Douglas County Circuit Court. Before that, though, former county commissioner Susan Morgan was barred from running for reelection in 2016. She brought the suit against the measure in 2015, The News-Review reported. Presiding Judge Rex Armstrong said counties don't have the power to add qualifications, including term limits, for positions other than county assessor, sheriff, coroner and surveyor.
The decision will reverse a three-term limit set in 1996 for YAMHILL COUNTY commissioners.
WASHINGTON
PIERCE COUNTY is offering a one-time benefit to companies that relocate within the county.
That benefit will be worth $275 for every employee earning $65,000 or more for companies with at least five staffers earning that much. The incentive would take different forms in different cities, including permit discounts or business-and-occupation tax credits, The News Tribune reported.
WISCONSIN
The RACINE COUNTY court system has its first full-time Spanish court interpreter, interpreting Spanish to English and English to Spanish in family, civil and criminal court cases.
Racine County is only the second Wisconsin county to have a full-time interpreter, along with MILWAUKEE COUNTY. Madison splits the role between two people.
Prior to interpreter's hiring, the common practice for cases needing an interpreter for Spanish or any other language was to contract with independent freelancers for a set amount of time.
---
News from Across the Nation is compiled by Charlie Ban and Mary Ann Barton, senior staff writers. If you have an item for News From, please email cban@naco.org or mbarton@naco.org.
Hero 1