CALIFORNIA
► LOS ANGELES COUNTY saw a jump in hate crimes last year linked to white supremacists, according to a recent study released by the L.A. County Commission on Human Relations. The study also found that L.A. County saw an increase in gender-based crimes, particularly against transgender people. There were 39 reported gender-based crimes compared with 22 the year before — a 77 percent increase. The most targeted within that group was Latina transgender women. The California attorney general's office reported an 11.2 percent statewide increase in hate crimes in 2016. According to recently-released FBI statistics hate crimes across the nation were up 5 percent in 2016 from the previous year.
► MERCED COUNTY is considered a health professional shortage area, with only 45.4 physicians per 100,000 residents, according to the county's 2016 community health assessment. Health and elected officials say that programs that help put local high school students on a path leading to medical school can eventually bring more doctors to the area. Delhi Unified High School offers a four-year medical program, Delhi Medical Academy of Sciences, and students can go into one of two courses of study — nursing or general medical training.
► The SANTA CRUZ COUNTY Board will work with the City of Santa Cruz to find a space for a day center — a place for homeless people to spend daytime hours indoors. A city-sponsored storage program, which will allow homeless people to store their possessions while they go into shelters or the proposed day center, opened Dec. 1, the Santa Cruz Sentinel reported. Meanwhile, the county will also explore a "tiny house" transitional housing program.
FLORIDA
► In October, MIAMI-DADE COUNTY officials passed a resolution asking the Trump administration to extend the temporary protected status (TPS) program for Haitian nationals living in the United States to July 2019, which the Trump administration did late last month; the area is home to the largest population of Haitian nationals in the United States, about 24,000. The Haitian-American population is about 300,000 in South Florida, according to the Sun Sentinel. "President Donald Trump recognized the devastation Haiti faced even before the additional damaging effects of Hurricane Matthew, acknowledging the turmoil, pain, and suffering of the Haitian people as a result of the 2010 earthquake and desiring to be their 'greatest champion,'" the commissioners noted.
► The largest number of heroin-related overdoses last year in Florida took place in PALM BEACH COUNTY for the second year in a row, according to a Palm Beach Post analysis. The official heroin-related overdose death toll for 2016 took 571 lives, a 110 percent increase from 2015. Statewide, there were 5,725 opioid-related deaths, a 35 percent increase. Deaths caused by fentanyl increased by 97 percent. Palm Beach County has held numerous summits on opioids and devoted $3 million in its 2018 budget to help combat the opioid epidemic.
ILLINOIS
COOK COUNTY and the City of Chicago have teamed up to sue Uber, alleging the company violated state and local laws when it concealed that personal information — including names, email addresses, mobile phone numbers of 57 million customers and drivers — was stolen in a hack in October 2016. Uber paid the hackers $100,000 to destroy the stolen information. The lawsuit seeks compensation for violations against any city or county residents.
MINNESOTA
Last winter, Minnesota saw 59 snowmobile crashes, five of which were fatal. This year, the SCOTT COUNTY Sheriff's Office is offering free snowmobile field training for aspiring drivers ages 11–15. The half-day classes fulfill part of the state requirements for snowmobile certification, which is required for anyone born after 1976 before they ride on public land. A Scott County recreational safety deputy and a Department of Natural Resources instructor will provide an overview on snowmobiles, the machines' different controls, riding at night and speed limits.
MONTANA
GALLATIN COUNTY recently voted to consider making the elections administrator an appointed role rather than an elected position and separate it from the clerk and recorder's duties, the Bozeman Daily Chronicle reported.
NEBRASKA
LANCASTER COUNTY roads could become sites for memorial signs in memory of a loved one who died in an automobile crash. The county engineer has drafted a policy that will allow purchase of a blue rectangular sign bearing one of the following messages: "please drive, safely," "seat belts save lives," "please watch for bicyclists" or "don't drink and drive." Signs will include the name or names of crash victims, but not drunk drivers. Signs memorializing drunk drivers will only include the name of sponsors. The signs will be placed on county roads near where accidents occurred and will remain there for three to six years.
NEW JERSEY
BERGEN COUNTY is the first in the state to raise its minimum wage for county workers to $15 an hour. About 130 full-time workers will see raises and payments retroactive to Sept. 1, 2017.
OREGON
Homeless LANE COUNTY residents will be allowed to camp in their cars on private property. The Board of Commissioners approved a pilot program that will match 10 people or families with property owners willing to play host to them for up to a year. Property owners can include church businesses, public agencies and industrial property owners, The Register-Guard reported. Residential property owners will not be able to participate.
SOUTH CAROLINA
A new ordinance being considered will make it easier for ORANGEBURG COUNTY to charge people connected to trash found on roads.
The ordinance raises the maximum penalty for littering from $500 to $1,000 and clearly defines when those penalties have to be given. Magistrates and municipal courts will be able to publish the names of the person convicted of violations. During litter pickups, violators will have to wear "litter bug" vests as a form of public shaming.
TEXAS
Claiming its violations put first responders at risk during Hurricane Harvey, HARRIS COUNTY has sued chemical company Arkema, seeking $1 million in penalties. About 300 homes were evacuated and more than 30 people hospitalized — including law enforcement — when a volatile chemical erupted into flames after the plant lost power and generators in Harvey floodwaters, the Houston Chronicle reported. The suit claims the company violated a long list of environmental, safety and building regulations which increased the risk to first responders.
UTAH
SAN JUAN COUNTY has sued the federal government seeking ownership of a path through Bureau of Land Management territory. The path was closed in 2007 because of damage to nearby archeological sites. County Commissioner Phil Lyman said that seven different archeological assessments since then have all shown that proposed projects would not harm the sites, so he said neither should using it for transportation, according to the Salt Lake Tribune.
WISCONSIN
After a federal judge blocked MILWAUKEE COUNTY's ordinance that augmented-reality game developers get a permit to use county parks for their games, the county has settled with the developer. The county will pay $83,000 in attorney's fees to Candy Lab, Inc., — developer of Pokemon Go.
The county passed the ordinance in February after Pokemon Go players left trash in a county park while playing the game, which prompts players to find creatures hidden in the real world via a smartphone app.
---
News from Across the Nation is compiled by Charlie Ban and Mary Ann Barton, senior staff writers. If you have an item for News From, please email cban@naco.org or mbarton@naco.org.
Hero 1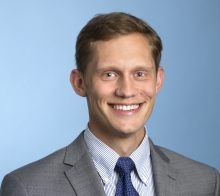 About Charlie Ban (Full Bio)
County News Digital Editor & Senior Writer
Charlie Ban is the County News digital editor and senior writer.
---
More from Charlie Ban
---