New county supervisor defends attack victim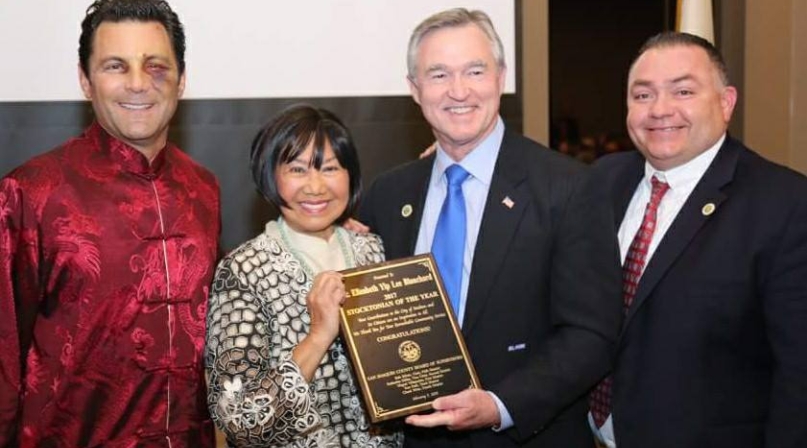 When he got into government as a San Joaquin County, Calif. supervisor, Tom Patti expected "fighting for his constituents" to be a figure of speech.
But a year into his first term, he found out that his real-world experience before taking office paid off. In his case, it was his experience as an amateur boxer.
On Feb. 2, on his way to a nightcap with friends after leaving a firefighters' benefit, Patti, 54, saw a woman being attacked in a car nearby and stepped in on her behalf. His intervention allowed her to escape, though it left him with broken bones in his face and a black eye.
"It's not my first rodeo, getting a little banged up," he said. "I would have done it again, even knowing the outcome."
When Patti and his friends stopped in the county seat of Stockton, he almost immediately saw a car come to a sudden stop in the street, with the female driver being attacked from the back seat by a much larger man. After getting his friends inside, Patti confronted the man, with the woman now trying to escape the car.
"Now he's threatening me, but I had to create separation between her and him," Patti said. "I know where it's going now, I can't calm him down."
Patti connected on his first few punches, but later missed and the other man, and his friend, moved in, breaking his eye socket and his nose. The next thing he knew, he was standing in the street, alone, under the impression he had been trounced.
"As a fighter, I'm crushed, I was disappointed, I thought I got knocked out," he said. "That never happened before."
Security camera footage showed the pair continuing to fight and parry, with the unidentified men and woman driving away.
Stockton police said as of Feb. 26, nobody has pressed charges in the incident, but Patti was nonetheless pleased to be able to give the woman a chance to get away.
"What she chose to do after that was up to her. I can't help that," he said. "I was witnessing an extreme brutal and violent attack, I created an opportunity to create some separation."
Patti started boxing as a teenager in Stockton, and as he outgrew the local scene, his father's friend Cus D'Amato had a place for him in Catskill, N.Y. D'Amato had trained and managed Floyd Patterson, along with Patti's contemporary, Mike Tyson.
Patti won five Golden Gloves titles, though after a while, the need for surgery and D'Amato's death served as a good transition point for his career, which eventually took him back to California and his family's business.
"Cus would tell us: 'a lot of people want to be fighters. Not all of my fighters become champions, but if you apply the same principles in boxing that you do in life, you'll be successful in whatever endeavor,'" Patti said. "That's been true."
He decided in 2014 to seek a seat on the County Board and won his 2016 race. In the year that followed, he handled a steep learning curve as he adjusted to life in elected office and gained an appreciation for the innovation shown by county employees in the face of tight budgets. Once in office, he focused on youth employment and expanding their knowledge about the range of job opportunities available to them. "I've lived in Los Angeles," he said. "If we all lived in Beverly Hills, we'd have a pretty smooth quality of life without many challenges. Here, we don't have as many resources, but we have a lot of staff members on every level who have risen to the occasion and stepped up to improve our quality of life."
In the weeks since the incident, his black eye has faded and the soreness has eased, but he remains happy he intervened, even if he never heard from the victim.
"My nose will actually be straighter, so I told the doctor not to pop it back out."
Related News
The U.S. Federal Emergency Management Agency is making nearly $2 billion available for state and local governments through the Flood Mitigation Assistance and Building Resilient Infrastructure and Communities grant programs, enabling engagement in pre-disaster mitigation activities.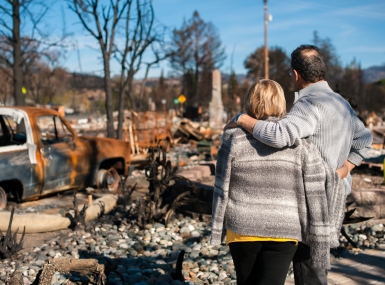 FEMA announces 483 Community Disaster Resilience Zones, offering resources and technical assistance to counties to enhance disaster preparedness and resilience, following the enactment of the Community Disaster Resilience Zones (CDRZ) Act in December 2022.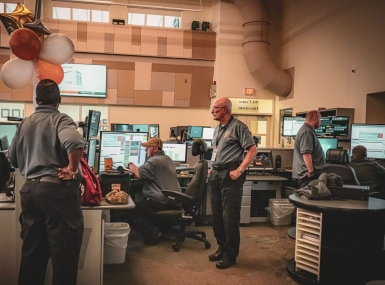 John Farrell recently marked 50 years as a dispatcher for New Castle County, Del., which he has supplemented with just as much time working for fire departments, serving as a city council member and teaching emergency communications classes.