In my opinion: 'Your county is a ground zero for civil rights struggles'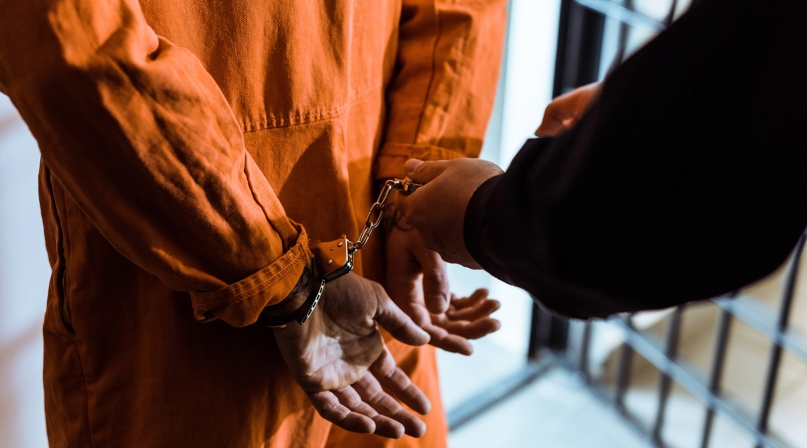 Dear Colleagues:
As black county officials working to repair broken systems that unfairly limit opportunities for our communities to prosper and unjustly deny rights to the people we serve, we should advocate for local criminal justice reform efforts that have the power and potential to effect systemic change on a massive scale.
Mass incarceration, bail reform and the broader fight for equal justice together represent one of the greatest civil rights struggles of our time, and Harris County, Texas is a ground zero for that fight. Make no mistake — your county is a ground zero too.
Our civil rights movement is far from over. A recent report by the Economic Policy Institute has found that the incarceration of black people nearly tripled from 1968 to 2016 and black people today are more likely to be jailed or imprisoned than they were in 1968.
During this same time, the wealth gap between black families and white families has nearly tripled, leaving black families with fewer paths to prosperity and more vulnerable to a criminal justice system riddled with inequality and racial disparities.
If we don't address the mass incarceration of minorities and the gross racial disparities found throughout our criminal justice system, fundamental rights will continue to be denied and whole groups of people will be treated as second-class citizens.
In Harris County, which has the one of the highest rates of mass incarceration in the country, the bail reform lawsuit brought by plaintiffs who were forced to languish behind bars because they were too poor to pay bail has exposed a two-tiered system of injustice.
This system that privileges wealthy defendants and punishes poor defendants — mostly black and Latino — is based on the size of their pocketbooks and not the alleged crimes.
In Harris County and elsewhere across the country, a wealthy defendant accused of a violent crime can pay to walk away while poor and vulnerable defendants accused of petty, nonviolent misdemeanors suffer behind bars for weeks and months at a time before they've even gone to trial or have been convicted of a crime.
These unconscionable practices have destroyed countless lives, forced innocent people to plead guilty, torn families apart and done nothing to make communities safer.
Fundamental rights are blatantly violated and this type of system abandons cherished values like fairness and liberty.
Both a federal judge appointed by former President George H.W. Bush and the ultra-conservative U.S. 5th Circuit Court of Appeals agree. Both have ruled repeatedly that the Harris County bail system routinely violates the constitutional rights of poor defendants, unjustly denies poor defendants their liberty and is used as an instrument of oppression.
We all must join the fight to end mass incarceration and advocate for bail reform, fair sentencing and community-led solutions to crime and public safety. NOBCO's commitment to bail reform is a bold step in this emerging civil rights movement.
I look forward to taking the journey with all of you to work together to coordinate strategic, local action around criminal justice reform and do our part in the ultimate quest for fair and equal justice for all people.
Anyone interested in initiating or furthering their existing reform efforts in their county are welcome to contact my office at 713.991.6881 or Comm_Ellis@cp1.hctx.net to connect to resources and discuss ways in which we can all work together on these important issues.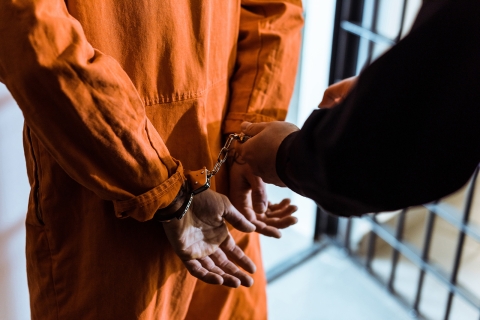 Related News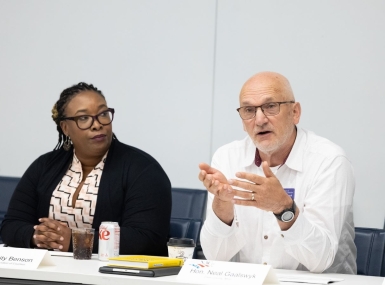 Cass County, Minn. Commissioner Neal Gaalswyk made efforts to relate to and understand his indigenous constituents.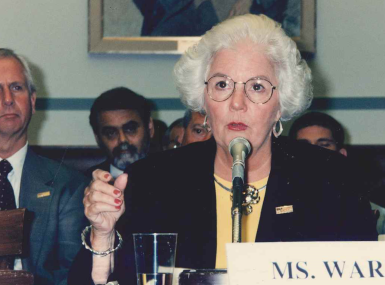 Her involvement with her children's PTAs drove Betty Lou Ward to run for the Wake County, N.C. Board of Commissioners to work to improve schools, libraries and parks.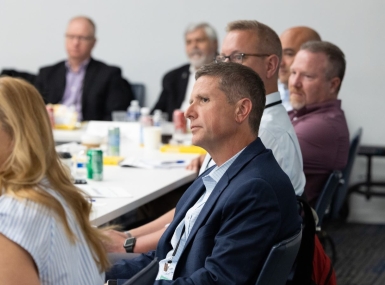 Jefferson County, Wis. Administrator Ben Wehmeier learned how to include the public and make them feel like their input was heard and respected.