NACo Second Vice President Candidate Platform
Ray Jeffers, Commmisioner, Person County, N.C.
---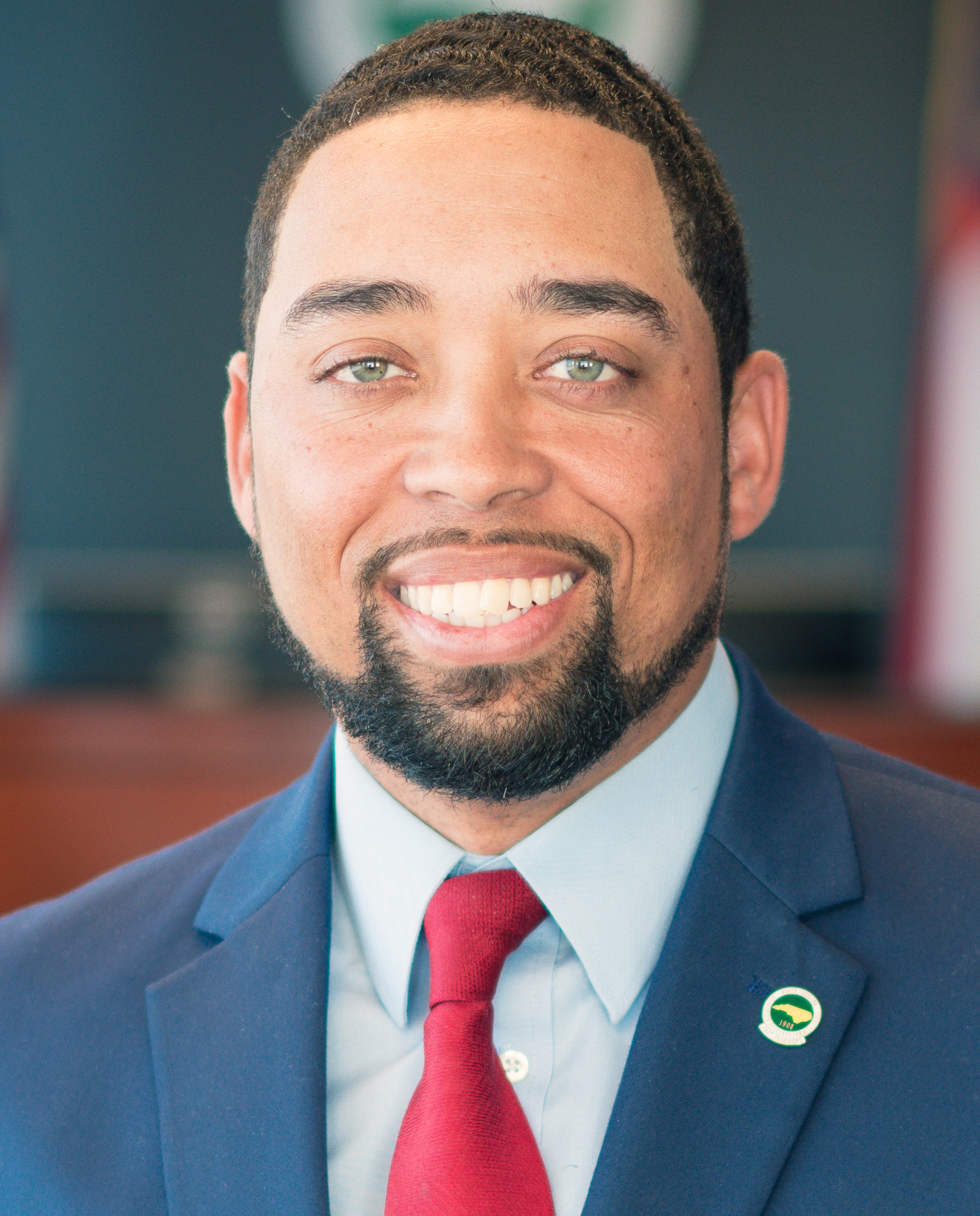 I respectfully ask for your vote to become your next NACo 2nd vice president. I appreciate all the ways NACo has made me a better commissioner and I have seen firsthand how counties become stronger when we unite, and I am eager to spread that message among county leaders across the country. I am seeking the position of 2nd vice president as a way to give back to our organization, unite our counties to find common solutions and energize and grow our membership. 
I ran last year for NACo 2nd vice president and it was one of the greatest experiences of my life. I traveled all over the country to our NACo conferences. I met so many great people and heard about all the great things they are doing back home in their counties that we can share and replicate across the nation. I also heard their concerns and talked about how NACo could help them. Everyone I met over the last year inspired me to get back out there this year and I owe a special thanks to all my supporters, who encouraged me to run again.
Currently serving my third term as county commissioner in Person County, North Carolina, I learned quickly how NACo could help me develop as a leader. I became involved in the organization as chair of NACo's Rural Action Caucus and continue to serve as a member of NACo's Board of Directors, now in my fifth term. NACo represents an important avenue for all county leaders to learn from one another.
Sharing best practices and creative strategies can help us build a prosperous future for our counties. If elected 2nd vice president, I will focus on tying together rural and urban areas through collaborative and innovative initiatives. Two areas of specific focus I will prioritize are increasing broadband access and strengthening our nation's agriculture industry.
Addressing key issues
My personal experiences as a rural commissioner and member of a multi-generational farming family inform my perspectives on these issues. It's important to have an advocate who understands firsthand how these issues impact communities. This is what separates me from other candidates.
In Person County, North Carolina, we as county leaders worked with the private sector and other stakeholders to develop an innovative project to install 52 miles of fiber as part of a county-owned network that will connect most public facilities — such as county and city government buildings, public schools, volunteer fire departments, and more — to broadband.
I want to work with other counties that are seeking to expand broadband access to share and develop an inventory of best practices so we can help each other crack the nut on this complex issue. This is so important because the future is at stake for those communities without internet access.
Being from rural North Carolina and a local farmer, I know the importance of agriculture to the local economy, the state and the nation. I know that when we take care of farmers it boosts the local economy and provides a critical community benefit — access to healthy, fresh food.
I want to help agriculture-producing rural counties join forces with urban counties to expand access to affordable and high-quality, fresh food. This is just one way that rural and urban counties can work together to address needs in our communities and improve health outcomes in all our counties. Healthy eating leads to healthy living and smart policies like this can also help reduce strains on county health services.
These issues are just a couple of ideas I wanted to share as you consider the choices for NACo 2nd vice president. Coming from a deep purple state with vibrant rural and urban communities and varied political views, I know that by working together we can achieve benefits for all. I'm eager to put my skills and experience to work for NACo to find common ground and discover new opportunities for collaboration among all our nation's counties.
Supporting each other
When I was first elected a county commissioner over 11 years ago, NACo served as an incredible resource for me. Through my involvement with NACo, I built comradery with fellow county commissioners throughout the country and learned from their experiences. I also gained valuable insight from educational opportunities NACo provided, which allowed me to bring effective solutions back to my home county.
In North Carolina, we have taken the mantra that we are 100 counties but we are also one state. I took this approach as president of the North Carolina Association of County Commissioners and it advanced our goals at the state legislature. As 2nd vice president of NACo, I intend to unite our members around a common purpose and work collaboratively toward solutions. Yes, we are 3,069 counties, parishes and boroughs, but we are one nation. And the more we can work together and understand each other's issues then we can move forward together as a nation.
I appreciate your consideration and invite you to read more about my background at www.rayfornaco.com and get in touch by emailing me at ray@rayfornaco.com. I would be honored to have your support and respectfully ask for your vote for NACo 2nd vice president.
Hero 1