LUCC members talk funding opportunities at the federal level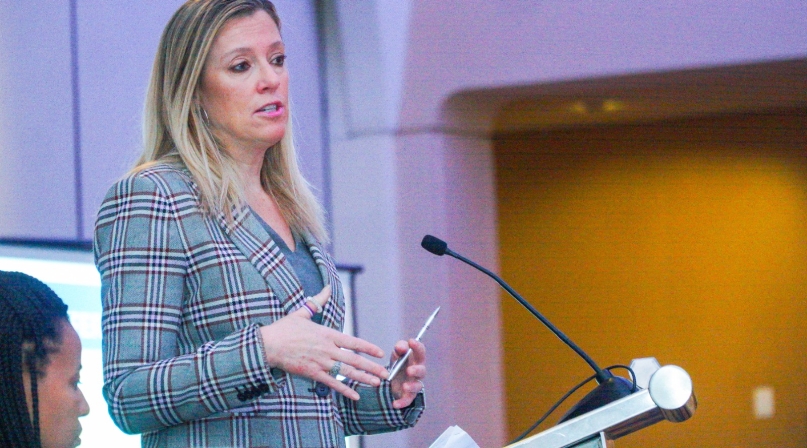 Members of NACo's Large Urban County Caucus (LUCC) discussed how to use intergovernmental partnerships to obtain funding opportunities Sunday at the 2020 Legislative Conference. 
Katharine Sullivan, principal deputy assistant attorney general of the Office of Justice Programs at the U.S. Department of Justice, shared with county officials that Attorney General William Barr "is a real believer in federal government working hand in hand with state and local government."
Sullivan heads the Office of Justice Programs, which houses the majority of grant-making money — approximately $5 billion — at the Department of Justice, she said. Under the umbrella of the Office of Justice Programs is the Bureau of Justice Assistance; the Office of Victims and Crime; the Office of Juvenile Justice, Delinquency and Prevention; the Bureau of Justice Statistics and the National Institute of Justice.
For counties seeking grants to combat the mental health crisis, Sullivan noted that "there's so much funding out there for help for all of you to address this issue," but said she is concerned that the message isn't getting out about those grant opportunities.
President Donald Trump is extremely focused on mental health and substance abuse, she said. She described a Law Enforcement Mental Health Collaboration Grant that comes from her office and will soon be posted online. 
"There really are funding opportunities at the federal level, but how do you get to them?" Sullivan asked. "And therein lies the issue. How do you get there?" 
She added that when it comes to criminal justice reform, re-entry programs are also a priority for the administration. 
Sullivan discussed grants aimed to stop school violence and referred LUCC members to the Office of Community Oriented Policing Services, which is geared toward localities and counties. The program funds equipment and school resource officers while other grants fund threat assessment teams and full safety strategies.
For the first time last year, there was money to fund anti-violence and anti-bullying training for students in school, she said. 
"I really wanted to fund localities directly, so sheriffs and police departments are acting with local governments… so that your community as a whole is looking at what happens if there is a horrific event and you have to respond to that," Sullivan said. 
Sullivan referred county officials to www.grants.gov for funding opportunities.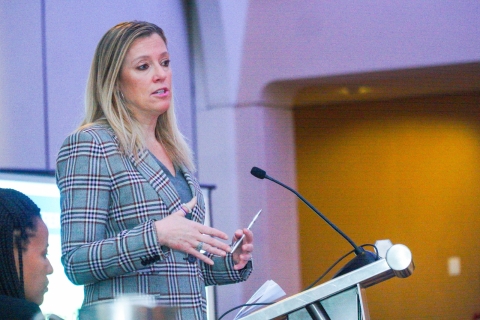 Related News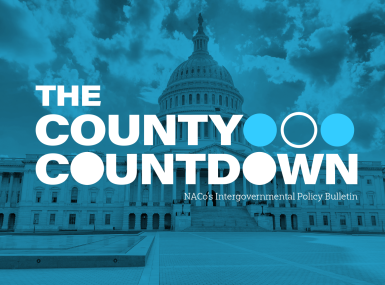 Watch this week's County Countdown for the latest federal advocacy updates on topics related to counties and the intergovernmental partnership.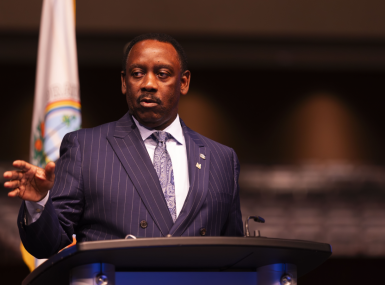 Orange County, Fla.'s Tourist Development Tax reinvests revenue from the area's attractions back into entertainment, simultaneously drawing in even more visitors and giving back to the community.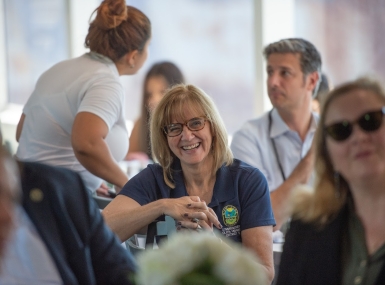 County officials discussed housing affordability at NACo's Large Urban County Caucus symposium in Orange County, Fla.