Legal pot issues 'slant' westward, have implications for broader U.S.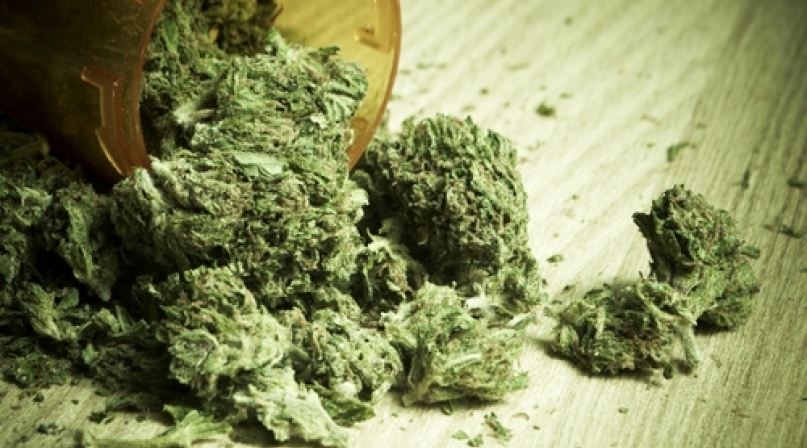 "Don't make the same mistakes that we did." That warning came from Colorado and Washington state asso ciation of counties' officials at a packed WIR workshop, Medical and Recreational Marijuana Le galization: Impact on Counties.
In the fall of 2012, voters in Washington and Colorado passed ballot initiatives legalizing the use, possession and cultivation of recreational marijuana. "One of the things that I will say was a personal failure of mine and an organizational failure of ours that I want you to learn from," said Brian Enslow, senior policy director for the Washington State Association of Counties (WSAC): The association erred in seeing itself as simply a "creature that lobbies the legislature." "We have some laws that don't allow us to take positions on initiatives, so we don't have an initiative focus as an association. We don't, we haven't, and we should have." Recreational and medical marijuana has been an issue that "slanted towards the West," Enslow said, because several western states allow citizen-led ballot initiatives.
Ten of the 15 WIR states are dealing with the issue in one form or another, Taylor added. Considering just medical marijuana, 23 states and the District of Columbia have authorized medicinal pot, either legislatively or through voter initiative. En s l w said when his asso ciation became aware that then recreational marijuana issue was ripe as an issue that the ACLU was working on a ballot initiative WSAC should have reached out to them. "We should have started influencing the process there, not after the fact."
As for CCI, Taylor said it was not pro or anti marijuana. "We are pro-local control. "But as an association that represents counties commissioners with varying views, he said, "my challenge is trying to serve all of these commission ers . How do we represent pros and cons?"
The Obama Administration's Justice Department (DOJ) has not interfered in individual states' marijuana laws, "But that's this administration," Enslow said. Directives from DOJ have been: "Don't let kids get it. Don't let the cartels get it, and don't let it go out of state."
Colorado is being sued by neigh boring Nebraska and Oklahoma because of the "leakage" of pot across their borders, where those states say it's having an impact on law enforcement, courts and jails. "They'd very much like for the feds to so more. Those states would like Colorado to do more," Taylor said. "The next president may have a whole different idea and direct the DOJ to do something completely different."
During questions and answers, Rachel Richards, a Pitkin County, Colo. commissioner, said another issue counties are facing is where marijuana "grow" facilities should be allowed to locate. "The odor is the biggest thing," she said. "People are afraid of crime from it."
Taylor, who lives in Denver, said industrial areas have been overtaken by indoor grow facilities. "People who are growing mari juana don't want to be subject to whether or not it rains, whether or not there's an early freeze," he explained. "And they're taking over warehouse space; and consequent ly, the price of getting warehouse space in industrial zones in Denver is going through the roof."
Enslow added that in Wash ington, small rural ports that rent industrial space to pot producers are "booming." "You can get four crops a year rather than just one growing outside."
Kathie Wasserman, executive director of the Alaska Municipal League, said that while recreational marijuana has been legalized in her state, a prohibition against smoking in public will prove to be prob lematic, especially for marijuana tourists. "You can't smoke in a hotel room, [a person] sure can't take marijuana on a boat and go out in U.S. waters, you can't take it on a plane, so, if you're in Juneau, where are you going to go?" As a result, she added, one of the biggest issues is her state is "pot clubs."
For those reasons, at least in Washington state, Enslow said, edible marijuana products seem to have taken a larger share of the market. "Public consumption issues are somewhat resolved through edibles, brownies, soda pop, things like that," which are indistinguish able from pot-free varieties of the same products.
Taylor said Colorado just ap proved rules last fall that say edibles have to be produced in serving sizes, "so you can't sell somebody a cookie and then tell them they have to cut it into 10 wedges."
There's also the issue of quality control, he added. "Testing is a growth market for us in Colorado being able to make sure that whatever you're producing isn't 2 milligrams in one (product) and 25 milligrams in another.
"It's a really big issue because the department of public health and environment would ordinarily do food safety testing, but they can't approve as safe for consumption a product that contains a Schedule 1 drug," Taylor added. "So we have now a whole market developing around who's going to do testing, and who's going to certify (qual ity)."
Legal marijuana can be a "significant" revenue generator. There can be local excise or sales taxes, state business licenses, ap plication fees. However, that's not a good argument for legalizing pot, Taylor said. "But there are loads of impacts; you want to be able to understand those, you want to be able to address them."
Marijuana sales in Colorado in 2014 amounted to $700 million, more than half of which was for medical pot, Taylor said. "In March alone, we had $32 million worth of medical sales and $42 million worth of recreational sales.
"That tells me there are en trenched interests. There are folks who are coming to the legislature anxious to protect their business, and with that kind of money on the table, they're going to fight hard to protect it."
Hawaii state Sen. Josh Green, M.D., who was in the audience, said, there's a lot of lobbyist money out there that could make the issue "too big to fail." "It's going to be too big for any of you to stop unless you have the absolute, impenetrable support of your leadership and your constituency. Be prepared for that."
Related News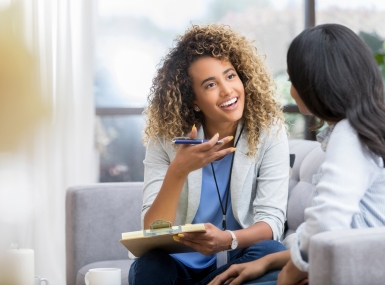 On November 13, members of NACo's Commission on Mental Health and Wellbeing sent a letter to the U.S. Senate Committees on Finance and Health, Education, Labor and Pensions. The Commission called on Congress to support counties in delivering high-quality, assessible mental health services to address residents' comprehensive behavioral health needs in any mental health legislation package.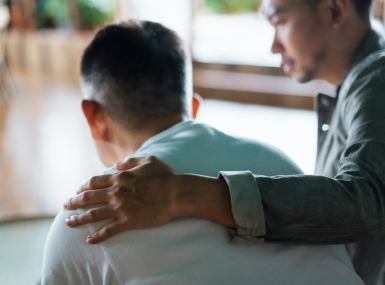 Senators launch the Bipartisan Mental Health Caucus, a promising partner for NACo's Commission on Mental Health and Wellbeing in advancing crucial mental health policy.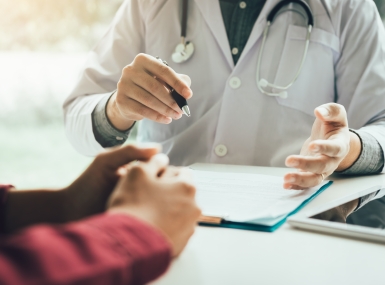 NACo submits comments on the proposed Mental Health Parity rule, championing mental health coverage, supporting fair treatment limits and robust data collection and requesting consideration of county health plan administration.