Investing platform redefines how county treasurers do business
Saving time, greater control of investment portfolios and being fully knowledgeable about current market pricing are key drivers to eConnectDirect's success with country treasurers. And while having real-time access to the fixed-income market is a true innovation, it appears the real story is a new, collaborative relationship with their Multi-Bank Securities, Inc. (MBS) account executive.
In Ohio, Dawn Cragon, Ashtabula County treasurer, explains, "I used to send out emails and wait. With eConnectDirect, I can see the marketplace in real time."
Cragon adds, "My MBS account executive has all of our investments on eConnectDirect. He even reminds me of maturities I have with other firms."
NACo recently announced an exclusive alliance with MBS, developer of the eConnectDirect platform.
"Following two years of evaluating broker-dealer offerings, we selected Multi-Bank Securities largely because of their eConnectDirect offering," says Matt Chase, executive director. "The service is complete in its ability to sort, select and purchase investments."
Chase believes eConnectDirect empowers counties to more effectively manage investments while ensuring transparency, control and better pricing. The agreement allows counties no fee access to this one-of-a-kind investing platform.
eConnectDirect compiles fixed-income offerings from hundreds of broker-dealers. Asset classes include CDs, U.S. agency securities, Treasurys, corporate and municipal bonds. The suite of services provides online ordering along with notifications of upcoming maturities. In the meantime, it is how county treasurers work with their MBS account executive that garners the most comments.
"I have a different relationship with my MBS account executive broker. And he'll get my attention when he calls," says Jennifer Bryant, finance manager at Helix Water District in La Mesa, Calif. "We work more 'side-by-side' than across the table."
Bryant continues, "It is no longer about a broker selling their product, it's about working with a broker to make the best decision based on our opportunities to invest."
David Maccagnone, MBS founder, had the vision to create eConnectDirect. "Today, most industries operate in a transparent marketplace. It's time for county treasurers to have this vantage point and capability."
Brett Self is an eConnectDirect customer with Tarrant County, Texas, one of the fastest growing counties in the U.S. "I'm able to get a view of what's available in the entire market and make decisions,"
While Self still compares investments he finds on eConnectDirect with other brokers, he is self-sufficient on the service. "I'll occasionally call my MBS account executive. Other than that, the selection and transaction capability is all in the eConnectDirect service."
Maccagnone explains, "As we envisioned the eConnectDirect platform, we also imagined how our account executives would collaborate with clients in a totally new way. It's why we intentionally refer to our team of licensed brokers as 'account executives.' Instead of selling a single offering, we're working with clients, evaluating choices across the entire marketplace. And that's a better experience for everyone."
Laurie Steele, treasurer for Marion County, Ore. is among the most avid eConnectDirect users. "In the past, I was only able to evaluate offers based on what other brokers provided. Now, I just go to eConnectDirect and see what's in the marketplace in real time. It's right at my fingertips."
Steele believes that "control is the trigger to people getting started on the service. No longer settling for something just because it was offered that day." For Steele, "It allows [me] to make better decisions in a shorter amount of time." She goes on to say, "I feel more comfortable with my decisions and more confident we're being good stewards of the county's funds."
Current users of eConnectDirect encourage interested counties to begin with a webinar. They believe that by experiencing the online "marketplace," along with the ease of selecting relevant investments, other treasurers can realize the value of the service.
Through the negotiated NACo partnership, counties have access to the service once Multi-Bank Securities is established as an approved broker.
For more information or to schedule a webinar, contact Kelly Boggs, operations specialist, at 202.942.4290 or at kboggs@naco.org.
Related News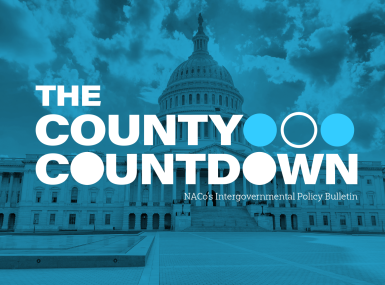 Every other week, NACo's County Countdown reviews top federal policy advocacy items with an eye towards counties and the intergovernmental partnership.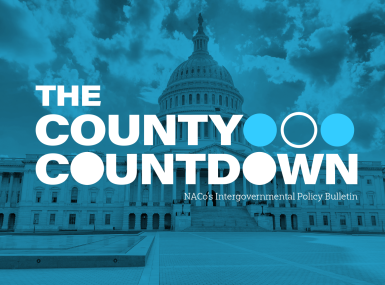 Watch this week's County Countdown for the latest federal advocacy updates on topics related to counties and the intergovernmental partnership.