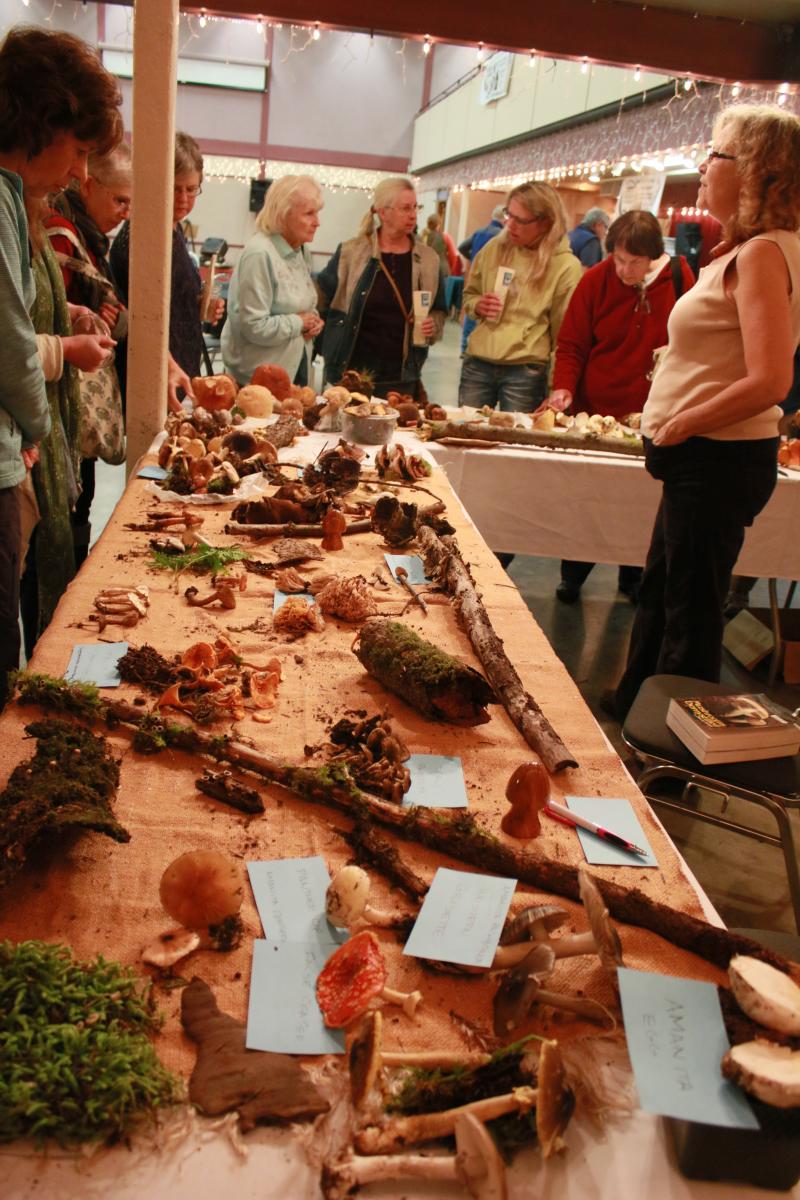 A youth camp in Curry County, Ore. will get needed repairs — work the county can't afford — thanks to mushrooms.
Oregon's southwestern-most coastal county has been struggling financially for years now, teetering on the brink of insolvency, due to declining timber receipts. About 65 percent of the county is non-taxable federal land.
So there isn't enough county money to repair cabins at Lob­ster Creek Camp, which is also a county park. What the county does have in abundance, however, are trees. And beneath their lush canopy, fungi flourish. Edible ones like chanterelles, porcinis, hedgehogs and black trumpets as well as toxic ones.
That gave the county's new di­rector of economic development, Julie Schmezler, an idea: Why not celebrate the county's fungal abundance…. with a Fungi Fest, a first for the county.
"We are a forager's paradise," she said. "We have so many varieties of mushrooms here, and because of our rain-forest climate, people come here to vacation and pick mushrooms. The people that live here pick them; we have people who are picking them and selling them.
"The restaurants use fresh mushrooms," she added. "It's something that the people embrace, so we thought, let's make a festival out of that with the proceeds going to the Lobster Creek youth camp."
She didn't know what to expect for the event's maiden voyage. But on a rainy, dreary Saturday — perfect weather, if you're a mushroom — Schme­zler estimates about 400 people attended, and the event raised $1,900.
Most of Lobster Creek Park's cabins are in serious need of repair, Schmelzer said. They need work to fix rotted roofs, sag­ging foundations, mold problems. Repair costs, she estimates, range from $500 to $5,000 per cabin.
County parks director Jay Trost said the finan­cial help is "vital," since parks are self-sustaining and don't receiving coun­ty funding.
"It's absolutely es­sential to our survival," he said.
County Commis­sioner David Brock Smith called the event "fantastic." He attended his family, including an "inquisitive" 7-year-old son who enjoyed learning how mushrooms go "from forest to pan to plate."
"I was just so im­pressed by the diversity of the fungus that we have within the county that was displayed," Smith said.
One local restauranteur served mushroom bisque and mushroom ravioli — and kept selling out, Schmel­zer recalled.
Other attractions in­cluded a silent auction whose top prize was a weekend rental of the entire 52-acre camp — the winning bid was about $300.
Volunteers from the lo­cal Wild Rivers Mushroom Club staffed tables and booths, and explained to curious visitors how to identify different mush­rooms, and which ones to avoid. Kathleen Dickson, co-founder of the club, said she and about a dozen club members foraged the previous day to supply the fungi to be displayed.
"Our table was constantly swamped, and we did a lot of sharing," she said. "It just seemed to me that it was an event that we definitely should repeat."
Smith agrees, seeing tourism opportunities in promoting the county's fungi. "Economic devel­opment is the key to our area," he said. "Recreational tourism is the wave of the future."
While the success of the Fungi Fest doesn't add to the county's coffers — Oregon has no sales tax — Smith said events like it generate more revenue for local businesses.
Schmelzer said such events have inspired the county to do more with its parks. Curry County owns more than 900 parcels of land, a recent inventory showed. "We found more parcels that could be added into the park system, she added.
"What we realize here is tour­ism is our biggest industry, so some of these properties, rather than sell them, put them into your parks department, improve them, and you'll actually be bringing in more revenue in the long run," she said, "and improving the quality of life for county residents as well."
Hero 1