A number of county elected officials have died recently from complications from COVID-19.
The latest commissioner's meeting in Scioto County, Ohio had a different start. Commissioners held a moment of silence to honor their colleague, Mike Crabtree, who passed away after being hospitalized with COVID-19.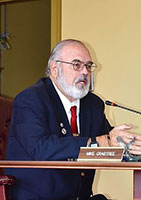 Commissioner Crabtree had 18 years of public service, serving four terms as commissioner and recently being re-elected to his fifth term in November. 
During the first meeting following Crabtree's death, Commissioner Bryan Davis vacated the chair position. 
"Mike is the honorary chair today," he said.
"He's going to be truly missed," Commissioner Cathy Coleman added. "We loved him so much. Not sure how we're going to conduct our business without him here and some of his witty things he would say to break the tension and help us get through tough times." 
While local governments work to serve their constituents as the pandemic ravages into its 10th month, numerous county officials have become victims of the virus.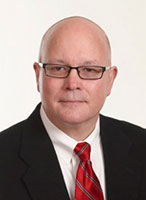 Lee County, N.C. Commissioner Kevin Dodson passed away on Dec. 2 following a hospitalization for COVID-19, The Sanfold Herald reported.
Dodson, a former police officer, was elected to the board of commissioners in 2016 and served as the vice-chairman from 2018 to 2019. 
"It is with great sadness that I confirm my friend and fellow commissioner Kevin Dodson has passed away," said Amy Dalrymple, chair of the Lee County Board of Commissioners. "Kevin was a dedicated public servant and small business owner in Lee County and he will be missed by many." 
Dodson planned to attend what would have been his last commissioners meeting on Nov. 18 after deciding not to run for reelection this year.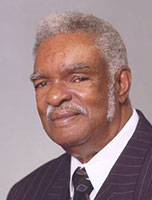 Other county officials in North Carolina are grappling with the loss of one of their own. In Craven County, Commissioner Johnnie Sampson died on Nov. 5 after battling pneumonia and COVID-19, the Sun Journal reported. 
"Commissioner Sampson dedicated his life and his time as a county commissioner to helping others and making Craven County a better place to live for all people," Commission Chairman Thomas Mark said. "He will be remembered for his fierce advocacy for children, the elderly and the value of local government to its citizens."
In Georgia, Whitfield County Commissioner Roger Crossen lost his battle with the coronavirus on Nov. 17, the Daily Citizen-News reported.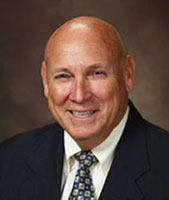 Crossen was a veteran of the Army and worked as the director of the Whitfield County Recreation Department before serving as commissioner.
A statement on the county's Facebook page read: "Commissioner Roger Crossen was an honorable man and was always proud to serve his community. His commitment to the continued growth and excellence of our county was matched only by his integrity and love of family."
Whitfield County commissioners presented a plaque to Crossen's family in appreciation of his 30 years of county service.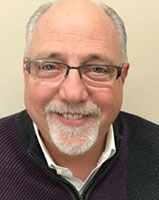 Another county veteran, Montgomery County, Tenn. Judge Ray Grimes, died on Thanksgiving after being hospitalized with COVID-19 for several days. 
Grime, 73, served as a Montgomery County Commissioner from 1994 to 1998 before being elected to the bench. He was reelected multiple times, serving as judge of the Montgomery County Drug Court since 2005 and serving in 2010 as the president of the Tennessee Council of Juvenile and Family Court Judges. 
"Ray was an outstanding judge and more importantly, a caring and compassionate human being," Montgomery County General Sessions and Juvenile Judge Timothy Barnes said. "We will never know all the good he has done from the ripple effects of the countless children and families he has helped through juvenile court and the Montgomery County Drug Court he founded."
Hero 1