County officials head to Capitol Hill after Election Day wins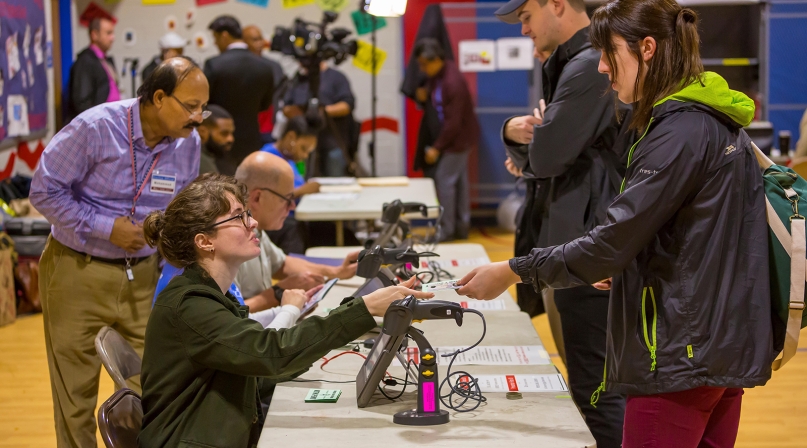 Key Takeaways
County officials from across the country will swap the county courthouse for an office on Capitol Hill after taking home wins in the Nov. 6 election.
They will be sworn in as new members of the 116th Congress Jan. 3, 2019.
Here's a snapshot at press time of those being followed by County News.
St. Louis County, Minn. Commissioner Pete Stauber won an open seat in Minnesota's 8th District defeating Joe Radanovich, a 32-year-old former state representative.
Stauber's victory in the 8th District is the second for a Republican in 71 years. The seat is held by Rep. Nick Nolan (D), who is retiring.
In a race too close to call at County News press time, Salt Lake County Mayor Ben McAdams was leading incumbent Rep. Mia Love (R) in the contest for the state's 4th District. McAdams has served as mayor of Salt Lake County since 2013. Love, the first black female Republican to serve in Congress, was running for her third term.
Cook County Commissioner Jesus "Chuy" Garcia, handily won the Illinois' 4th District seat now held by retiring Rep. Luis Gutierrez (D), who endorsed him.
In another easy victory, former Knox County, Tenn. Mayor Tim Burchett defeated his opponent by more than 30 points to snag Tennessee's 2nd Congressional District.
Veronica Escobar, who resigned as El Paso County, Texas judge executive in August 2017 to run for office, was elected to represent the Lone Star State's 16th district.
And in an election twist, Lehigh County, Pa. Board Chair Marty Nothstein was running in two races: One contest to represent the newly redrawn 7th Congressional District, and a special election to fill the remaining term of Rep. Charlie Dent (R), who retired from the old 15th Congressional District.
Nothstein, a Republican, fell behind in his bid to win the new 7th District, losing to Democrat Susan Wild.
However, as of Wednesday, Nov. 7, he had a razor-thin lead of 58 votes over Wild with provisional and absentee ballots remaining to be counted.
If the results stand, Nothstein would represent the former 15th Congressional District through the end of the year. 
Statewide races
In statewide races, Clark County, Nev. Board Chair Stephen Sisolak will move from Las Vegas to Carson City, thanks to his successful bid for governor of the Silver State. Sisolak will be the first Democrat to hold the office since 1994.
Meanwhile, Hennepin County, Minn. Commissioner Jeff Johnson and Dutchess County, N.Y. Executive Marcus Molinaro failed in their bids to move to their states' governor's mansions.
Johnson was bested by Democrat Tim Walz in the Minnesota race while two-term incumbent Andrew Cuomo kept his lock on New York's urban areas to beat Molinaro.
Molinaro carried 44 of upstate New York's 50 counties and added three additional counties in his column, but was outflanked by Cuomo's wins in New York's large cities.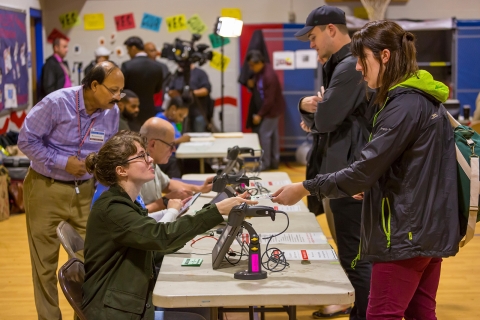 Related News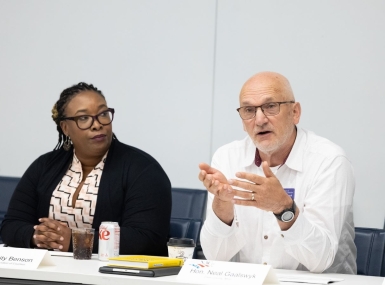 Cass County, Minn. Commissioner Neal Gaalswyk made efforts to relate to and understand his indigenous constituents.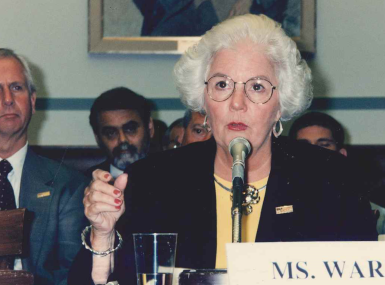 Her involvement with her children's PTAs drove Betty Lou Ward to run for the Wake County, N.C. Board of Commissioners to work to improve schools, libraries and parks.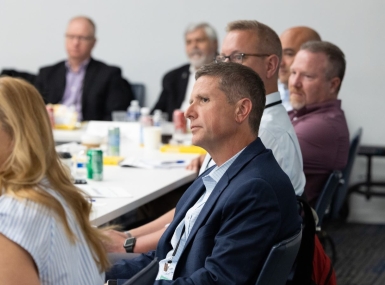 Jefferson County, Wis. Administrator Ben Wehmeier learned how to include the public and make them feel like their input was heard and respected.