County library teams up with jail to offer resources to incarcerated individuals
Key Takeaways
Problem:
Libraries offer unique resources to help incarcerated people get back on their feet after release but many didn't know how to use a library.
Solution:
The Salt Lake County Library teamed up with the county jail to educate inmates on how to navigate the library, including using employment resources.
---
The Salt Lake County Library collaborates with the county's jail facilities to educate incarcerated individuals about resources available at the library. The program is one way to set inmates up for success after they are released and help reduce recidivism. Each participant gets a library card cleared of fines and fees post-incarceration.
"Anything we do, I want it to mirror what an individual can expect when they're out of incarceration and can have full access to public libraries," said Jenn McKague, manager of the Salt Lake County library.
The library runs three two-hour classes as part of the jail's broader six-week, 240-hour Life Skills program. The classes teach participants how to leverage the library's resources toward career development and educational opportunities, with a focus in the final class on external community resources and stress management, using "neurographic" art as a coping and reflecting skill.
The feedback has been overwhelmingly positive from participants, McKague said, adding that many say they wish they had known earlier how much the library offers.
"One man said, 'If I had these resources when I was a kid, I probably wouldn't be [in jail] today," McKague said. "That has stuck with me for over two years, because it was so powerful.
"Individuals still are able to choose what they want to do, but just to be aware that libraries aren't just repositories or museums for books, but have free programming, different community services and resources and all of these things that you can do — the class is just shocked when we talk about all of these services."
One of the services the library offers is free mobile hotspot devices to check out for internet access, and McKague said that last year, a mother was able to attend her son's graduation virtually, after finding out they were available because of the library-jail partnership.
Another hope is that participants in the program will share what they've learned about the library to others upon release.
"This last graduation, a gentleman who successfully completed the Life Skills program was released the week before his class's graduation and the class had become really close," McKague said. "You have to be very vulnerable to be in the situation, and because it's many hours of intensive instruction — the library does six of those hours — but there's social and emotional development and just a lot of things that are taught by other instructors.
"So, he'd gone to the library, and he came back to the Life Skills graduation, and he walked in and said, 'Guess what? I went to the library; I used my card.' And it was really exciting, number one, that he would come back to graduate with his class, but also for us to hear, 'Yes, this information is getting out and people are sharing it.'"
The program highlights specific databases, like Brainfuse, which assists users through the job process, connecting them to live resume feedback and help applying, and also provides educational tools for adults looking to get their GED. McKague said the program has also offered a book club, but showing inspirational videos of people who have been incarcerated themselves and found success upon release has made the most impact.
"One thing that was frequently requested was stories of inspiration for individuals who have gone through what the prisoners are going through, how they've overcome that and gone on to succeed in life," McKague said. "There are a number of videos I've gone online and found — TED Talks and similar stories — and we show at least one of those during each of the classes.
"I'm not going to presume to know what individuals are going through, but the people telling their own stories do know what that's like. We just create a very positive open environment, with boundaries."
Neurographic art, which is working through the subconscious mind through drawing, was added to the class after McKague discovered it was scientifically proven to reduce anxiety. The hope is that encouraging participants to de-stress through art will carry on in their life post-incarceration as well.
"Listening to [inmates'] feedback, it was like, 'This can be an extremely stressful environment,' and prisoners can get hung up on the past or anxious about the future, but it's hard to stay present," McKague said. "… We're not trying to 'therapize' individuals or anything like that — we're staying within the boundaries of what's professional in librarianship and leaving the mental health components up to those professionals, but we're giving individuals a way to relax, so it's really a calming experience."
The library also works with officers in the jails who are going through public safety assessment training to become cadets. McKague said the collaboration came out of many officers having language barriers with incarcerated individuals and the library offering the language-learning platforms Rosetta Stone and Mango Languages for free, which then resulted in broader education on library resources and career development.
"We also wanted to explain library services in the jail to these incoming cadets, because this may be their first time with anything related to incarcerated services, and we just want to say, 'Hey, this is the library, this is what we do, this is why we do it, this is how it benefits prisoners and this is how it helps you,'" McKague said. "So, if you have individuals engaged in something positive, it's going to deter some of those negative behaviors.
"And, also to help them, [saying], 'These are library resources that are available to you professionally,' so that they're aware of what they can access and also just hobbies; that's part of that stress management, because it can be a very challenging job, so just letting them be aware of those pieces."
The Salt Lake County Library Connections at the Salt Lake County Jail was a 2023 Achievement Award winner in the Libraries category.
Related News
The U.S. Federal Emergency Management Agency is making nearly $2 billion available for state and local governments through the Flood Mitigation Assistance and Building Resilient Infrastructure and Communities grant programs, enabling engagement in pre-disaster mitigation activities.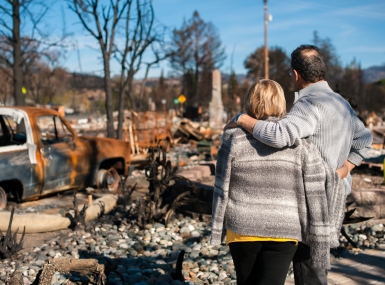 FEMA announces 483 Community Disaster Resilience Zones, offering resources and technical assistance to counties to enhance disaster preparedness and resilience, following the enactment of the Community Disaster Resilience Zones (CDRZ) Act in December 2022.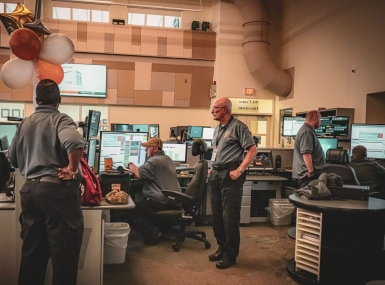 John Farrell recently marked 50 years as a dispatcher for New Castle County, Del., which he has supplemented with just as much time working for fire departments, serving as a city council member and teaching emergency communications classes.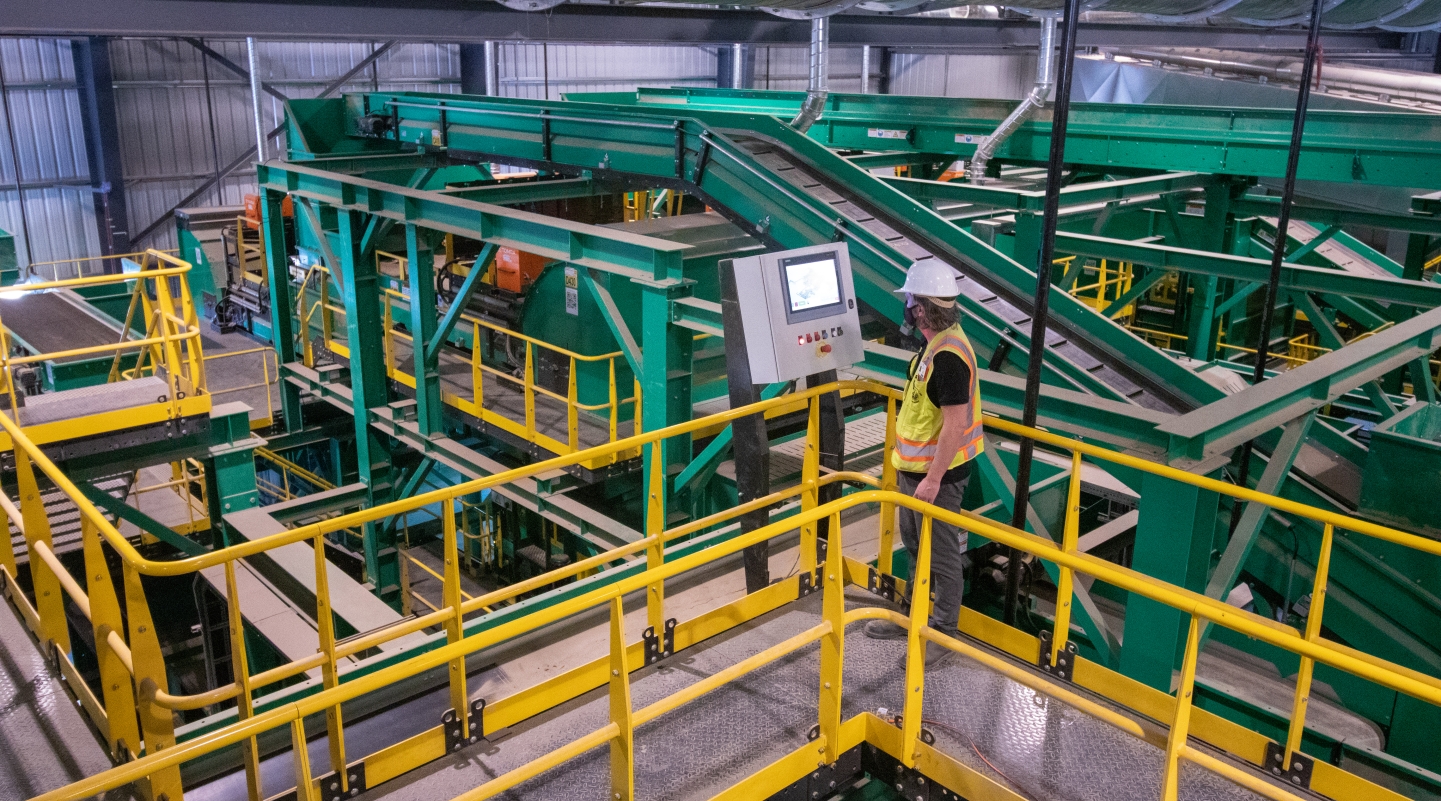 NACo Achievement Awards
The Achievement Awards is a non-competitive awards program recognizing innovative county government programs. Award-winning programs are featured in NACo content and celebrated at NACo's Annual Conference.