Counties monitor and correct misinformation in social media 'town halls'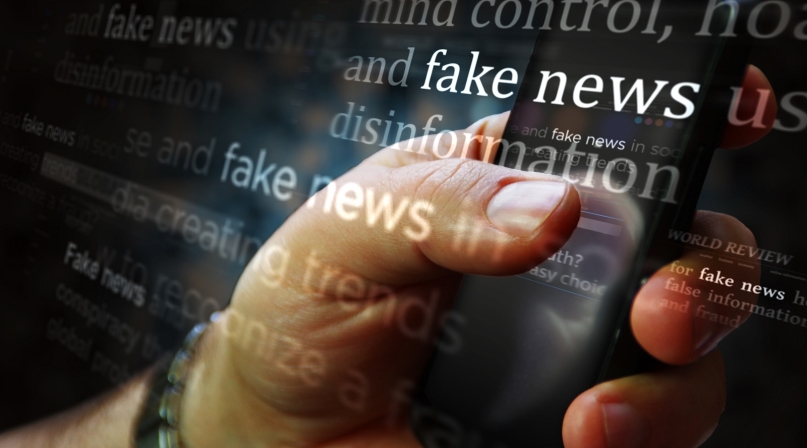 Key Takeaways
As the number of people who turn to social media for their news continues to grow — it's currently at 71 percent of Americans — it's becoming increasingly important for county governments to both track platforms for misinformation and be more engaged on social media to spread verified information to a larger audience.
"The advent of social media is definitely a blessing and a curse," said Clark County, Nev. Commissioner Justin Jones.
"It's so easy for someone to put out false information, but it's also so easy whether you're a large county or a small county to put out accurate information in sort of a rapid response format — whether it's a tweet or YouTube video, those are things that can be deployed within minutes, or at least within hours, to combat that type of misinformation."
Maricopa County, Ariz. uses brand sentiment analysis tools to assess what is being posted on social media about the county and also has a five-person operations team to examine platforms for individual instances of misinformation and larger concerted efforts. The county's Chief Information Security Officer Lester Godsey said his team generates a daily "threat briefing."
"Not all counties are Maricopa, where they don't have the same spotlight, but nonetheless, all counties, regardless of size and spotlight have the same challenges, so recommendations I've made to other counties who may not have those resources is to try to diversify or distribute the workload to people within the county organization that it aligns with," Godsey said. "So, the best example of that is public information officer or communications roles.
"Most counties have a PIO or a director of communications, so in those instances, they're all posting on social media anyways, because they're using it as a vehicle by which they communicate with their constituents, the business community, etc., so if they're already in there doing that, they could be the front lines for those organizations that don't have the same resource availability in looking for those indicators of heightened risk or potential issues that may be affecting the county."
Brian Gleason, communications manager for Charlotte County, Fla., echoed the importance of tracking social media misinformation, regardless of the number of resources the county has the ability to devote toward it.
"It's imperative to have — no matter what size your staff is, if it's one person or if it's a 100-person shop — you have to have eyes on social media," Gleason said. "Number one, it's where most of your misinformation is coming from, and two, you get more bang for your buck by putting resources into social media because not only are you reaching the people who are sending out misinformation, the efforts you make there are seen by the media and so that message then gets amplified by traditional news sources."
Charlotte County focuses heavily on its social media — having accounts on Facebook, Twitter, Instagram, YouTube, LinkedIn, NextDoor and TikTok — to both combat misinformation and keep residents engaged, Gleason said. The county has several jobs in its Joint Information Center devoted to monitor social media and update local pages for misinformation. Those employees then take information that has been vetted by subject matter experts and compiled for the county's emergency operations center digital outlet and use them to reply to posts identified as misinformation on various social media platforms, Gleason said.
"Because the social media portals are sort of community town halls, gathering places where people share information, not all of it is accurate information," Gleason said. "And so, we're there in the town square — we monitor the comments, we monitor some of the pages that are community information sites, like 'What's Happening in Charlotte County,' and so we monitor not only our own comment feeds on our posts, but we also monitor these popular neighborhood sites for information requests and misinformation."
Because counties can't realistically flag and respond to every bit of misinformation on the internet, Gleason said the county looks for instances of misinformation that have gained traction on particular platforms and then addresses them on all of its social media.
"NextDoor has a public agency feature that allows us to reach all of the NextDoor communities with one post," he said. "It's a very engaged community, in fact, it's so engaged we really can't do the same level of replies that we do with Facebook just because of the sheer numbers, so we get the kind of temperature of what's happening on NextDoor, and then what we'll do is post specifically about the top things that we're hearing and seeing on all the platforms and try to address misinformation that way rather than answering each individual theory or morsel of misinformation."
Misinformation related to COVID-19 and elections have been two of the largest misinformation obstacles for counties in recent years. Godsey said Maricopa County saw a lot of mis- and disinformation related to the pandemic, as well as phishing campaigns. Jones helped lead an effort that resulted in the Clark County Board of Commissioners adopting a resolution declaring COVID-19 misinformation a public health crisis.
"We were really following the lead of Surgeon General Vivek Murthy last year, in laying out the case for why misinformation about COVID-19 was really leading to health effects and unnecessary deaths, and so we made a public statement, and we took action also," Jones said. "We scheduled multiple forums with doctors and hospital officials that we broadcast through our own social media channels and our own cable news network in order to get the real facts out there, and I think that had an effect and made sure that people can have adequate and reliable information about COVID-19."
Engaging on social media is key, particularly within the nature of creating a community online, Godsey said.
"The premise behind the monitoring of social media is twofold," Godsey said. "We see a lot of mis-, dis- and now the new buzzword is 'malinformation,' and so social media is a threat vector from that perspective, but it's a source of intelligence as well … Social media is also really important to the county organizations as it relates to brand sentiment, trust, that sort of thing and so your communications departments can augment your security function to a certain degree."
While county governments are not traditionally considered to be on the forefront of the newest social media trends or technology, Charlotte County has found that creating a TikTok account has brought exposure to the information they want to lift up to a much larger, and also younger, audience than they otherwise would reach. For Generation Z (people born in the late 1990s and early 2000s), TikTok has become not only a platform to post dancing or comedy videos, but also has become a search engine. A video Charlotte County posted on its account about replacing stop signs knocked over by Hurricane Ian has racked up nearly 300,000 views.
"By TikTok standards, that isn't viral, but by county government standards, it's pretty darn good," Gleason said. "We have 80,000 homes impacted by the hurricane and we've got to put up messaging, like 'Separate your debris pile,' so we can say separate your debris piles until we're blue in the face, but if we put one of our staffers on a video wagging her finger with a TikTok sound, then all of a sudden you have 20,000 viewers, and even if they have a negative reaction to the post, they got the information.
"Our overall communications strategy is to reach people how they want to be reached, so that has to include online social media platforms, because that's where a lot of people spend a lot of time — that's where a lot of people get their primary source of information."
Related News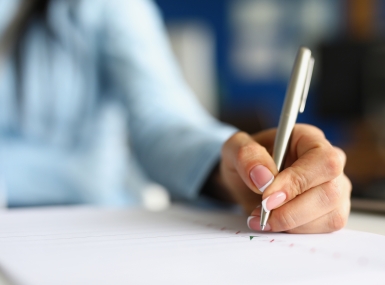 The Streamlining Federal Grants Act simplifies the grant application process for local governments to improve access to federal grant funding.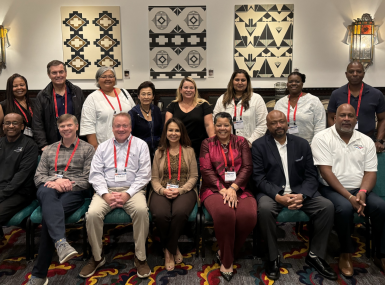 Conversations on the state of the county workforce and its competitive advantages drove input from administrators, managers and chief administrative officers last month during a Business of Counties convening.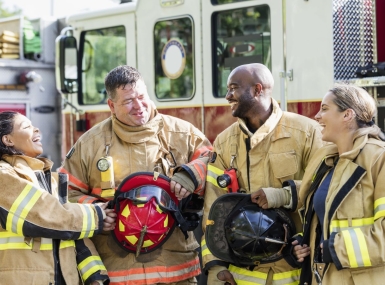 Counties across the country, including Wake County, N.C., Kershaw County, S.C. and Mariposa County, Calif., are getting more intentional about firefighter shortages by diversifying their fire services.