Counties are boosting, normalizing mental health support services for their employees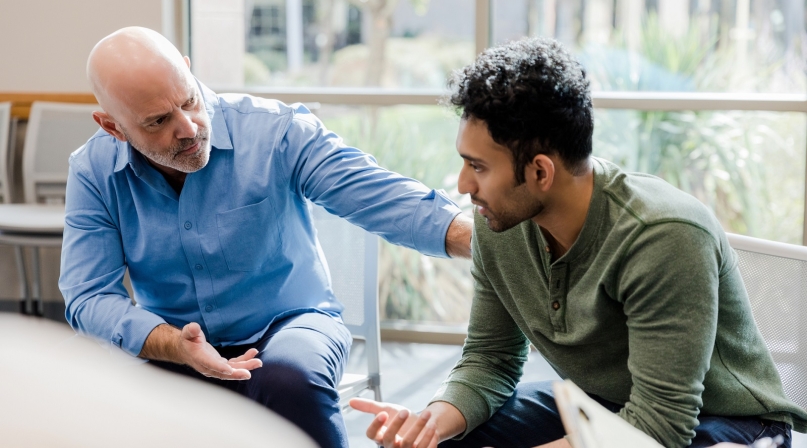 Key Takeaways
Counties are investing in mental health support services for their workers, hoping to increase employee well-being and curb high burnout and low retention rates in local government.
Coming out of the COVID-19 pandemic, counties are devoting additional resources toward first responders' mental health to help them deal with struggles like post-traumatic stress disorder. Santa Clara County, Calif. is taking an extra step, expanding services for all employees through a partnership with Concern Health.
"For all of our folks here at the county, the burden of managing the pandemic 24/7, 365 days a year for three years took an extraordinary toll," said Santa Clara County Supervisor Joe Simitian, who created the initial proposal in 2022 for expanding services. "And I didn't want to get into a situation where people felt they had to compete to prove that they had suffered in some significant way.
"… If we're trying to deliver for the public every day, we can't give them 100 percent if our employees aren't 100 percent."
Santa Clara County employees have access to 24/7 counseling — in-person, video, phone, text and live chat — through Concern Health. Other services offered are critical incident response, a self-help resource library and work-life programming, including free financial, legal, parenting and eldercare consultations with vetted referrals.
"The fact that we're available in multiple ways I think is important, because different populations want different things," said Priya Dharan, Concern Health's director of business development. "What's unique to us is that we have a clinical first access center, so when people call, they're actually talking to a clinician. It's not just a call center with trained employees, we have licensed clinicians answering the calls so they can triage, do an assessment and then get people the right level of care."
According to a 2022 report by Mission Square Research Institute, employee assistance programs and mental health support are the top retention strategies used by local and state governments.
Simitian pointed to Santa Clara County's high cost of living and housing as an additional factor that makes retention difficult on top of the general struggle to maintain workers at the county level. Dharan echoed that sentiment, saying that Concern Health's data has shown that financial counseling is one of the top services that Santa Clara County workers have utilized since the program launched in December.
"Attracting and retaining top quality staff is an immense challenge in a county like ours, and the burden the pandemic placed on county government has just aggravated that challenge," Simitian said. "I would argue that this is an obligation we have to our employees on a sort of standalone basis. It's the right thing to do. That said, it's also a smart strategy if we're concerned about retaining the staff that we have."
Simitian emphasized the importance of counties doing due diligence in encouraging the actual use of support services. Santa Clara County's Employee Engagement and Well-Being Champions Committee, which is under its Employee Wellness Division, is made up of 91 employee advocates across 80 percent of the county departments. The committee shares feedback on what's working and what's not with the county's support services.
"We go through Concern's provided services – they have so much going on, so we've taken the opportunity at our monthly meetings to go much more in-depth and say, 'Oh you want to do in the moment support? This is how you access it, this is who you would talk to, how you would call …" said Teresa Chagoya, the Employee Wellness Division's manager. "Folks are providing feedback that their co-workers are much more pleased with the services that are being offered ... I think it's the fact that you have something they can access when they need it, it's easy to get to, it's being provided by their employer."
A 2021 American Psychological Association survey found that 59 percent of respondents experienced negative impacts due to work-related stress within the past month and 87 percent reported that increased action from their employers would help their mental health.
"Our employees, like most county employees around the country I would suppose, have the opportunity to get pretty good health insurance as part of their package, but does that package really get them access to the mental healthcare that they need and deserve?" Simitian said. "Frankly, the answer is not always … We've made incremental progress over the last two or three decades on the issue of mental health parity and there's some help in terms of federal law and state legislation, but we haven't made enough progress, and it's still largely illusory.
"It may be on the books, but trying to actually get folks the help they need — nobody's going to give you a debate that if you have a broken arm, your health insurance covers it. [If] you try to get that same insurance policy to step up when you need mental health services, it's more likely to be a challenge."
Concern Health works with the county and its other partners to ensure employees are aware of the breadth of services it offers and to cultivate a workplace environment that breaks down the stigma of mental health, Dharan said.
"When you have a cold or a cough, you talk about it, but mental health issues or emotional issues, you'd never bring it up at work, so it's about normalizing the conversation," Dharan said. "Some [employee assistance programs] try to keep the utilization low — we, on the other hand, promote and really work with the organizations to up the utilization and encourage leaders to be speaking up, speaking out and sharing experiences."
Concern Health's public safety program for first responders has the highest utilization rate of its programming, Dharan said. The program has a speciality panel of trauma-informed counselors who were first responders themselves before becoming licensed counselors.
"They understand the culture very intimately, and they are able to build trust, because with counseling, the client needs to really relate to the counselor," Dharan said. "[Concern Health] is owned by a hospital, so we're very sensitive to the needs of responders in that group — nurses and others who are severely burned out.
"They had said to us that there's a cultural resistance to counseling because they don't want to be labeled, so we introduced what's called 'coaching,' so the coaches will essentially look at what's overwhelming you, prioritize the things you need to get done and help you get to be where your stress levels are lower, you're able to sleep better."
While burnout is particularly prevalent among first responders, the increasing pressure can be felt across the board. A Pathways' Mind at Work report found that nine out of 10 employees are concerned about their burnout levels, while a Robert Half Talent Solutions survey found that 44 percent of respondents are more burned out on the job today than they were just a year ago. Governments need to invest in employee well-being to strengthen the county as a whole, Simitian said.
"You can't expect people who are struggling themselves to help others out there in the community at peak proficiency and efficiency."
Related News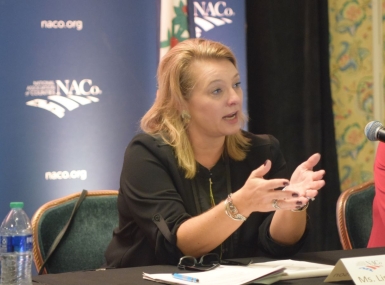 Elected officials can help promote the use of a more holistic approach to combatting substance use disorder.