Communities offer ideas, labor after disasters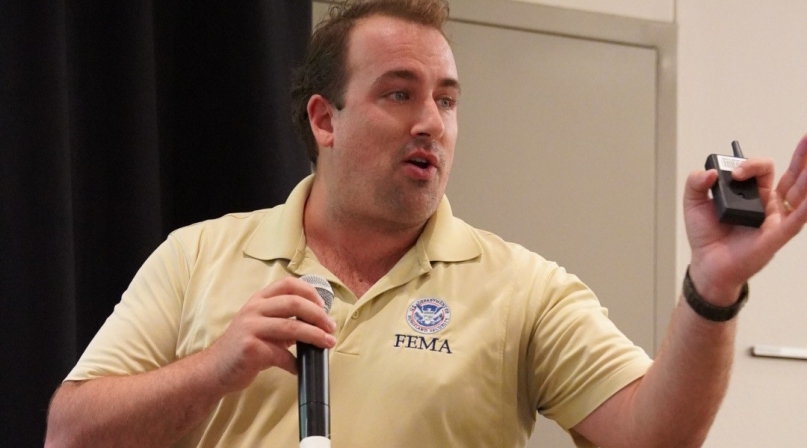 Key Takeaways
The most important position for county leaders during and after a disaster is often not where they'd expect: Out of the way.
That goes as much for the community-rebuilding effort as it does for ceding control and decision-making to professional emergency management personnel.
"It's not the elected official who has all the knowledge," said Linda Langston, a former NACo president and Linn County, Iowa supervisor whose county weathered catastrophic floods in 2008. "The knowledge resides in your community, if you're good enough to get to it."
FEMA Just-in-Time Recovery Training

July 20, 2023

NACo Annual Conference - Travis County, Texas
Langston and Jane Cage, a volunteer who helped her hometown of Joplin, Mo. recover from devastating tornadoes in 2011, shared personal experiences with disaster management that filled in spaces among instruction from several representatives from FEMA — the Federal Emergency Management Agency.
Cage put to rest a misconception the agency sometimes evokes.
"FEMA is not there to make you whole, it's there to get you back to the point where you can get recovered," she said.
For Joplin, which is located in Jasper and Newton counties, the loss of one-third of the city presented a question to the community — do they want to regain what they had or did they want to build something new?
"People want it back quickly and people want it back better," Cage said. "You have to figure out what kind of community you are."
Langston said those directions would only be illustrated with comprehensive community input, particularly from marginalized communities that are often located in vulnerable areas.
"Recovery is about communication and decision-making," Langston said. "If the people affected aren't at the table, the decision will fail."
That doesn't mean letting community meetings become free-for-alls.
"Never have an open mic meeting," Cage said. "The first speaker sets the tone and hijacks the meeting," she noted, stressing that organizers should never lose control of the microphone.
She also emphasized the importance of acknowledging input, even if it wasn't considered or even reasonable.
"We weren't going to open a restaurant just for tall people," she said, noting that community members in a crisis need to be and feel heard.
But they may have something to offer beyond opinions, and confusion and pain in the community can be catalysts for the hard work that needs to be done across the board.
"Ask for volunteers — you'll be surprised by who comes forward," she said.
"Capture the goodwill while it's there and channel it."
Langston said that once the general recovery plan comes together, more detailed work is necessary.
"When you have only a wish list and you don't have a plan, it's a lot harder to get what you want," she said.
They noted the extended emotional recovery rollercoaster communities experience, as the solidarity gained in response to adversity and the resulting optimism give way to fatigue a year later.
Langston said paying attention to staff members' emotional needs was crucial, and 18 months of stressful work without an extended break was about as hard as any professional could expect to push themselves.
Related News
Fremont County, Colorado Commissioner Dwayne McFall testified before the House Committee on Natural Resources, emphasizing the need for healthy federal forests.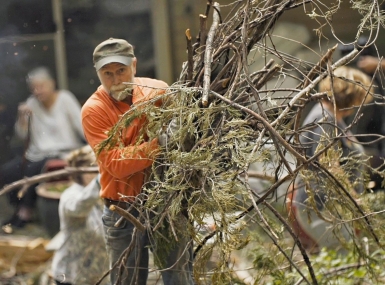 Nevada County, Calif. helped communities reduce the vegetation that could easily spread fire in neighborhoods.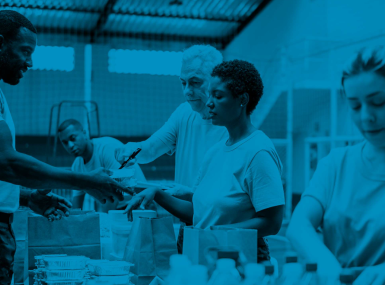 NACo recognizes September as National Preparedness Month, an opportunity to highlight the role of counties in preparing for and responding to disasters.