The benefits and challenges of needle exchange programs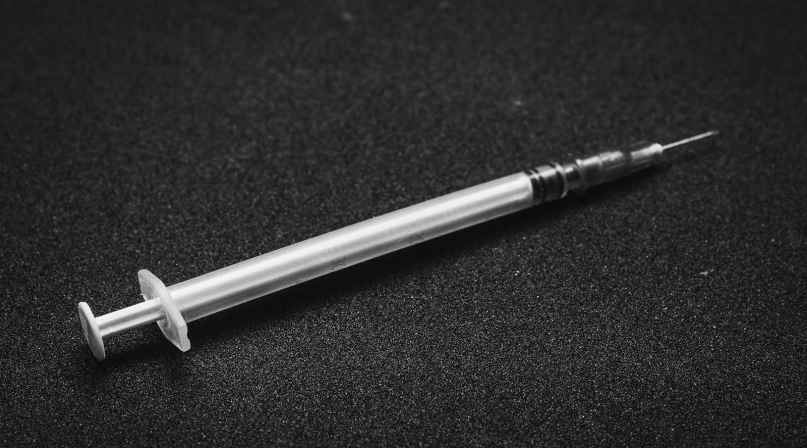 Key Takeaways
Orange County, Calif. is suing the state to block needle exchange programs in four of its cities. In Madison County, Ind., county commissioners have revived a syringe swap program after shutting down an earlier version in 2017.
In some communities where needle distribution has been controversial, its morality has been called into question for enabling drug users to break the law. In others, where programs have been welcomed, they've been hailed for stemming the spread of infectious diseases.
"It's not that I'm unsympathetic in terms of trying to reduce the incidence of infection in the drug use population," said Andrew Do, an Orange County supervisor.
"But we have to do it in a way that we don't expose the rest of the population, the much bigger population, to even greater risk of harm."
Do said the now-shuttered program was inadequately staffed and distributed far more needles than it collected. "Realistically, in my mind, I call it a needle giveaway program.
Because it allows each person to get up to 200 free needles a day." That is, a person turning in one needle could get 20 more up to 10 times a day.
That imbalance, the supervisors held, led to a flood of discarded needles throughout the county. Do mentioned a clean-up effort of a homeless encampment along the Santa Ana River while the program was still operating.
"Within a stretch of less than half of a mile, we recovered 14,000 used needles." Syringes were also being found tucked inside books at a local public library.
Public concerns about discarded used needles were one factor that led to Madison County, Indiana's syringe exchange program being shut down in 2017 after two years in operation. The program, run by the county health department, had been created in response to a 30 percent rise in viral hepatitis cases in 2015.
In June, the program got a second chance when county commissioners voted unanimously to resume a modified version of the program — this time run by a nonprofit organization instead of by the county. In counties elsewhere across the United States, similar programs are running smoothly and showing positive results by at least one measure: Taking in more needles than they distribute. But that's just one potential benefit.
According to the Centers for Disease Control and Prevention, participants in syringe exchange programs are five times more likely to enter drug treatment programs. They're 3.5 times more likely to stop injecting drugs. Research also shows that more than 90 percent of syringes distributed are returned. Generally, statistics show that the programs do not increase drug consumption.
The difference between contentment and conflict often hinges on how a state writes its laws allowing such programs to exist — and the extent to which they do more than just hand out needles.
Under California law, needle exchange programs can be set up by the county or the state, according to Supervisor Do. "On the one hand it provides for local input and control, and in the very next subparagraph, it says, by the way, the state department of public health can bypass all that and issue its own permit," he said.
A former county deputy district attorney, he chaired the Orange County Board last year and recommended suing the state. A judge issued an injunction stopping the program until the case goes to trial in October.
In Kentucky, the State Legislature passed a law in 2015 to address rising rates of heroin use and overdose death. It enabled county health departments to establish Harm Reduction and Syringe Exchange Programs to address the spread of HIV and other blood-borne diseases. A 2017 state health department report ranked Kentucky as having one of the highest rates of hepatitis C in the nation, based on data from 2008 to 2015.
Henderson County is among the latest to approve a syringe exchange program. In the Blue Grass state, approval is needed from the county and city.
Clayton Horton is director of the Green River District Health Department, which encompasses Henderson. He said that while Henderson and neighboring Daviess counties aren't at crisis levels regarding the opioid epidemic, it was an easy sell to get local buy-in.
"That required us to do a lot of education and do some advocacy with local governmental bodies …. We weren't asking for resources; we're weren't asking them to pay for it," he said. "But we were asking them to consent and agree and to trust us and to trust the evidence-based practice to set these up and run them."
Related News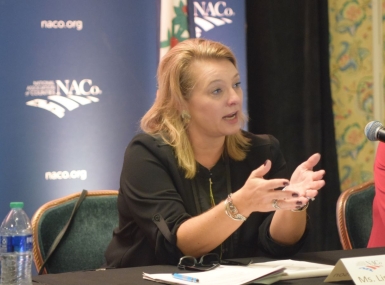 Elected officials can help promote the use of a more holistic approach to combatting substance use disorder.