Atmospheric rivers offer opportunity for Sonoma County reservoirs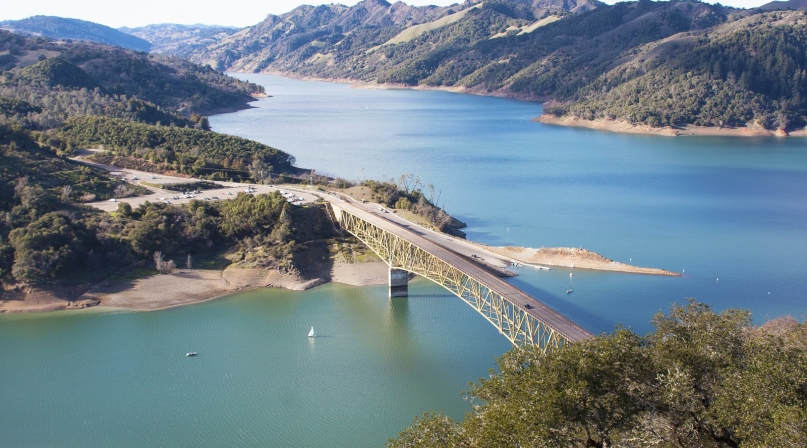 Key Takeaways
Even through the floods, atmospheric rivers can't rain on James Gore's parade.
The meteorological phenomenon is having a moment in 2023, with 12 recorded in California through mid-March, well ahead of the typical six to 10 for an entire year. Sonoma County is seizing the opportunity to use new hydrological research into atmospheric rivers to gain more flexibility in managing its reservoirs, getting leeway from federal regulations set during the Eisenhower administration.
"We're holding more water in our reservoirs than ever before and we are finally moving away from the post-World War II infrastructure system of risk management," said Gore, a Sonoma County supervisor and NACo second vice president. "We effectively have built the new system to allow more water to be there, the water to be managed effectively, but in these boom-and-bust cycles."
Learn more

Forecast Informed Reservoir Operations

Lake Mendocino's final viability assessment

The Western Interstate Region Conference, May 17-19 in Washington County, Utah, will feature a workshop "Weathering Weather Whiplash."
Primarily responsible for preventing catastrophic flooding, the Army Corps of Engineers must release significant amounts of water from reservoirs at a certain level. That requirement, set in the 1950s for Lake Mendocino and Lake Sonoma in Sonoma County, has no regard for whether rain is forecast.
In 2012, it wasn't, and the county spent years waiting for replenishment after it was forced to release 25,000 acre-feet of water in anticipation. One acre foot equals about 326,000 gallons or enough water to cover an acre of land, about the size of a football field, one foot deep.
Normal rain showers are rarely enough to change a reservoir's water level.
"We had curtailments of water rights," Gore said, a result of persistent lower water levels. "The irony is that water rates do not go down even though people are using less water.
"Another big impact on this is total lack of public trust, because the Army Corps was being held hostage by the regulations that it has to live by."
Research by the Scripps Institution of Oceanography over the last decade is helping meteorologists forecast atmospheric rivers up to seven days in advance. With that information synthesized in Forecast Informed Reservoir Operations — FIRO — it's giving the Sonoma Water agency and the corps enough notice to release water and prepare to receive more from the Russian River watershed, which feeds into the reservoirs.
How much more? In January 2023, a single atmospheric river filled Lake Mendocino to nearly 100,000 acre-feet of water, up from less than 40,000 acre-feet in December 2022.
Thanks to FIRO, the Sonoma County's reservoirs can hold 20 percent more water.
Rivers of dreams
Atmospheric rivers are streams of moist air pulled from the tropics that travel to higher latitudes, typically running into the mountains in California and pouring rain for about a day or so.
"Systems of thunderstorms in the Great Plains, those are really hard to get down more than a day or two ahead," said meteorologist Marty Ralph. "We rarely have [an atmospheric river] that we didn't see three or five days at least. Even seven days, though we might not know which watershed it will hit, yet."
Ralph's track record gives him more credibility than any TV weatherman. As director of Scripps' Center for Western Weather and Water Extremes, he's the foremost expert on atmospheric rivers, which are far more predictable than storms elsewhere in the country. While they can be destructive, atmospheric rivers are the mechanism for filling reservoirs quickly on the West Coast.
"The more skillful we are at predicting atmospheric rivers on the West Coast, the more flexibility a reservoir like Lake Mendocino or Lake Sonoma may have in the future," Ralph said.
The Sonoma County coast is home to the National Oceanic and Atmospheric Administration's (NOAA) Bodega Bay Atmospheric River Observatory, which takes hourly observations of winds and moisture. It's one of four such observatories in California, all of which Ralph, and NOAA feed into the FIRO decision-making strategy for Sonoma Water and the corps.
Shortly after the ill-fated 2012 water release from Lake Mendocino, Sonoma County started working with Scripps to study atmospheric rivers. Three years into the five-year study, the Army Corps of Engineers saw enough deviations from the 1950s rules. Based on the forecasts' accuracy, the reservoirs can hold 20 percent more water than before, thanks to the notice the agency will have to release water in advance of the next atmospheric river.
"Sonoma County embraces innovation," Ralph said. "I don't believe FIRO would have been developed without that interest and risk taking, the forward-looking posture from Sonoma County leaders and the population they represent."
Sonoma County's investment in the project, since 2013, has totaled roughly $6 million.
"Our upfront costs were necessary to pull together a collaborative, interagency team and have been highly leveraged by state and federal funding," said Grant Davis, Sonoma Water's general manager.
Where is the river headed?
When the Army Corps of Engineers established its protocols for Sonoma County's reservoirs, that water served roughly 100,000 residents. More than 70 years later, the population has grown by almost 400,000, with 100,000 more in northern Marin County served by Sonoma Water. For a county that has endured years of drought, local officials, the water agency and the agricultural and fishery sectors had all long found the Corps' strict regulations hard to swallow.
"When we started, we were told it would take an act of Congress to change the rule," said Bob Anderson, executive director of United Winegrowers for Sonoma County "It's the battle we've faced from the start."
Thanks to FIRO, Sonoma County doesn't need an act of Congress, but Gore sees an opportunity for new investment to pay off for counties nationwide.
"I'd like the National Weather Service to make the investment for better forecasting like this, rather than having locals do it," he said. "We don't need to have 3,069 counties set up different forecasting systems and put the money in themselves."
He plans to pursue support through NACo's policy resolution process this summer at the Annual Conference in Travis County, Texas.
"This is in our bread basket — active partnerships and funding — and we can identify these kinds of solutions around the country but in different ways. It might be active forecasting of atmospheric rivers in California, make it different for hurricanes, different for everybody. With more than a third of the nation's counties every year now falling under a disaster designation, the world has to move from post-disaster management to pre-disaster preparedness and resilience."
Ralph said because the hydrology will differ in other parts of the country, FIRO's success with atmospheric rivers won't be portable to different regions, but the fundamentals are sound. While the national conversation grows, FIRO's success can breed more research into new applications.
"We're optimistic that FIRO is going to have utility and value in many other places around the country," he said. "There's a lot at stake here, in terms of safety and water supply reliability that we really need the time and the thoughtfulness and the rigorousness for the science and engineering to be done in a quantitative, objective way to inform decisions on these vital pieces of infrastructure that we depend on all the time for water and flood prevention."
Gore credited the Army Corps with a willingness to work within its authority to make FIRO's first application possible, and to serve as a model for county-federal partnership going forward.
"What they needed was an innovation partner and what we needed was a partner that was willing to challenge their own bureaucracy to do what's right," he said. "The question is, how do we make lemonade out of lemons? Because disasters and this kind of cycle has always been something that has limited our management ability, and now we're turning the page on it."
Related News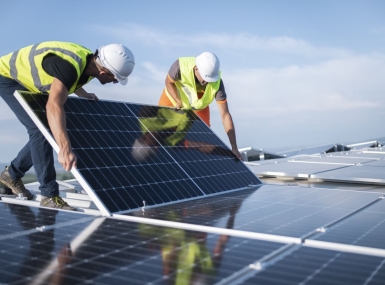 Thurston County, Wash. is optimistic about integrating solar capacity into county property, with panels already been installed at the public works facility.