ARPA dollars fuel refugee workforce training in Georgia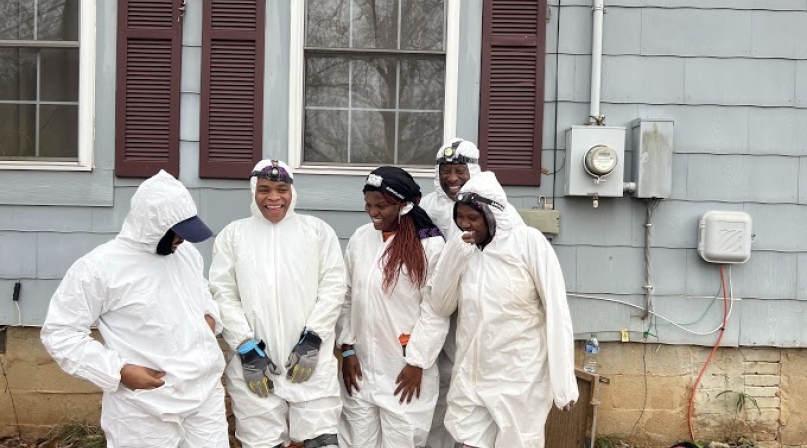 Key Takeaways
DeKalb County, Ga. is expanding a program through American Rescue Plan dollars to train its refugee population in skilled trades and improve energy efficiency in homes.
The Georgia county has the greatest number of resettled refugees in the state and its city of Clarkston is the most ethnically diverse square mile in America, garnering the nickname "The Ellis Island of the South" for the more than 60,000 refugees who have called it home over the past three decades.
Tekton Career Training, a DeKalb County business that mentors and trains refugees in trade skills, runs multiple specialized programs, including Empower Clarkston. The 10-week program focuses on what Luke Keller, Tekton founder and executive, refers to as "green construction" and efficiency training, which includes fixing homes with an energy leakage or pinpointing plumbing issues to cut down on exorbitant utility bills.
The concept for Tekton came out of a desire to both fill the county's skilled labor shortage and create "social entrepreneurship," Keller said, which he defined as "essentially the idea of, 'How do we leverage business to help effect positive change in our communities?'"
"For every five skilled laborers that were leaving the workforce, only one was actually entering, so as far as skilled labor and opportunities in vocational trades, supply was going significantly down and demand was really growing, so wages are going up exponentially," Keller said. "So, we started getting into more of the philosophical reasons of 'Why?' Maybe there's a lack of education that those are really great opportunities, maybe the fact that we push pursuing college — we don't really push the trades on people in the U.S. very well, other than the people who are maybe 'troublemakers' ironically, when reality is, those are really great-paying jobs that you can get with essentially zero debt to your name."
After reaching out to resettlement agencies and non-profit organizations that serve refugees, Keller said that he recognized the trade gap could be filled through training and employing the county's large population of refugees in skills like carpentry, plumbing and even coding.
"What I realized is that there were very few groups that were focused on upward mobility [for refugees]," Keller said. "They were basically just trying to ensure that people survived — they would help them get resettled, get into an apartment, get clothes and furniture ... but beyond that, they were kind of left on their own."
Empower Clarkston was previously funded through a Southeast Sustainability Directors Network grant, and in September, DeKalb County awarded the program $250,000 in ARPA dollars, with the remaining $125,000 coming from the city of Clarkston, to continue its work for at minimum the next two years.
"The goal was to address two big aspects of what was in the American Rescue Plan Act, and that's addressing either unemployment or job training — upskilling — for residents to be more self-sufficient, and then also the environmental side of things, to help people save money on their power bills," said DeKalb County Commissioner Ted Terry.
Before working on homes or learning how to use tools, Empower Clarkston participants undergo 20 hours of classroom training consisting of an introduction on heating, ventilation and air conditioning systems, safety basics, how to insulate different spaces and what materials need to be used for specific scenarios, according to program manager Malek Alarmash, who both recruits and trains people in the program.
The home upgrades are free to homeowners and trainees in the program make $15 an hour in what Keller refers to as "earn and learn."
The expansion has allowed Tekton to train more people through the program and service more homes, according to Keller. Last year, Empower Clarkston decreased the energy bills of homes it worked on by 35 percent.
More than 14 percent of the population in DeKalb County lives below the poverty line, which is higher than the national average. While anyone who is a homeowner in DeKalb County is eligible to receive an inspection and upgrades through Empower Clarkston regardless of their financial situation, program manager Malek Alarmash shared a story that he said serves as a reminder to how important the program is, particularly for low-income residents.
"I was walking through a hallway and the client was complaining about how cold the home is, and I asked her, 'Do you know why?' And she was like, 'I have no idea — I'm a single mom, I work full-time and when I get home I have to cook for my kids,' so she didn't have the time or the financial support to dig into the issue," Alarmash said.
"…We took care of the insulation and fixed her back door and added some weather stripping to the windows, and before we left, she started crying and she asked if she could hug me, and I thought of that as very powerful in how the program could potentially help homeowners who don't have financial support and who pay so much on their bills."
According to Keller, the program saves homeowners on average about $600 a year — "which is game-changing money for a lot of families," he noted.
Alarmash, a Syrian refugee, said that having that shared experience with the trainees, of adjusting to American culture, is beneficial to his role as program manager.
"I can relate to cultural differences, and I can see, when a refugee first comes to the United States, it's 'What are the barriers?' Because I went through this experience myself, I became a citizen and I was hired in a position that can lead this community," Alarmash said.
"What I enjoy most about the program is the training aspect of it — being able to see people who don't know how to carry a drill or don't know what the basic safety measurements in the U.S. [are] and transitioning them into people who are ready for the workforce in the United States.
"Besides all this training, we touch on American work ethic structures, like to not be late to a job site, how to make sure your boss knows when you have appointments — all of those specific cultural differences were really challenging for me and for others when they first come to the United States because it's really hard to determine what's right and what's wrong when you first come to a different country and experience a new culture."
Van Mulambi, a refugee from Congo, graduated from the program Feb. 24 and is currently in the process of finding employment.
"I enjoyed the work [in the program] and I like the job, because it's easy for me. It's helped people to fix their houses and it's good for me — I know now how to exactly handle all of that…to put insulation in, to cover the ducts," he said.
Support doesn't end after the 10 weeks are over, according to Alarmash.
Upon completion of the program, Tekton gifts its "graduates" a tool bag and helps connect them to long-term employment and services like resume building and preparation for job interviews.
"We have connection within the community –– we work with companies that recruit people and also with individuals who are looking for employees," Alarmash said. "For example, the HVAC company that we work with, they hired three individuals who graduated from the [program] — we want to make a sustainable system."
Related News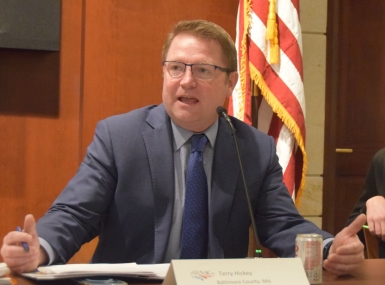 County leaders and staff demonstrated the challenges counties face in encouraging housing construction and the creativity they are employing along the way.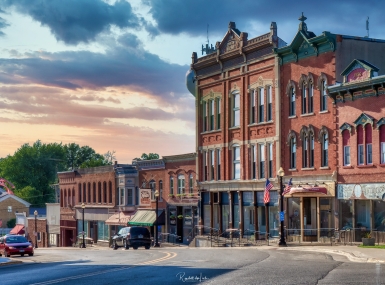 Senators introduced the Rural Partnership and Prosperity Act, bipartisan legislation intended to advance economic development in rural counties and overcome barriers to obtaining federal funding and resources.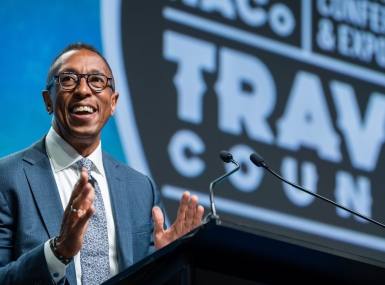 The Bill and Melinda Gates Foundation's U.S. Program strategy aims to ease access to safety net benefits, help local leaders promote economic mobility and join partners to unify the economic mobility field.