The 18th Annual County Leadership Institute (CLI) will be held in Washington, D.C. in Fall of 2021. More information will be available soon. Nominations are currently closed.
CLI is a rigorous four-day program offered by NACo that enhances the capability of county officials to identify and implement innovative solutions to complex challenges facing county government. Attendees learn how to effectively address the demands of personal leadership in a new era of government. This era is characterized as a "permanent crisis" by CLI Program Developer and Cambridge Leadership co-founder Marty Linsky.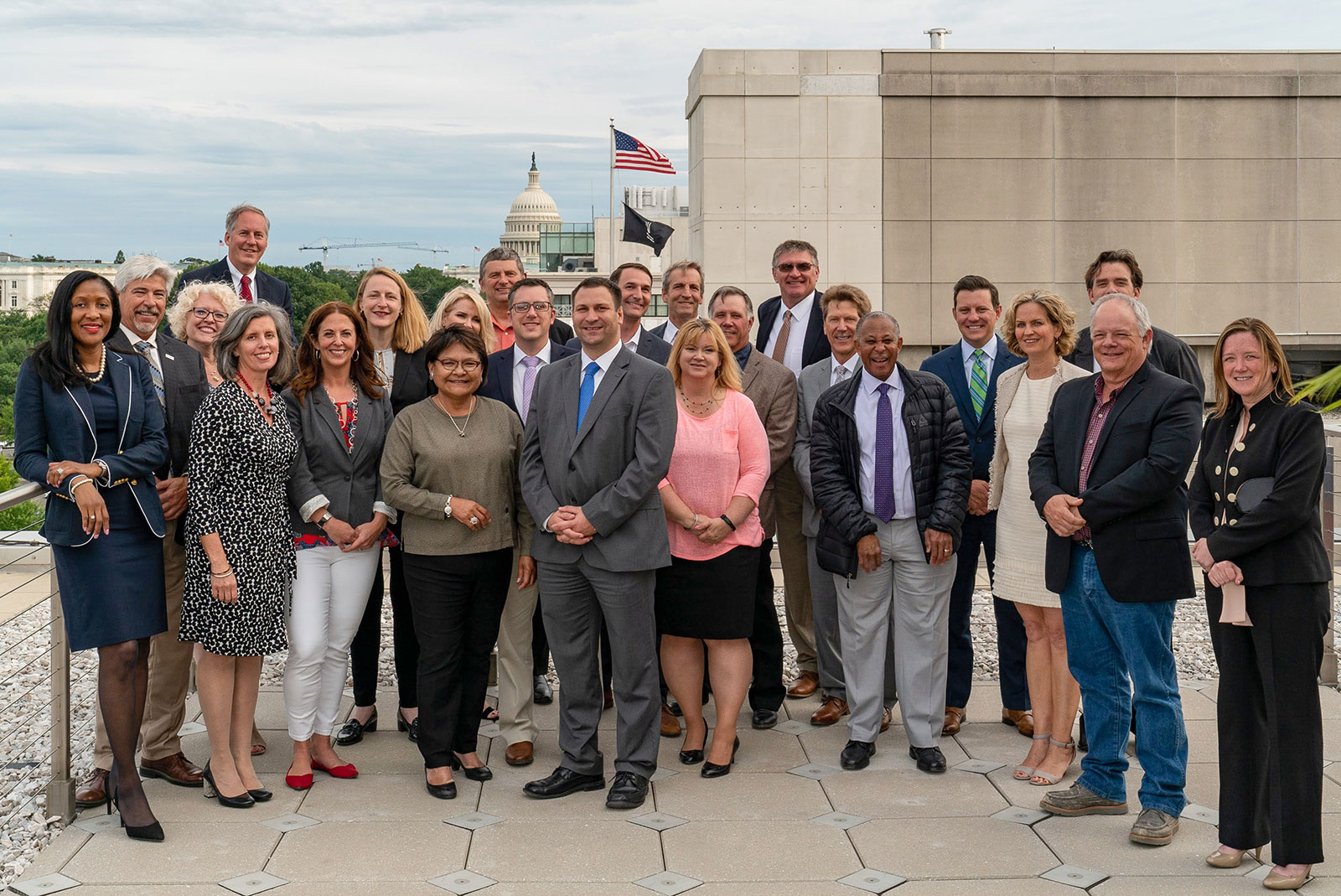 2019 County Leadership Institute Participants
Hon. Barry Anderson
Supervisor
Clay County, Iowa
Hon. Kevin Austin
Commissioner
Yadkin County, N.C.
Hon. Jason Carini
Treasurer
Rogers County, Okla.
Stephan Currie
Executive Director
Michigan Association of Counties
Hon. Lena Fowler
Supervisor
Coconino County, Ariz.
Hon. Natalie Hall
Commissioner
Fulton County, Ga.
Hon. Josh Lang
Commissioner
Bedford County, Pa.
Hon. Bevan Lister
Commissioner
Lincoln County, Nev.
Hon. Craig Pedersen
Supervisor
Kings County, Calif.
Hon. Robyn Pouquette
Recorder
Yuma County, Ariz.
Hon. Ron Wesen
Commissioner
Skagit County, Wash.
Hon. Tom Whiston
Commissioner
Morrow County, Ohio
Hon. Melissa Cribbins
Commissioner
Coos County, Ore.
Joy Esparsen
Government Affairs Director
New Mexico Counties
Hon. Marion Greene
Commissioner
Hennepin County, Minn.
Staci M. Hoffman
Register of Deeds
Jefferson County, Wis.
Graham Knaus
Executive Director
California State Association of Counties
Hon. Doug Martens
Commissioner
Rosebud County, Mont.
Hon. Rich Sve
Commissioner
Lake County, Minn.