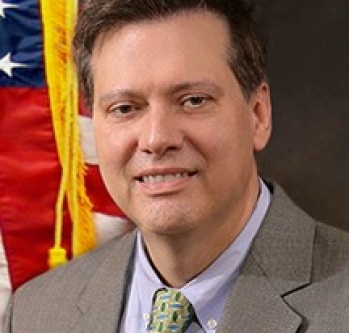 Tim Thomas
Federal Co-Chair, ARC
About Tim Thomas
Tim Thomas was sworn in as the Appalachian Regional Commission's twelfth federal co-chair on April 3, 2018. As federal co-chair, Mr. Thomas works directly with ARC's 13 member governors, their state alternates and program managers, and a network of local development districts to continue creating economic opportunities in the Appalachian Region's coal-impacted communities, support small business and entrepreneurial development in rural Appalachia, and address the Region's opioid crisis.
Nominated by President Donald Trump in January 2018, Mr. Thomas has more than 20 years' experience in public infrastructure, workforce training, and regulatory issues. He most recently served on U.S. Senator Mitch McConnell's state staff from 2015 to 2018. In that role, Mr. Thomas fostered deep partnerships with state and local officials, community leaders, and constituent groups to support economic and community development initiatives. He was previously the director of external and regulatory affairs for Swift & Staley, a Kentucky-based maintenance, operations, and environmental services company that included federal and state agencies among its clients, such as the U.S. Departments of Energy and Agriculture.
During the administration of Kentucky Governor Ernie Fletcher, Mr. Thomas served in key roles in the state environmental and public protection cabinet, including that of federal facility coordinator, helping provide regulatory oversight of federal installations located in Kentucky. He then became the executive director of the Kentucky Infrastructure Authority, overseeing an $800 million portfolio of loans and grants supporting water, wastewater, and broadband development. Mr. Thomas has a bachelor of science degree from Murray State University, and a law degree from the University of Louisville.