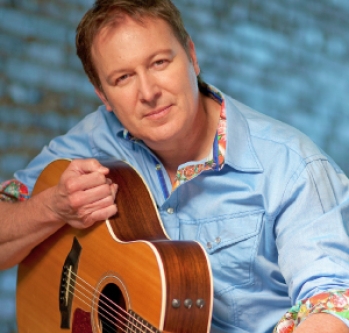 Tim Nichols
Award-winning songwriter
About Tim Nichols
Award-winning songwriter Tim Nichols has been writing hit songs and entertaining audiences for over two decades. A veteran in the country music industry and a well-known personality across the country, he's become one of the genre's most respected and well-liked members. He's known for an easy-going, honest manner, creative lyrics and comical banter onstage when playing live shows.
Like what's playing on the radio, Nichols' music has evolved over the years. He has won countless BMI awards as well as accolades from CMA, ACM and NSAI organizations. While fans of classic country music appreciate his number one hits for artists like Alan Jackson, Ronnie Milsap, Reba McEntire, Keith Whitley, Lee Ann Womack and multiple others, today's country hit makers and newcomers are just as thrilled about his recent work.
Nichols is a writer and performer for all ages and never ceases in his quest to move people and touch hearts with his honest lyrics. Most days, he's working in the writing rooms of his publishing company, THiS MUSIC, along with other award-winning talents, but you can often find him onstage performing for select groups seeking an authentic entertainment experience.
Songs written by Tim Nichols:
#1 Songs
"Live Like You Were Dying" – Tim McGraw (10 week #1)
2004 Grammy Award for Country Song of the Year
2004 ACM Award for Song of the Year
2004 CMA Award for Song of the Year
2004 Billboard Award for Country Song of the Year
2004 BMI Award for Country Song of the Year
2004 ASCAP Award for Country Song of the Year
2004 NSAI Award for Song of the Year
"(This Ain't) No Thinkin' Thing" – Trace Adkins
"The Man I Want to Be" – Chris Young
"Girls Lie Too" – Terri Clark
"A Baby Changes Everything" – Faith Hill (#1 AC chart)
"I'll Think of a Reason Later" – Lee Ann Womack
"Brotherly Love" – Keith Whitley (duet with Earl Thomas Conley)
Top 5 Songs
"Heads Carolina, Tails California" – Jo Dee Messina
"I'd Rather Ride Around with You" – Reba McEntire
"I Wanna Do It All" – Terri Clark
"That'd Be Alright" – Alan Jackson
"I Got the Boy" – Jana Kramer
"Cowboys and Angels" – Dustin Lynch
"I'm Over You" – Keith Whitley
"I Still Miss You" – Keith Anderson
"Trying To Hide A Fire In The Dark" - Billy Dean #7
"You're Not In Kansas Anymore" - Jo Dee Messina #8
"Vidalia" – Sammy Kershaw #10
"All Is Fair In Love & War" - Ronnie Milsap #11
"That's the Kind of Mood I'm In" – Patty Loveless #13
"She Cranks My Tractor" – Dustin Lynch #16
"She Only Smokes When She Drinks" – Joe Nichols #17
"I Only Want You For Christmas" – Alan Jackson
Other cuts by: Turner Nichols, Tracy Byrd, Michael Peterson, John Corbett, David Kersh, Jamie O'Neal, James Otto, Blackhawk, Aaron Tippin, Van Zant