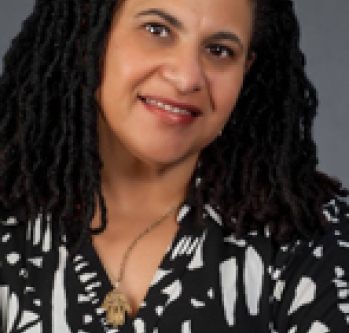 Suzan Jenkins
CEO, Arts and Humanities Council of Montgomery County
About Suzan Jenkins
Suzan E. Jenkins has been a visionary leader in the non-profit arts and culture sector for over twenty years, serving in executive positions at the Rhythm and Blues Foundation, the Smithsonian Institution and the Recording Industry Association of America.
Recognized for her leadership and entrepreneurial endeavors, including by the Gazette of Politics and Business, Women Business Leaders of Maryland, Jazz Alliance International, the Mid-Atlantic Jazz Festival and Glen Echo Park Partnership for Arts and Culture, Jenkins is a Peabody Award winning producer of the radio series Let the Good Times Roll for Public Radio International; Jenkins has also produced several jazz recordings.
Jenkins is a strategic thinker and team builder who develops innovative projects that respond to and cultivate communities. It is in that light that Jenkins co-founded the Nonprofit Energy Alliance. Since its inception in May 2010, the Non-Profit Energy Alliance has collectively saved nonprofits over a half-million dollars compared to standard offer energy service, while supporting clean sources of energy that are essential to protecting our environment and building a new economy. The wind power purchased through this alliance has offset over 40 million pounds of CO2, which is equivalent to removing over 3,500 cars off the roads. Participating nonprofits used their collective purchasing power to save on a fixed expense, freeing up resources for essential services while also implementing environmentally sustainable business practices.
Jenkins serves on the Board of the Committee for Montgomery; as a member of the Silver Spring, MD Arts and Entertainment Advisory Committee; as Co-Chair of the Women of Color in the Arts Mentoring Committee; on the Community Advisory Council of WETA; on the American University Arts Management Advisory Council; and is a former Board member of Culture Capital and DataArts, previously known as the Cultural Data Project.
Suzan Jenkins' work has supported freedom of expression and creativity though her efforts not only in the US, but internationally. She has served as a marketing consultant to the Fes Festival of World Sacred Music in the Imperial City of Fes, Morocco and worked with artists interested in exploring cultural exchange, such as bringing Mardi Gras Indians in New Orleans, Louisiana, to Essaouira, Morocco to participate in the Gnaoua Festival, and in bringing rhythm and blues musicians to Madrid, Spain in the 1990s and jazz students to the Hague and Panama.
As an educator, Jenkins has served as Executive in Residence in the College of Music at Loyola University and as Adjunct Professor at both American and George Mason Universities.
Suzan Jenkins holds an Honorary Degree in Public Service from Montgomery College, MD; a BS in Psychology and Management, and an MBA from the University of Maryland; she is currently a fellow in the National Arts Strategies: Chief Executive Program.