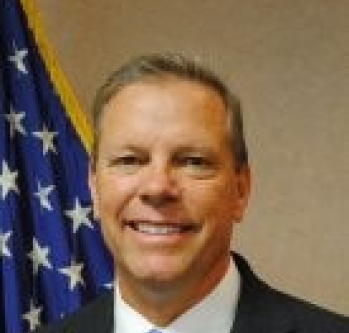 Layne Bangerter
Idaho State Director, Rural Development, USDA
About Layne Bangerter
Layne Bangerter comes to the United State Department of Agriculture (USDA) Rural Development (RD) with 33 years of federal service, most recently from the U.S. Environmental Protection Agency (EPA). At the EPA Bangerter served as the Deputy Associate Administrator for Intergovernmental Relations, where he facilitated interactions with state and local governments, and coordinated those activities with 10 EPA regional offices around the nation.
He also previously served as State Director for Agriculture, Natural Resources, and Environment for U.S. Senator Mike Crapo of Idaho from 2003 to 2017. In this capacity, he represented Senator Crapo on various issues involving federal agency oversight and legislation. Additionally, he worked various roles for the Fish and Wildlife Service, and the USDA from July 1985 to April 2003 as a Wildlife Biologist.
Layne was the Donald J. Trump Campaign Director for the State of Idaho. He was a valuable member of the Trump campaign team throughout the West, orchestrating efforts and traveling with Vice Presidential Nominee, Mike Pence. He was also a Donald J. Trump Delegate to the Republican National Convention. Following the election, he served on the Trump/Pence Transition Team from November 2016 to January 2017.
Layne initially was sworn into the Administration on January 21, 2017 as a member of the President-Elect's Transition "Beachhead Team" for EPA. He led this team at the EPA for the Office of Congressional and Intergovernmental Relations and the Office of Water.
Layne was born to American parents in Sao Paulo, Brazil. He grew up in Alpine, Utah and attended college at Brigham Young University in Provo, Utah where he received his Bachelor's Degree in Wildlife and Range Resource Management. He has had a passion for hard work from a young age. He has worked in home construction, farming, ranching, and agribusiness. His love of family, natural resources, sports, agriculture and private property rights are what drives him.
Layne and his wife, Betsy, have been married for 34 years; they have eight children, and 10 grandchildren. He is the owner of a Farm, Ranch, and Land Company in Melba, Idaho. The Bangerter family focus their lives on service to their church and country.
Layne is fluent in Portuguese and Spanish. He is an avid outdoorsman and conservationist. His interests include camping, hunting, fishing and horses.
As State Director, Layne will use his leadership experience to oversee RD programs in a customer-focused manner to restore prosperity in rural Idaho.