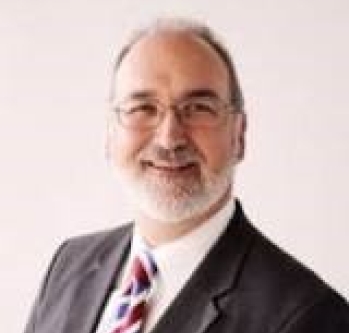 Jim McCleskey
Director, North Carolina Washington Office; North Carolina Governor's ARC Representative
About Jim McCleskey
Jim McCleskey was born in Albemarle, North Carolina and educated in the public schools of the state. He is a Dean's List graduate of Duke University (History and Political Science) and the Master's in Public Administration program at George Washington University.
In the 1980s and 90s, Director McCleskey served a staff aide to US Senator Daniel Patrick Moynihan (NY) on environmental, public works and transportation issues and as an intergovernmental lobbyist representing local governments in Washington; in Raleigh as a budget and policy analyst in the Office of the Secretary of the NC Department of Health and Human Services; and back in Washington representing the NC Department of Environment and Natural Resources.
In May 1999, Director McCleskey was appointed by Governor James B. Hunt Jr. as Director of the North Carolina Washington Office, and reappointed by Governors Michael F. Easley in 2001 and Beverly Eaves Perdue in 2009. He departed State service in 2012 and rejoined the NCWO in 2017 by the appointment of Governor Roy A. Cooper.
As Director of the NCWO, Director McCleskey works with the North Carolina Congressional delegation, the White House, assorted Federal agencies, numerous other Governors' offices, and many businesses and communities on the full range of federal affairs matters facing the State, including education, economic development, emergency management, transportation, health care, human services, public safety / homeland security, military affairs, environment and natural resource issues, and others.
He has also served as Alternate to the Appalachian Regional Commission for all four Governors; staff to Governor Easley as co-lead Governor on the National Guard for the National Governors Association from 2004-2008, as a member of the incoming Obama Administration transition team for the Department of Defense, and Governor Perdue as a member of the Presidentially-appointed Council of Governors from 2009-2011, advising the Secretaries of Defense and Homeland Security on National Guard and homeland defense matters.
From 2013-2017, Director McCleskey was an independent government affairs consultant working with public, private and nonprofit clients on business development and government relations matters including economic development, heath care, defense, veterans, energy, education, criminal justice, emergency management, school safety, force protection, and advanced building systems. In late 2013 and early 2014, he served on the staff of the time-limited National Commission on the Structure of the Air Force; and from 2014-2017 he served the 13 states of the Appalachian Regional Commission as the States' Washington Representative.
Director McCleskey lives in Washington with his wife Diane Duff and their eight-year-old son, Aiden.