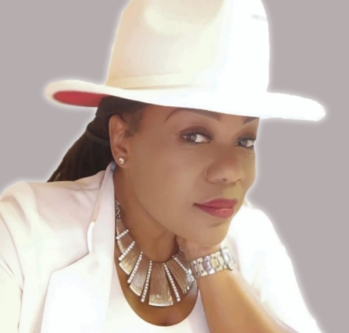 Honorable Alana Sanders
Commissioner, Newton County
About Honorable Alana Sanders
The Honorable Commissioner Alana Sanders, has garnered media recognition from esteemed networks such as CNN, BET, and NBC. Her notable achievements include being nominated for "Who's Who" in Atlanta for four consecutive years and serving as a prominent presenter at renowned expos like the "Ultimate Women Expo" and notable international conventions. With a rich academic background, Alana has served as a former University Business Department Chair and currently a Professor specializing in Business and Marketing. She has contributed significantly to the field by authoring the first college textbook on "Social Media Marketing" published by Pearson Education, complete with accompanying workbooks designed to assist business professionals in leveraging social networks. Alana further lends her expertise as a consultant, advising businesses on effective strategies to engage both their existing and prospective customers. Recently, she authored the second edition of her textbook, published by Amazon University and TopHat higher education publishing, showcasing her commitment to continuous learning and sharing her knowledge with aspiring business students .She is currently authoring her latest Politics & Government book being released during the Fall of 2023.
After completing her undergraduate studies at Grambling State University, where she earned a BA in Mass Communications and became a member of the Delta Iota Chapter of Delta Sigma Theta Sorority, Inc., Alana Sanders has consistently demonstrated a penchant for leadership and prioritizing the well-being of those under her guidance. In addition to her bachelor's degree, she has pursued further education, attaining a Paralegal Studies Certification, a Master's in Business Administration (MBA) with a specialization Marketing, Masters in Human Resource Management, and PH.D. work in Leadership and Organizational Management.
Political Board Affiliations:
Association of County Commissioners of Georgia (ACCG) Economic Development and Transportation
ACCG Federal Committee
Certified County Commissioner with the State of Georgia
Vice President, Georgia Association of Black County Officials (GABCO)
Vice-Chair, Public Facilities Authority of Newton County Government.
Subcommittee Vice Chair, NACO Community, Economic and Workforce Development Steering Committee (Presidential Appointment)
National Association of Counties (NACo) International Economic Development Task Force
National Association of Counties (NACo) Human Services and Education Policy Steering Committee
Member of NACo County Officials Advancing Racial Equity (CORE) in Justice Network
Chair, Political Involvement, and Awareness, Delta Sigma Theta Sorority, Inc., Covington Area Alumnae Chapter (Presidential Appointment)
Board Member, Newton County Family Connection
Local Progress, Member