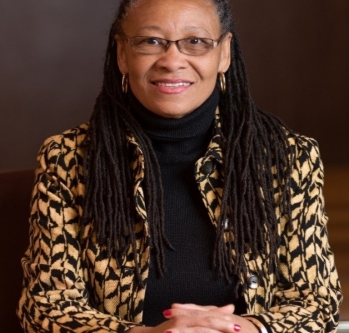 Hon. Toni Carter
Commissioner, Ramsey County, Minn.
About Hon. Toni Carter
Elected as Ramsey County Commissioner - District 4 since spring of 2005, Commissioner Carter's priorities are to improve the efficiency and effectiveness of county services, advance equity in outcomes across county populations, and enhance community engagement in county decision-making processes and systems. She co-chairs Ramsey County's Juvenile Detention Alternatives Initiative, and serves on the leadership teams of the Ramsey County Workforce Innovation Board, the Saint Paul Children's Collaborative, and the Saint Paul Promise Neighborhood. Past chair of the National Association of Counties Human Services and Education Committee, she currently chairs NACo's Healthy Counties Initiative, and is a member of the NACo board of directors.
President of the Association of Minnesota Counties in 2014, Commissioner Carter continues to serve on AMC's board of directors and as co-chair of the Minnesota Human Services Performance Council. She has served on the Metropolitan Council's Central Corridor (Green Line) Management Committee, the Governor's Transportation Finance Advisory Committee and as co-chair of the Governor's Task Force on the Protection of Children.
A wife, mother and grandmother, Toni has previously worked as a school teacher, entrepreneur, non-profit director, information systems engineer, performing artist, Saint Paul Planning Commission member, and chair of the Saint Paul Public School Board. Recognition she's received for her work include an Honorary Doctorate in Humane Letters from Concordia University – Saint Paul, and the Governor's Dr. Martin Luther King Jr. Day Lifetime Achievement Award.
Commissioner Carter is the first and only African American ever elected as county commissioner in the state of Minnesota.