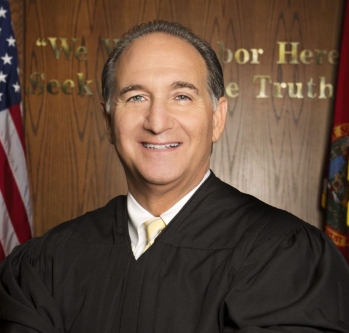 Hon. Steve Leifman
Judge, Miami-Dade County, Fla.
About Hon. Steve Leifman
Steven "Steve" Leifman is an associate administrative judge for the Eleventh Judicial Circuit Court of Florida. He has served as Special Advisor on Criminal Justice and Mental Health for the Supreme Court of Florida since 2007. He is known for his efforts to keep mentally ill individuals out of prisons and jails.
Leifman was chair of the Court's Mental Health Subcommittee for three years (2007-2010). In 2000, he started the Eleventh Judicial Circuit Criminal Mental Health Project, which aims to divert mentally ill people who might otherwise end up in the criminal justice system into treatment centers.
In 2012, Leifman received the Brain & Behavior Research Foundation's Productive Lives Award. On November 19, 2015, he became the first Floridian judge to receive the William H. Rehnquist Award for Judicial Excellence from Chief Justice of the United States John Roberts. As of 2014, he is a member of the board of the American Psychiatric Foundation.