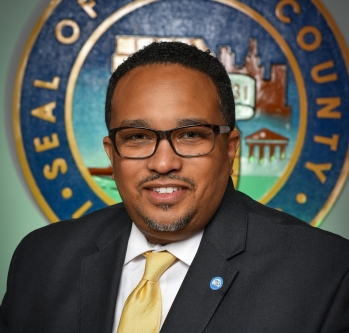 Hon. Stanley Moore
Commissioner, Fourth District, Cook County, Ill.
About Hon. Stanley Moore
Hon. Stanley Moore was appointed Commissioner of Cook County, Illinois' Fourth District in 2013 and was reelected in 2018. He is the chairman of several Cook County Board of Commissioner Committees, including Asset Management, Contract Compliance, Criminal Justice and Law Enforcement and is the Committee Chairman of Real Estate and Law Enforcement of the Forest Preserve District Board of Commissioners. Commissioner Moore was selected to serve on the Illinois Complete Count Commission and as chairman of the Cook County Complete County Census Commission and is committed to every resident being accurately counted during the federal decennial census. A former legislative budget analyst for the Ilinois Senate President, Commissioner Moore was instrumental in the development and implementation of key budget initiatives for the Illinois General Assembly. After leaving state government, he became a division director of the United Way/Crusade of Mercy in Chicago, where he secured the largest state grant in the history of United Way and led the creation of a State of Illinois commemorative license plate honoring Jackie Robinson, the first African-American baseball player. He later became the director of development at Henry Booth House and the assistance area development director for the United Negro College Fund (UNCF). He returned to public service as a director at the Illinois Department of Transportation. Commissioner Moore is a board member of the National Association of Black County Officials (NOBCO), the Salvation Army Kroc Center Advisory Council and the National Association of County Officials and is the recipient of the Chicago Defender 50 Men of Excellence Award and the Most Distinguished Men of Illinois Award and is a member of Alpha Phi Alpha Fraternity, Inc. and the Illinois Masonic Lodge.