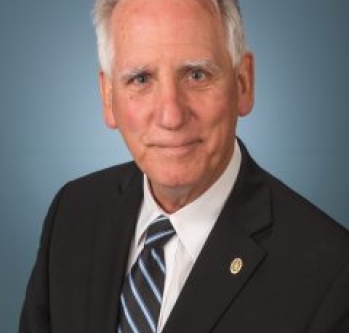 Hon. Rob Zapple
Commissioner, New Hanover County, N.C.
About Hon. Rob Zapple
Commissioner Rob Zapple is a North Carolina-licensed general contractor and the president and owner of Rob Zapple Design and Build Inc., incorporated in 2002, a design/build construction company working in residential and commercial building throughout New Hanover and Brunswick Counties in North Carolina. Rob Zapple Design and Build Inc. specializes in historic renovation, restoration and new residential infill construction in the downtown Wilmington historic district.
Commissioner Zapple is a graduate of the University of Virginia. He and his wife, Michele, have been married for 38 years and have three children who attended public schools in New Hanover County and have all graduated from North Carolina universities. They have lived in Wilmington, North Carolina for the past 24 years. Rob and Michele are co-owners of Carolina Gymnastics Academy, an organization that provides recreational, competitive and educational instruction and training for children and young adults. Commissioner Zapple's non-profit organization involvement in New Hanover County includes serving as chairman and 18 years on the Board of Trustees for Thalian Hall Center for the Performing Arts Inc. He also served for 14 years on the Board of Directors for WHQR91.3 FM, Public Media. Additionally, he is a member of the board of directors for the Children's Museum of Wilmington and currently serves on the Board of Directors of Rotary International -Downtown Wilmington Club.
In 2014, he was elected to the New Hanover County Board of Commissioners and was re-elected in 2018. He is currently serving on the Board of Directors of the Cape Fear Public Utility Authority, the Lower Cape Fear Water and Sewer Authority, Trillium Health Resources, NHC Local Reentry Council and Wilmington Downtown Incorporated, a City/County economic development organization. He was recently appointed by North Carolina Governor Cooper to the North Carolina Building Code Council.
Commissioner Zapple is an active member of the North Carolina Association of County Commissioners (NCACC) and the National Association of Counties (NACo). He was appointed to the NCACC's Legislative Goals Committee in 2016 and is a member of NACo's Environment, Energy and Land Use Steering and the Resilient Counties Committees. Commissioner Zapple has achieved Practitioner Level status at the Local Elected Leaders Academy (LELA), a partnership between the NCACC and the School of Government at UNC Chapel Hill, offering elected officials the education and skills they need to lead and govern their communities.