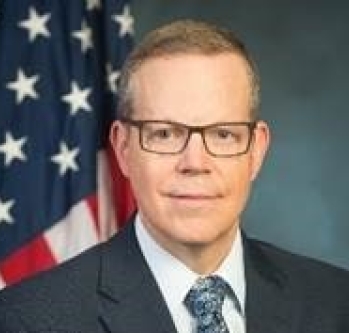 Hon. Neal Rackleff
Assistant Secretary, Community Planning & Development, U.S. Department of Housing and Urban Development
About Hon. Neal Rackleff
Neal Rackleff currently serves as Assistant Secretary of the Office of Community Planning and Development (CPD) within the U.S. Department of Housing and Urban Development (HUD). In that capacity, Assistant Secretary Rackleff is responsible for the administration of nearly $40.9 billion in HUD federal funding appropriated to help communities across America recover from disasters, alleviate homelessness, revitalize communities and develop high quality, affordable housing for low- and moderate-income families.
Approximately $35.4 billion of CPD's funds are appropriated to help rebuild areas devastated by the 2017 hurricanes impacting Texas, Florida, Puerto Rico and the Virgin Islands. The remaining funds support the Community Development Block Grant program, HOME Investment Partnerships, Emergency Solutions Grants, Technical Assistance and Capacity Building, and Special Needs Assistance Programs (SNAPS), which address homelessness, community revitalization and affordable housing initiatives.
Mr. Rackleff has spent over 20 years working at the intersection of the public and private sectors, focusing on community development efforts that resurrect ailing communities and provide high-quality housing opportunities for low- and moderate-income families. Prior to joining HUD, he was a Partner at Locke Lord L.L.P., a nationally recognized law firm, where he focused his practice on community and economic development, affordable housing, inner-city revitalization, and public/private partnerships.
Previously, Mr. Rackleff served as Director for the City of Houston's Housing and Community Development Department, where he oversaw the production of approximately 10,000 high-quality affordable multifamily homes and assisted 1,700 single-family homeowners with reconstruction of hurricane-damaged homes. During his tenure, chronic homelessness declined in Houston over 70% and the City of Houston became the first major city to effectively end veterans' homelessness.
Mr. Rackleff graduated cum laude from Brigham Young University and received a Juris Doctorate degree from the University of Southern California. He currently resides in Arlington, VA with his wife, Christa, and has four children.