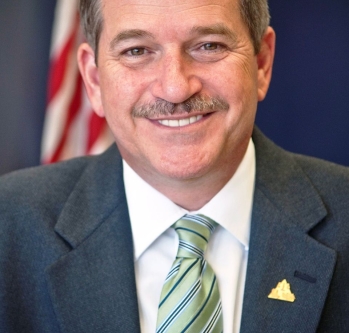 The Hon. Karl Keith
Auditor, Montgomery County, Ohio
About The Hon. Karl Keith
Karl Keith was appointed Montgomery County Auditor in December 2000 and elected to full four-year terms in 2002, 2006, 2010 and 2014.
In a public service career that spans more than 30 years, Mr. Keith has an extensive background in government finance and public administration. He began his career as a state examiner in the county/township audits division for the Ohio Auditor of State. He subsequently served eight years in the Montgomery County Treasurer's Office first as fiscal systems analyst and later as assistant treasurer for cash management. He was appointed chief deputy auditor in 1991, a position he held for over nine years prior to his appointment as auditor.
Mr. Keith is a past president of the County Auditors' Association of Ohio and was named the Association's Outstanding County Auditor in 2012. He, also, received a Lifetime Achievement Award from the Ohio Government Finance Officers Association in 2016.
A Certified Cash Manager, Mr. Keith earned a bachelor's degree in political science from Ashland College and a master's degree in political science from Miami University in Oxford, Ohio.
Karl and his wife, Doris, reside in the City of Dayton's Belmont neighborhood.